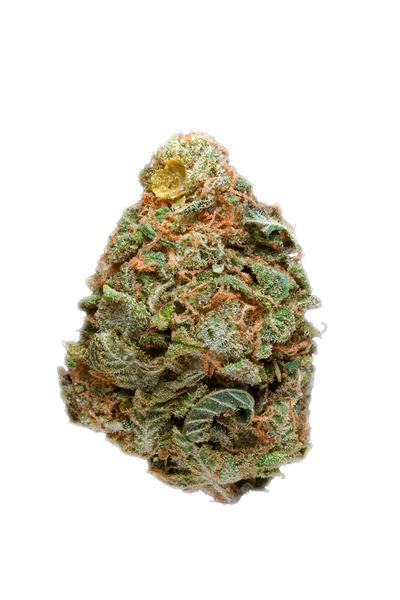 ---
Taste & Smell
Effects
Pairs Well With
About this Sativa Strain
The sativa cannabis strain Pineapple Punch derives its name from its taste and scent – both extremely reminiscent of a sweet pineapple beverage. However, some only note that its citrusy and not particularly pineapple depending on crop. Its buds are
Pineapple Punch gets its genetics from the hybrid Skunk No. 1. The original Pineapple Punch was first bred by the Flying Dutchmen, soon taken and joined with the genetics of an unknown Ruderalis by Auto Seeds to create and auto-flowering strain called Pineapple Punch Auto.
THC levels average between 13-15% making this a great choice for novice consumers. Its high will create surge of energy both mentally and physically, causing the consumer to fall into a productive state. It's also a good choice for social situations as it will stimulate deep thought, though note it can make some consumers spacey.
Negative side-effects include paranoia when improperly consumed as well as dry mouth and eyes.
It takes about nine to ten weeks for Pineapple Punch to fully flower and does best in soil with low/medium nutrient levels.
---
Genetic Lineage
---