A Point of Sale Customized For Your Dispensary
Hytiva's POS works with any device to sell your products behind the counter, on the sales floor, and anywhere your customers need you. We keep your focus on the customer by removing time draining tasks like manually entering lab data and re-entering the same product info over and over.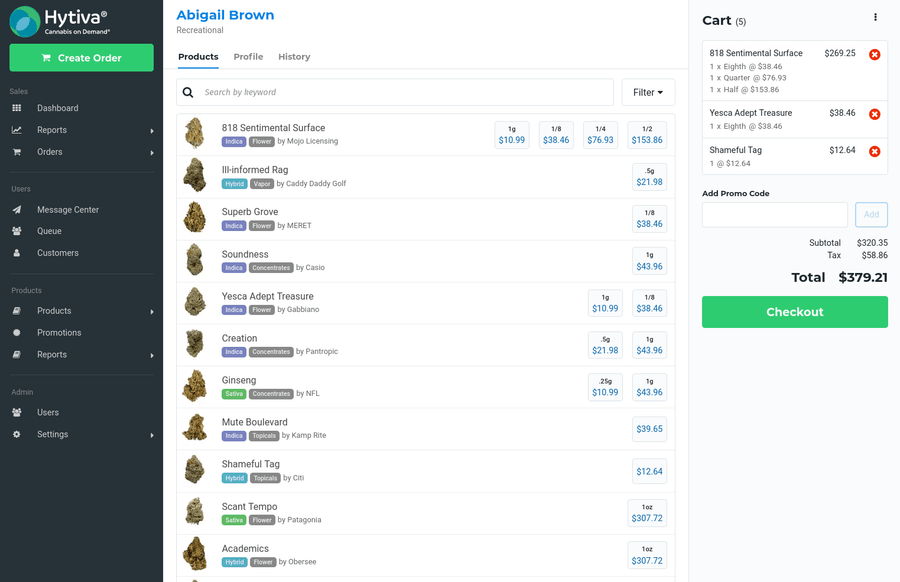 Dollar

Unmatched Performance

Our POS is constantly monitored with millions of items and <100 millisecond responses. Speed unmatched by ANY POS vendor.

Help

Easy to Use

Answer customer questions and complete their order on one screen. Beautiful receipts and labels are printed automatically.

Shield

Real Automation

Cloud printing, phone system integrations, and more are built-in. No third party accounts and bills just to print a receipt or deliver an order.

Dollar

Tailored to You

Choose the inventory model, customer flow, automations, and hardware that suit you. Want something new? We are here to help!