Meet your customers anywhere with Hytiva's Dispensary Solutions
Hytiva's Technology Suite of Services provides the applications, services, and hardware you need for your dispensary to succeed in the modern cannabis industry while offering the best customer service. With real-time online ordering and menus, native white-label mobile applications, dynamic digital displays, and powerful tools for your staff, Hytiva brings enterprise technology to single stores, small chains, and Multi-State Operators / international organizations.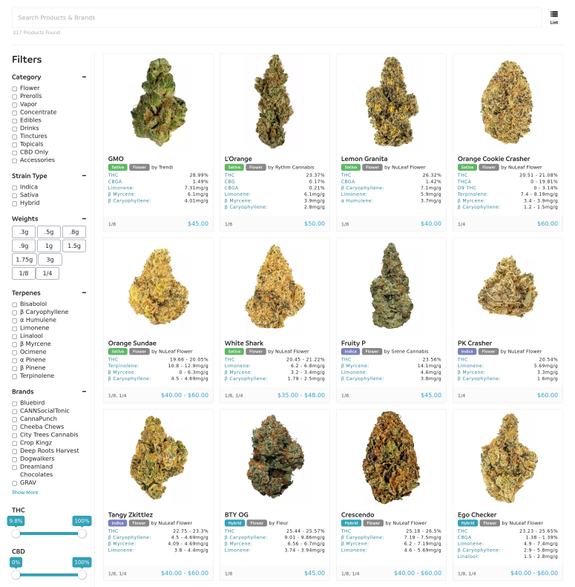 Online Ordering
Online Ordering and Menus That Work for You
Solve your online ordering problems with the most flexible embedded menu and custom shopping experience options in the industry. Hytiva integrates your inventory in real-time, including lab data, with powerful search options, deals, communications, and automated product / strain library integration.
Easy to Use for Customers and Staff
In addition to being the easiest to use ordering platform for consumers, especially repeat customers, Hytiva provides you a portal and integration with any system to print orders, automate your POS, notify your staff, or communicate with your customers.
Fast, Safe, Responsive
Hytiva offers the fastest performance and best security of any cannabis online ordering service on any screen your customer's choose. Many stores even use our online menus to search and show customers better product information faster than their own sales system in-store.
Hytiva.com Drives Customers to You
All Hytiva online ordering customers receive orders from Hytiva.com automatically. We promote stores with real-time integrations and transparent product information, which is why Hytiva consumers order more and repeat more. We promote you instead of asking you to promote us.
Hytiva® Strain and Product Library
Hytiva purchases every strain we can to create the world's largest and most accurate cannabis flower database. This same library is at your disposal to showcase each cannabis strain automatically.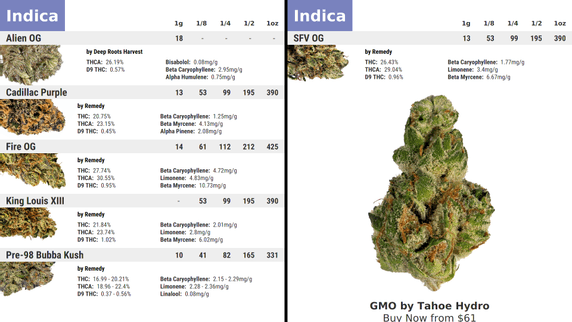 Display
Digital Displays with Real-time Results
Make your store even more beautiful and serve customers better with displays that share your inventory in real-time, with gorgeous strain imagery, automated advertising, and AI generated video to promote products you have in stock automatically.
Effortless Menu Integration
Hytiva menus require zero manual management from you and your staff. You simply keep entering great information in your point of sale and Hytiva does the rest. The better data you enter, the more impact your menus have.
Visually Appealing
Gorgeous strain photography and clean animation entice customers to view. 4k, 360° videos and generated advertising with all the information to buy will make your customers say "I want that."
Easy to Install
Hytiva can provide pre-installed and configured devices or run on Apple® TVs and other high performance display devices. Our streamlined setup will have you up and running quickly. You may even have what you need right now.
Save Time and Grow Profits
In addition to increasing throughput, by reducing the questions your customers have when they reach the counter, you can profit from your displays by monetizing them with ad campaigns from brands you work with.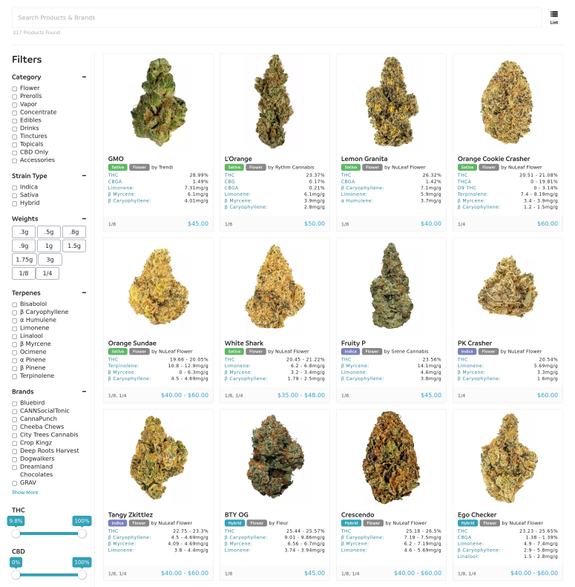 Mobile
Native Mobile Apps for Your Brand
Hytiva offers a fully branded app for your company, including a complete shopping, rewards, and content experience you control. Hytiva Technologies team includes innovators in mobile app development, building real native apps, not poorly wrapped web techologies.
A Complete Ordering Experience
Customers can find your closest store, shop, and order for pickup and delivery right from their mobile device. Their preferences are held securely on their device, enabling checkout in two touches.
Your Brand, Your Content
Hytiva works with your team to create custom brand animations and automatically pulls your content into your app, including videos, imagery, and custom in-app linking capabilities.
Rewards Your Way
Hytiva integrates the rewards program from your POS, a third-party vendor, or our own technology. Your customers shouldn't have to use a separate app just for points.
Building the Future
Hytiva Technologies is building the next generation of mobile technology, with ground-breaking new features for customer service optimization, real-time notifications, and in-store interactivity. We are pushing retail, not just cannabis, forward. Join us and make your mark.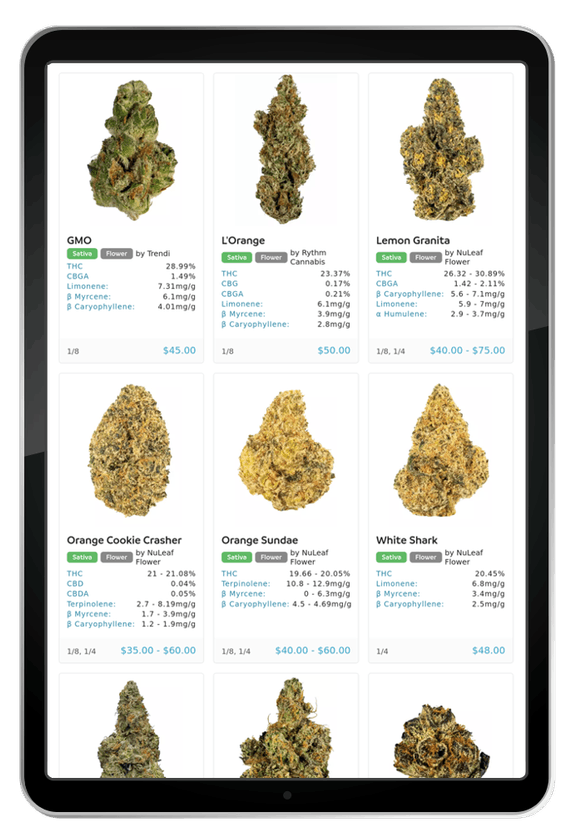 Kiosks and In Store Apps
Reduce Lines with In Store Apps and Kiosks
Use our in-store tablet application for kiosk ordering and walk the lines to place in-store pickup orders for the customers that know what they want. End the long lines and frustration for everyone. Increase order throughput by placing and packing instead. Make your customer journey an uplifting one.
In Store Ordering Made Simple
Hytiva's self ordering technology brings the online experience in-store, adding in store automations, powerful scanning capabilities, and even tools for the customer to use their own device.
More than a Kiosk
Our tablet applications act as a kiosk in a stand, ready to assist your customers with orders and information, but in a bud tenders hands they become a mobile sales tool for fantastic customer experiences.
See Opportunity Where Others See Trouble
Crowds and lines at your store are a sign of marketing success and throughput failure. Walk that crowd with Hytiva tablets to place orders for customers in record time, enabling bud tenders to create efficient, positive experiences where a customer expected delays.
Impress Your Customers
Engage your customers with beautiful menus and helpful information, while building their order by simply scanning your product tags. Take your customers beyond traditional retail experiences with technology that works for them.
Services
The Hytiva® Technology Suite of Services
Hytiva provides a complete Technology Suite of Services, designed to integrate all the tools you need to operate and work with your team in one login. Spend more time working on your business and less time logging in to multiple services or fighting haphazard integrations for key functionality.
Help
Want to know more about Hytiva's Business Services
Our popular service FAQs are a great resource for finding answers to your questions about our products and services.
What is Machine Learning (ML) Integration?

Machine Learning describes a computer program or system having algorithms built into the software to learn behavioral patterns and ultimately assist or replace users in completing some tasks. There are many places that Hytiva uses this technology behind the scenes to assist your staff and customers, but we are moving it to the forefront much more as algorithms improve. Some examples of where we currently use this technology are customer communications, product recommendations, document verification and scanning, delivery routing / dispatching, and notifying store staff when customers have arrived in curbside or drive through areas.


Hytiva Technologies is at the forefront of AI, Machine Learning, and Computer Vision. There is no better team in cannabis to work with if you are looking for this kind of innovation in your organization. Request a Demo or email us at partners@hytiva.com to learn more.


What is Integration?

Integration is how two applications communicate to complete some task or benefit together. Examples include synchronizing inventory to an online menu, pushing orders from Hytiva, and pushing ordering information to a state compliance system. Your role in an integration as a cannabis business is usually requesting API keys and documentation or making accounts and introductions for one vendor to communicate with the other.


We welcome you to Request a Demo or email us at partners@hytiva.com to learn more.


How much does each service cost?

The Hytiva Suite of Cannabis services provides business solutions that can also be utilized individually. Please Request a Demo or email us at partners@hytiva.com so we may provide a demo and cost for the particular services you are interested in.


How long does each service take to get setup?

Depending on integration requirements and your transition time, most services can be set up the same day. Customizations, additional features, training your staff affect the timeline as well. A new customer with a new store can often be up and running with the entire Cannabis Suite of Services, including but not limited to, Point of Sale, Menu boards, Integrations, Promotions, White Label App, Mobile Kiosk are done in under one week.


What is White Label and how does it work?

With our white label (also called private label) apps, the Hytiva team works with you to create custom brand animations, pull custom content from your website, integrate rewards points and more to make a special release of our apps just for you. The apps are published to app stores and downloaded directly by your customers and get feature updates as we continue to build upon our own apps as well.


Our engineers can white label our fully functional cannabis app with your dispensary name and theme for your testing and approval in under two weeks, depending on the integrations you require. Most content and branding functionality can be completed in a couple days. Request a Demo or email us at partners@hytiva.com so we may provide a demo and cost for the particular services you are interested in.