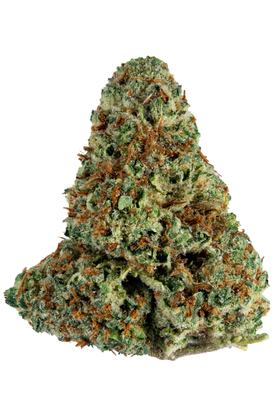 ---
Taste & Smell
Effects
Pairs Well With
About this Sativa Strain
Grown exclusively by Remedy, Electric Ginger is a phenotype of the GSC, which is popularized by its ability to affect body and mind simultaneously and evenly. The mind takes a break from stressful thinking and the body loses reason to be so incredibly tense, causing muscles to relax and your stomach to tell you it's hungry. So yes, you may get the munchies on this strain.
Its odor is not unlike GSC, being sweet and minty with undertones of chocolate surfacing, but more like roaming around a garden full of baking herbs planted in rich, dark soil than cookies baking in the kitchen. Such a fragrance also produces a pleasantly sweet taste in the mouth after exhaling.
The buds of Electric Ginger are vividly green with orange hairs and coated with trichomes. The amount of trichomes here tell us this crop was grown well by Remedy.
THC percentages average around 21.26% with CBD levels at .07%.
Enjoy trying Electric Ginger cultivated by Remedy.
---
Genetic Lineage
---