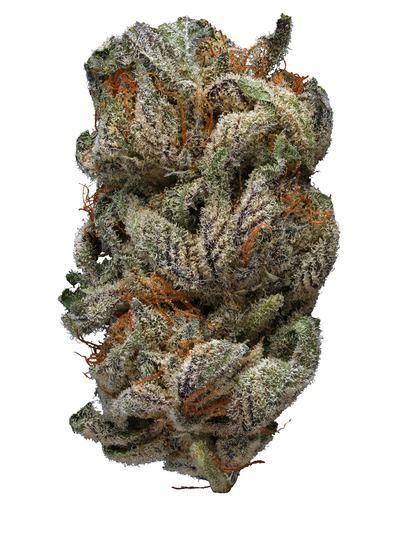 ---
Taste & Smell
Effects
Pairs Well With
About this Hybrid Strain
When someone hears the term "Sugar Daddy," they usually think of an older rich guy taking care of a younger attractive girl. You can also find a candy called Sugar Daddy that comes on a stick.
The latter is a better representation of what you can expect from the Sugar Daddy cannabis strain. Its bold flavors of berry and citrus overpower the skunk undertones, offering the user a sweet treat. Like the candy, the Sugar Daddy strain looks as if it's been dipped in a sugary glaze. The clear trichome crystals make the hunter-green leaves look like the plant is covered in a fuzzy moss. A web of apricot pistils run through the flower like veins, while streaks of dark blue and purple grow from its stems.
Sugar Daddy first blossomed under the care of the Capricorn Seed Company. They took the zesty-flavored and indica-dominant Sugar Blossoms strain and crossed it with a California indica.
Sugar Daddy THC levels are relatively potent usually testing over 20%. Consumers have expressed feeling a relaxing, narcotic high that eased muscle and nerve tension. Some felt slightly numb as purported analgesic properties of the plant expressed themselves. This effect also transmigrated to the mind, so reviewers with anxiety and depression felt more at ease. Be aware that Sugar Daddy weed has also been reported to make some consumers ravenously hungry!
---
Genetic Lineage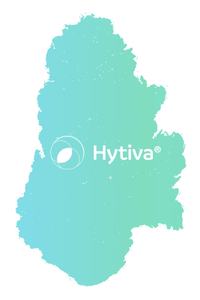 ---
Frequently Asked Questions About Sugar Daddy
What is Sugar Daddy?

Sugar Daddy is the name of an indica cannabis plant that brings together the flavors of a fruit punch lollipop with a lemon-lime soda. It has the right amount of skunk buried in its undertones and has reportedly given users an at-ease sensation.


What does Sugar Daddy mean?

Sugar Daddy literally means a guy that provides financial assistance to a girl. In this case, it means that Sugar Blossoms was cushioned with a little more California Indica that resulted in a generous coat of trichome sugar, much like the Sugar Blossoms parent strain.


Where does Sugar Daddy come from?

Sugar Daddy comes from the Capricorn Seed Company crossing Sugar Blossoms with California Indica.


What does Sugar Daddy smell like?

Sugar Daddy smells like a mix of lemon-citrus and sweet berries, with skunk undertones.


What does Sugar Daddy taste like?

Sugar Daddy blends the flavors of lemon citrus, sugary candy, and skunk.


What color does Sugar Daddy have?

The fluffy Sugar Daddy buds have hunter-green and forest-green swirled leaves with long apricot-colored veins streaking the flower. The flower looks to be growing moss as the crystal-clear coat of fuzzy trichomes shows the green underneath.


What effects does Sugar Daddy have?

The Sugar Daddy strain reportedly offered a relaxing, narcotic high that seemed to ease muscle and nerve tension. Some users reported feeling somewhat numb as the analgesic properties took effect. This also transmigrated to their mind, possibly making it a wise choice for users suffering from anxiety or depression.


Is Sugar Daddy an Indica, Sativa or Hybrid?

Sugar Daddy is an Indica-dominant hybrid, roughly 75% Indica and 25% Sativa.

---