Donny Burger
THC: 28.52%
CBD: 0.12%
Nighttime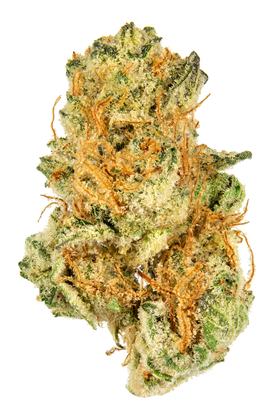 ---
Taste & Smell
Effects
Pairs Well With
About this Hybrid Strain
Coming from Skunk House Genetics, Donny Burger, is a cross between Han Solo Burger and GMO that is sometimes labeled as "GMO BX."
Not for the faint of heart, this heavy and potent, Indica leaning strain has been known to produce THC levels up into the thirties, averaging around 28%. Users have noted an instant euphoric rush that they say starts with a happy and hazy state. They describe this hazy state as being followed by a blissful body stone, that many shared left them stuck on the couch.
The terpene, Beta Caryophyllene, is most dominant in this strain, which some reviewers said, combined with Donny Burgers' high THC levels, may explain some of the reduced symptoms of inflammation, chronic pain, and insomnia they noted.
Reminiscent of its parents in taste and aroma, breaking apart the buds of Donny Burger will release a pungent and spicy scent, that is laced with lemons and fuel. When combusted, its flavor is musky and smooth, with an undertone of sweet cheese and lemon pepper. When cultivated properly, Donny Burgers buds are airy and saturated, with clumps of golden trichomes. Long, amber pistils peak through the fern green leaves, adding brightness to the crystallized buds.
Overall, Donny Burger was revered by reviewers as the perfect accompaniment at the end of their day, with many sharing they've used this strain in the evening, or before bed, to relax after a stressful day or a hard workout.
Lab Data
Cannabinoid Lab Data

| Cannabinoid | Amount |
| --- | --- |
| THC: | 28.52% |
| CBD: | 0.12% |
| CBG: | 0.06% |
Terpene Lab Data

| Terpene | Amount |
| --- | --- |
| Beta Caryophyllene: | 0.960% |
| Limonene: | 0.540% |
| Beta Myrcene: | 0.360% |
| Alpha Humulene: | 0.300% |
| Linalool: | 0.100% |
| Alpha Pinene: | 0.050% |
---
Genetic Lineage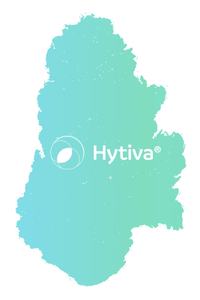 ---
Frequently Asked Questions About Donny Burger
What is Donny Burger?

Donny Burger is an Indica leaning hybrid that produces high THC levels and couch-lock effects, as described by users.


Where does Donny Burger come from?

The Donny Burger strain was bred by crossing GMO with Hans Solo Burger.


What does Donny Burger smell like?

Donny Burger's aroma is pungent and spicy, with notes of lemons and spice.


What Donny Burger taste like?

Smoking or vaping Donny Burger will produce a sweet cheese and lemon pepper flavor, that is smooth and musky.


What color does Donny Burger have?

The green fern buds of Donny Burger are coated in a heavy layer of golden trichomes and accented with long amber pistils.


What effects does Donny Burger have?

Fans of Donny Burger have shared its effects to euphoric and potent, leaving them in a hazy and blissful, couch-locked state.


Is Donny Burger an Indica, Sativa, or Hybrid?

Donny Burger is an Indica leaning hybrid.

---