Worst Fails Gamblers Make & How to Dodge Them
If gambling while hytened, educate yourself before you break your bank.
Posted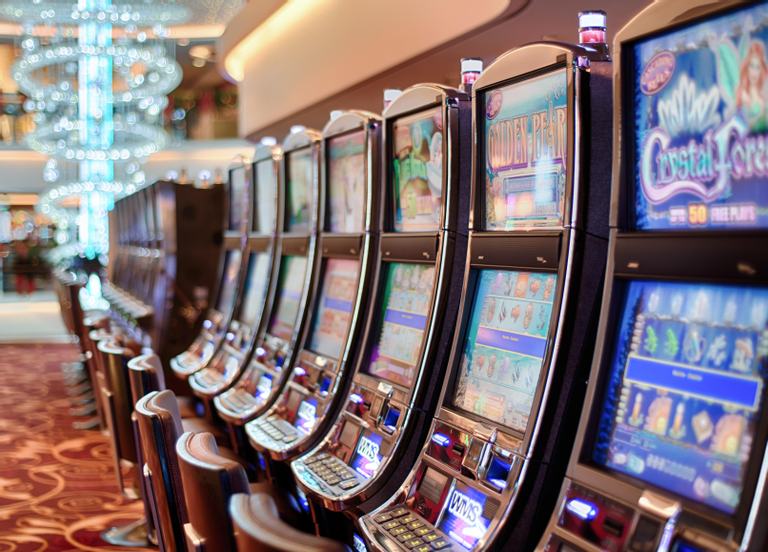 A lot of us are going to be coming to Sin City with curiosity floating in our head: Can I gamble well while high? It's a definite possibility, and the opposite is also possible. Before going all in, at least avoid these mistakes even the sober tend to make when entering the casinos of Las Vegas.

Fail: Gambling without a budget.
From high-rollers to penny-slot perchers, everyone's got a limit. The mistake one can make is failing to establish and commit to a nightly gambling budget. This leads to spending half the vacation money in one night, making the rest of the trip far less enjoyable on an even stricter budget.
Victory: Establish nightly gambling limit.
Every night, know how much of your hard-earned vacation money you'll be willing to blow at the tables or in the slots without feeling miserable the next day. This involves will power, and is the perfect test that separates the controlled from those prone to establishing a gambling prob.
Fail: Chasing losses.
This means you raise the bets and play more money in order to win back what you've already lost.
Victory: Chasing Freebies.
Establish a controlled mindset, reminding yourself that losing the budgeted nightly gambling money is okay, but immediately stop once it's been reached. Leave the casino and see a free show on the strip, or lounge near the pool with a drink in hand and some ganja in the brain.
Discover More: 10 Free Vegas Shows & Entertainment for the Wandering Stoner

Fail: Playing American roulette.
American roulette has 37 pockets while European has 36. This makes the house edge for American 5.26 while European's is only 2.63.
Victory: Playing European roulette.
Take in the rules of European over American, and practice in online gaming before playing with real money. It doesn't make any sense to play a version of a game that gives you less of a chance to win.
Fail: Trying a game for fun without understanding it.
It's tempting – to join in on the fun of a crowded table. But if you're unfamiliar with the rules of a game, don't just meander into one. Asking others how to play? They're your enemies – the people whose money you're trying to take. Trust no one.
Victory: Prepare for a game.
Choose a game that suits your style, and learn all that you can about it before arriving in Las Vegas. It's important to be prepared for the kinds of loses and wins you're about to take on. It'll be worth it when you walk up to the table and know exactly what you're putting your money on.
Learn More: Gambling While Baked

Fail: Gambling while fatigued
Decision-making capabilities decrease significantly when the mind hasn't had enough rest. On top if this, the energy spent while continuously making critical decisions at a table (or even slot) will begin to wear down the mind. This leads to bad decision-making; emptying your wallet as the casino profits off your fatigue.
Victory: Set a gambling time limit.
Just because your mind's grown tired doesn't mean you have to head back to the hotel room. Go grab a drink, watch a free show, or find a spa. Remind yourself gambling isn't the only thing to do in Vegas. If you start gambling at midnight, tell yourself you'll stop roaming the casino rooms and halls at 3AM – or whatever your own limits are.
Fail: Bluffing.
Most of us aren't professional gamblers, no matter how much we think we are. A great majority of us are excited to play at a Las Vegas poker table, and a great deal of us lose a ton of money in the process.
Victory: Remain realistic with self.
Don't play every hand and try to bluff your way through – chances are, there's at least one player either better at bluffing or truly has a decent hand. Educate yourself on the rules of poker and only bet when you feel you can truly take the pot, otherwise you'll be regretting it in the morning.
Learn More: 7 Poker Tips for the Pothead
Fail: Not practicing.
Obviously, to get better at an activity means you have to practice it.

Victory: Take advantage of free online gaming.
There's loads of gambling apps available for smartphones. Why would you not take advantage of something that could help you better understand your gaming style?
Fail: Not tipping the dealer.
This is bad gaming etiquette.
Victory: Sparing a few tips.
It's good to keep it the same as restaurants, at 20% of your betting amount. Tip every now and then, but a bit more after a big win. Also, don't forget to tip anyone else giving you good service.

Fail: Betting less than "max coins" on slots.
You won't get the max payouts. It's best to bet max on cheaper slots than to skew your odds out of your favor with lower bets on expensive slots.
Victory: Don't play slots.
They suck your money up faster than any other casino game. You're basically playing for the pretty lights and engaging graphics. If you do, read the rules first so you're aware of how much a max bet is.
Fail: Betting using your feelings.
This mostly occurs while betting on sports, but it can happen in any game. Believing that "it's about time for a win," isn't the right way of thinking. You need to look closer into the game you're trying to master.
Victory: Use strategy.
You'll need to take a look at some mathematical figures involving probability to bet on sporting events and the like. This is the only way you can be sure you're putting your money on the right team.