7 Poker Tips for the Pothead
Better do #6 for sure.
Posted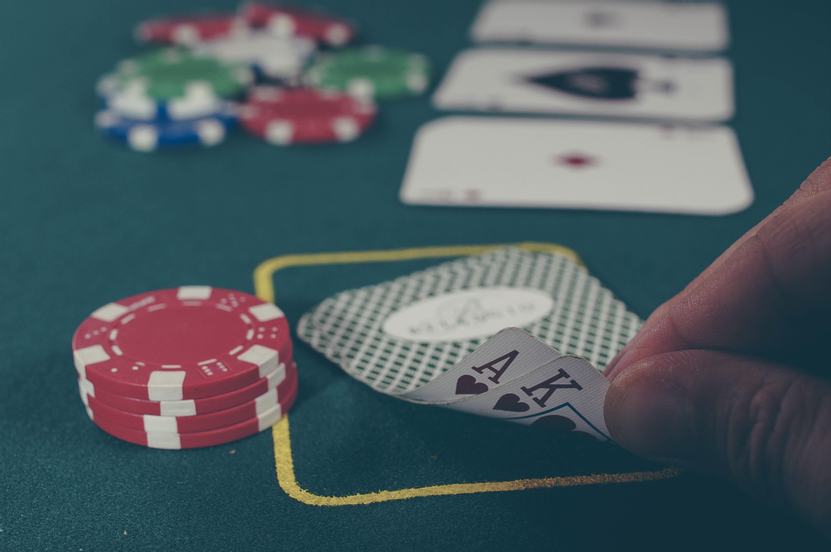 It's inevitable. Times are changing and cannabis is accepted more than ever in modern society, with the curious coming to Las Vegas to give the herb a try. No matter if a novice or a veteran in cannabis consumption, it's time to address some excess issues consumers face when sitting at the poker tables high. Here's a few tips to help you out on your green adventures in Sin City.

1. Don't overdo it on your first Hytened poker experience.
We tend to get excited when we're able to do what we want to do without fear of it being illegal. Being high and walking through casinos to poker tables is definitely electrifying, but we must remember not to overdo our dosing. Ensure your tolerance levels are known, and too much hasn't been consumed in the heat of the moment. It would be unsettling to feel paranoid just as you receive a great hand. Paranoia leads to odd facial expressions, meaning your poker face will be completely off. Only smoke the right amount for your body type – just like you'd determine with alcohol.

2. Drink water, not alcohol.
It's a bad idea to gamble while drunk anyway, as confidence is usually higher than the roof and bad decisions are ultimately made. But in the case of using cannabis to enhance gameplay, water is best because the plant tends to dry out the mucous membranes. Keep them hydrated, along with the rest of the body, so you can keep a straight poker face.
Learn More: Drunk vs. Stoned vs. Both?

3. Wear sunglasses or glasses, not contacts.
Most strains on the market cause dry, red eyes to form, making contact-wearers extremely uncomfortable. You aren't going to want to constantly rub your eyes or drown them in contact solution while playing.

4. Still – bring eye drops.
Any brand that clears up red eyes, so you aren't thinking about the way you look while placing bets in the pot. Poker is not a time to be self-conscious.

5. Choose to carry a vape pen instead of bud around the casinos and poker tables.
Not only do they fail to emit the skunky essence of the plant's aroma, they're quick to take a hit from. They also take up less space in a handbag or pocket when carrying them around the city all night.

6. Eat before sitting at a table.
Most strains will cause appetite to increase, especially indicas and indica-leaning hybrids. It's best to fuel the body before heading to a poker table - you'll be using up valuable energy thinking and calculating.
Discover More: Best Vegas Buffets: Calm Your Cannabis Food Cravings

7. Practice playing poker high before heading to the casino where you'll be throwing your money in the pot.
The last thing we want is to realize there's too much pot in our head as it frolics within itself, floating amidst abstract thoughts. Cannabis has a multitude of effects, and it's important to find a strain that increases focus and helps us win more hands. So, practice first!