Differences Between Cannabis Smoke and Tobacco Smoke
They're similar - not the same, creating different effects on the body.
Posted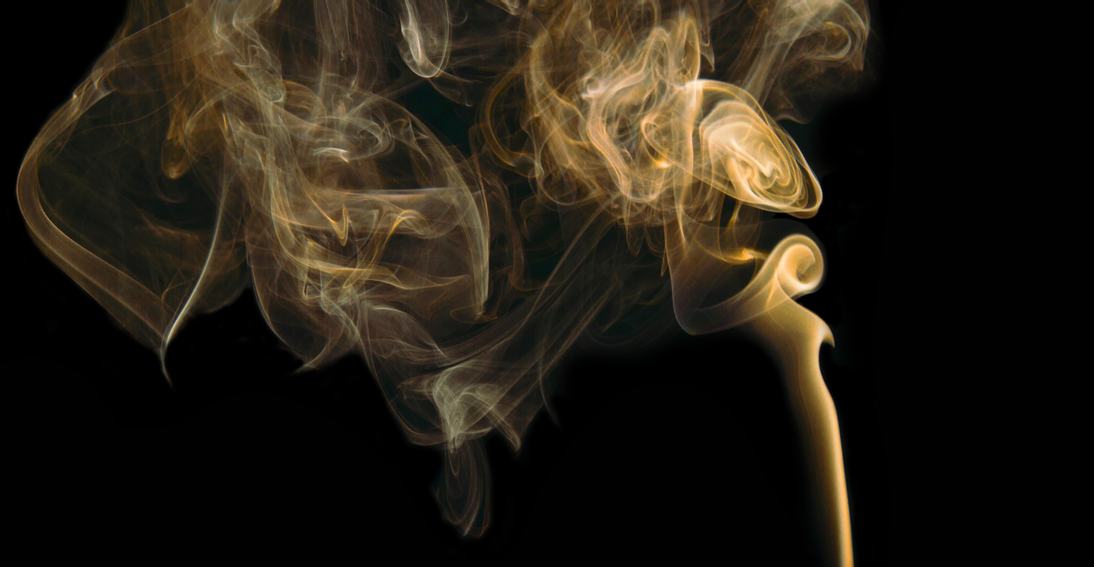 At first glance it might seem that smoke is smoke, whether from tobacco products or cannabis products. However, quite the opposite is true. Though chemically, both cannabis and tobacco smoke are similar, from a pharmacological perspective cannabis smoke and its impact is completely different from that of tobacco smoke.
Spoiler Alert!
Regardless, whether you're breathing smoke from a cigarette, joint, bonfire or oil fire, breathing in smoke toxins of any form will certainly cause problems such as respiratory infections, weakened immunity, negative pulmonary effects and even a disrupted reproductive system to name a few. But we are here to talk about Cannabis smoke vs Tobacco smoke.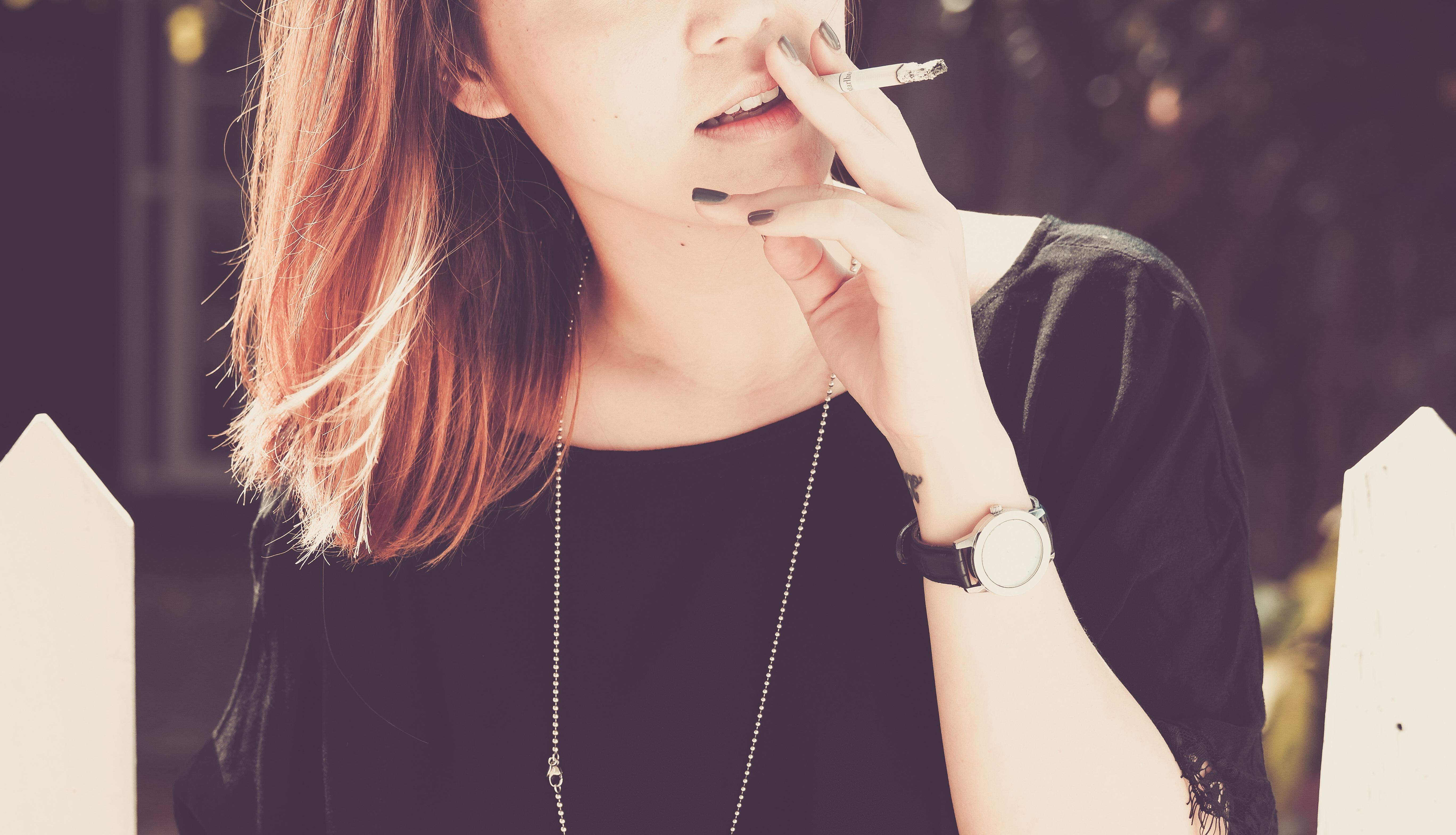 To Inhale or Not Inhale? That is the question...
Actually, the question is: Is there a difference between the way cannabis smoke versus tobacco smoke affects the lungs and human body?
Smokers of cannabis tend to inhale deeper and hold the smoke in their lungs for a longer period of time. Thus, the lungs are exposed to greater amounts of carbon monoxide and other irritants/toxic particles. This would mean in theory, lungs may be exposed to higher amounts of cancer causing chemicals. To our surprise, studies have not shown a greater risk for lung cancer in cannabis users.
Exposure to tobacco smoke, on the other hand, has a negative impact on health, resulting in increased cancer rates and vascular disease among a litany of other problems. Tobacco smoke contains nicotine, which enters the body and renders cumulative negative impacts that can lead to a multitude of cancers and other conditions like hypertension or heart attack..
Cannabis smoke contains cannabinoids, interacting with our endocannabinoid system, impacting the brain and body without harmful side-effects or causing cancer (known at the time of writing this article). In fact, cannabinoids have been shown to have healing properties, interacting with our endocannabinoid system, and are used as an alternative medicine for a growing population of patients.

Health Facts Differentiating Tobacco & Cannabis
Tobacco is associated with more than 400,00 deaths per year in the United States alone. [1] Despite its known negative impact on health and the body, tobacco has extremely high addiction potential. [2]
It's natural to assume cannabis has a similar impact on the body since, like tobacco, it's burned plant material being inhaled into the lungs. While inhaled, cannabis smoke does initiate certain biological activities in the body and brain, but these are not determined to be detrimental. [3]
Cannabis smoke has been associated with respiratory dysfunction but has not been shown to develop lung or other cancer such as those caused by tobacco. [4]
Although cannabis smoke inflicts damage to cells it does not result in a lung cancer. [5]
The compounds in cannabis smoke have been shown to kill cancer cells of various types including lung cancer[6], breast and prostate[7], leukemia and lymphoma[8], glioma[9], skin cancer[10], and pheochromocytoma[11].
The smoke from tobacco and cannabis both have many similar carcinogens and tumor protectors. [12],[13]
Cannabis smokers prefer to self-titrate; self-treat, and smoking is the preferred method of consumption. While other methods such as vaping become more common as cannabis gains popularity - smoking remains predominant.
Read More: Differences Between Vaping and Smoking
The toxicity of partially oxidized hydrocarbons created by burning both cannabis and tobacco have been studied extensively. As a result, naysayers point to high tar levels in cannabis as a detriment and possible negative impact of cannabis. [14]
It is important to note that the more tobacco used by a smoker, the more lung function is impaired and air flow rate and lung volume is lost over time. The same impact is not experienced with cannabis smoke. Air flow rates increase with cannabis smoke exposure up to a certain level.
Cannabis smoke and tobacco smoke have many similar carcinogens and tumor promoters. However, each affects the body differently, which has a dramatic impact on the body, mind, and health effects.
Tobacco smoke serves to create an environment in the body where the carcinogenic effects are increased. Despite similar compounds ingested from cannabis smoke, the THC in cannabis smoke provides a protective layer that deters the carcinogenic effect of smoke and serves as a tumor suppressor. [15]
THC in cannabis decreases the catabolism of cannabinoid activity in the body thereby increasing effectiveness of cannabinoids and decreasing detrimental effects to the body.
The interesting thing about cells in the body is that they communicate with each other via particular cell surface receptors. THC in cannabis[16] and nicotine in tobacco[17] each have specific receptors in the body that respond to them.
The receptors for nicotine are widely distributed throughout the body and are found in epithelial cells lining respiratory passages. Cannabinoid receptors are also widely distributed throughout the body but have not yet been found in epithelial cells.
Tobacco smoke and cannabis smoke have many commonalities. They both have hot gasses that irritate the esophagus and lungs. They both have complex mixes of compounds that enter the body, some of which are carcinogenic.
However, the receptor positioning throughout the body that responds to each compound directly affects whether the compounds are harmful or helpful.
The signal pathways in the body amplify the carcinogenic effect of tobacco smoke. This is contrary to what happens with cannabis smoke. Cannabis smoke serves as an immune system regulator where tobacco smoke reduces specific immune response. [18]
Tobacco smoke and cannabis smoke have similar chemical properties but they affect the body in entirely different ways. At the basic level,tobacco smoke enhances the carcinogenic effect of the smoke while cannabis minimizes the inflammatory response of its smoke.
Even more interesting, THC in cannabis smoke inhibits the enzyme that activates some carcinogens in smoke. So effectively, smoking cannabis in and of itself protects the consumer from any possible adverse effects of the smoke while smoking tobacco enhances the negative effects of the smoke.
Legalization & Knowledge Continue to Grow
As cannabis consumption grows in popularity and the current cannabis smoking population ages we will be able to analyze the long-term consequences or benefits of consuming cannabis via inhalation.
The smoke debate may be moot after all. Vaporizers for cannabis are becoming popular, allowing consumers to inhale cannabis compounds free from irritants and inflammatory substances.
Although the evidence points to the relative safety of inhaling cannabis smoke, vaporizers or edible products may become the chosen method of consumption for cannabis users. Learn More: Smoke, Vape, Eat, Drink, Dab, or Drop?
If negative impact to lungs or breathing is your main objection to trying cannabis, it is safe to say the research supports you trying it. It won't hurt your lungs and in some cases cannabis smoke has healed users' respiratory issues.
Vaporizers and edibles may be the preferred consumption method for long term users but ultimately it is a choice of personal preference. Whatever you choose, know that when using cannabis the positive health impacts are greater than the negative, even if smoking.
Comments