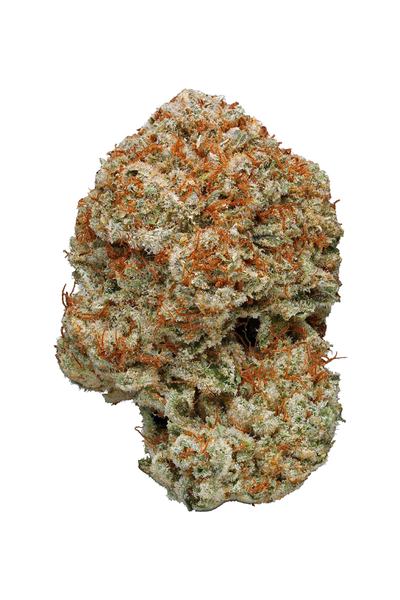 ---
Taste & Smell
Effects
Pairs Well With
About this Hybrid Strain
Known for its array of medicinal uses, the Sativa hybrid strain dubbed Diamond Cutter has been reviewed by medical consumers to help relieve symptoms of nausea, aches and pains, PTSD, Tourette's Syndrome, Lou Gehrig's Disease, depression, and Alzheimer's.
Diamond Cutter is known to be a great day time strain. Users report feeling a sense of calm as tension is released from the body.
A well-cultivated and cured batch of Diamond Cutter has shades of light and lime greens, intertwined with long burnt orange pistils. The scent and aroma are of sharp citrus and lime with a skunky astringent like undertone.
THC levels can fluctuate depending on cultivation techniques used. Currently, the lineage of Diamond Cutter is unknown.
---
Genetic Lineage
---
Frequently Asked Questions About Diamond Cutter
What is Diamond Cutter?

Diamond Cutter is a Sativa strain that is sought out for its uplifting therapeutic effects.


Where does Diamond Cutter come from?

Currently, the lineage and genetics of Diamond Cutter are unknown.


What Diamond Cutter smell like?

The scent of Diamond Cutter is skunky and citrusy with an undertone of cleaner and lime.


What does Diamond Cutter taste like?

The flavor of the Diamond Cutter is sharp and harsh with notes of citrus and fuel.


What color does Diamond Cutter have?

Diamond Cutter will produce bright, lime green buds that are intertwined with long burnt orange pistils when properly cultivated and cured.


What effects does Diamond Cutter have?

The effects of Diamond Cutter were reviewed to be therapeutic and uplifting.


Is Diamond Cutter an Indica, Sativa or Hybrid?

The Diamond Cutter strain is a Sativa dominant hybrid.

---