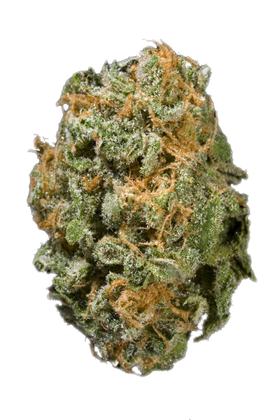 ---
Taste & Smell
Effects
Pairs Well With
About this Hybrid Strain
Hailing from the Netherlands, the strain known as Blue Thai is cross between the aromatic Blueberry and Thai Skunk strains. As a slightly Sativa leaning hybrid, the effects of Blue Thai are enjoyed by those looking for a well-balanced strain that is uplifting and relaxing.
Blue Thai's slow onset of effects has been described by its users to be euphoric and uplifting, starting with a cerebral burst of energy that gets the body going. As the mind drifts off into a happy place, conversations become funnier and simple tasks seemly become a lot more interesting making it a perfect strain to consume throughout the day. Others have enjoyed Blue Thai for the tranquil body buzz it produces as the high settles in giving the mind and body a much-needed rest after a stressful day.
Growing Blue Thai is relatively easy, producing medium-sized plants that grow outward as it develops. As a fast-growing strain, Blue Thai reaches maturity in about 7-8 weeks producing large colas filled with trichome rich buds. A properly cultivated and cured batch will produce large and tapered forest green buds covered in sticky glandular trichomes and burnt orange pistils. The buds of Blue Thai are fragrant and exotic, offering spicy notes of blueberries and earth when ground. Its blueberry flavor is earthy and enticing, providing a sharp and spicy exhale that lingers on the tongue.
THC percentage levels of Blue Thai average in the mid-teens but can reach up into the low 20's.
---
Genetic Lineage
---
Frequently Asked Questions About Blue Thai
What is Blue Thai?

Blue Thai is a well-balanced Sativa leaning hybrid that produces THC levels that range around 20%.


What does Blue Thai mean?

Blue Thai received its name from its parents, Blueberry and Thai Skunk.


Where does Blue Thai come from?

This strain was first bred in the Netherlands by Dinafem Seeds and is cross between Blueberry and Thai Skunk.


What does Blue Thai smell like?

The aromatic buds of Blue Thai are sweet and earthy with notes of blueberries and spices.


What does Blue Thai taste like?

Blue Thai offers an earthy and berry flavor with an exhale that is sharp and spicy.


What color does Blue Thai have?

The large, tapered buds of Blue Thai are forest green and covered in sticky trichomes and burnt orange pistils.


Is Blue Thai an Indica, Sativa or Hybrid?

Blue Thai is considered to be a Sativa leaning hybrid.


What effects does Blue Thai have?

Users have reported Blue Thai's effects to be well balanced, offering an uplifting high accompanied by a soothing body stone.

---