---
Taste & Smell
Effects
Goed in combinatie met
About this Hybrid Strain
White Runtz is Populair in Californië en een soort die in bijna elke coffeeshop te vinden is en door veel toeristen wordt geprobeerd. De uitgeharde bolletjes hebben een scala aan kleuren, variërend van mosgroen tot diep paars, vleugjes geel en een beetje lichtbruin op zijn stampers. De bolletjes zien eruit als snoep en zijn bedekt met een dikke laag kristalachtige trichomen, wat duidelijk de reden is waarom het "White" Runtz wordt genoemd.
De geur en smaak van White Runtz wiet is zoeter en fruitiger dan de gemiddelde fruitige cannabissoort. Het is een kruising tussen Zkittles en Gelato en bevat terpenen die het snoepachtige kwaliteiten geven wat dit soort populair maakt bij kenners.
De THC-percentages in White Runtz kunnen variëren, dus zorg dat u de batches controleert vóór gebruik. De effecten ervan zijn naar verluidt geweldig voor sociale gelegenheden, omdat angst verdwijnt en het de geest positief de vrije loop laat. Omdat een indica-dominante hybride is, zeggen sommige recensenten ook dat ze een lichte lichamelijke roes voelden die stress weghaalt en stijve spieren ontspant.
---
Herkomst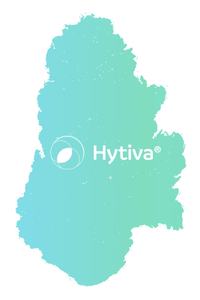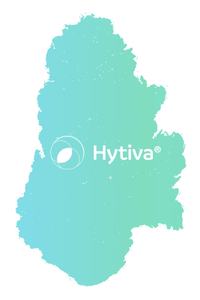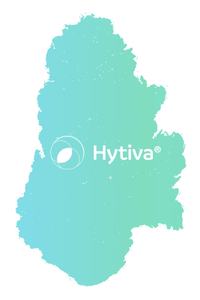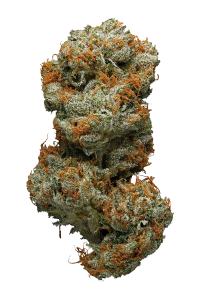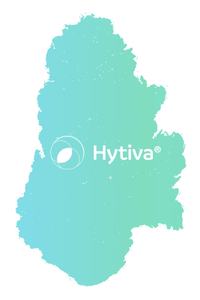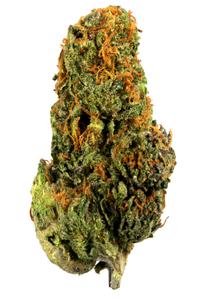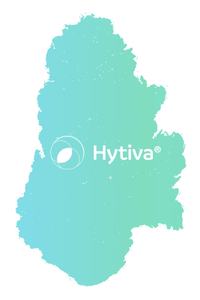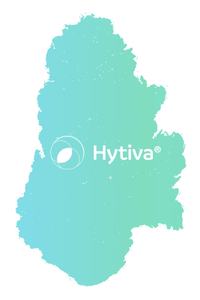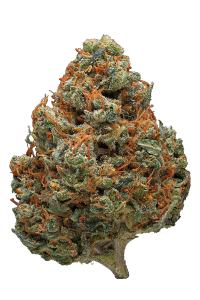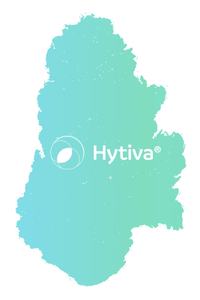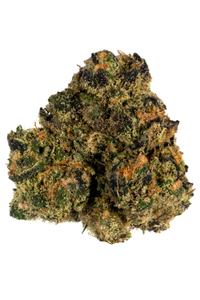 ---
Veelgestelde vragen Over White Runtz
What is White Runtz?

White Runtz is a deliciously sweet and candy-like cannabis strain that produces cured buds that are colorful and covered with a white layer of trichomes. It is reputed to have effects that can be great for eliminating social anxiety and providing a pleasant body buzz.


What does White Runtz mean?

This strain's name comes from its colorful appearance and candy-like scent and taste.


Where does White Runtz come from?

White Runtz strain genetics come from crossing Zkittlez and Gelato.


What does White Runtz taste like?

The taste of White Runts is similar to its scent. It tends to be candy-like and sweet, with a bit more diesel on the exhale.


What does White Runtz smell like?

The scent of White Runtz is easy to guess by its name. It is sweet and candy-like with a bit of diesel on its undertone.


What color does White Runtz have?

Its cured nuggets are filled with an array of color, ranging from mossy greens to deep purples, small blushes of yellows and a bit of tan in its pistils. The nuggets look like candy, and it's obvious why it's called "White" Runtz as they're covered in a thick layer of crystalline trichomes.


What effects does White Runtz have?

It is reputed to have effects that are wonderful for social settings and some consumers have noted that their anxiety dissipated and their mind was left to wander in a positive light. Being an indica-dominant hybrid, reviewers have also shared that they've felt a slight body buzz that carried away stresses and released tight muscles.


Is White Runtz an Indica, Sativa or Hybrid?

White Runtz is an indica-dominant hybrid strain.

---