7 Tips for Relishing Las Vegas as Budget-Savvy Stoners
Plan ahead & save money to buy more ganja.
Posted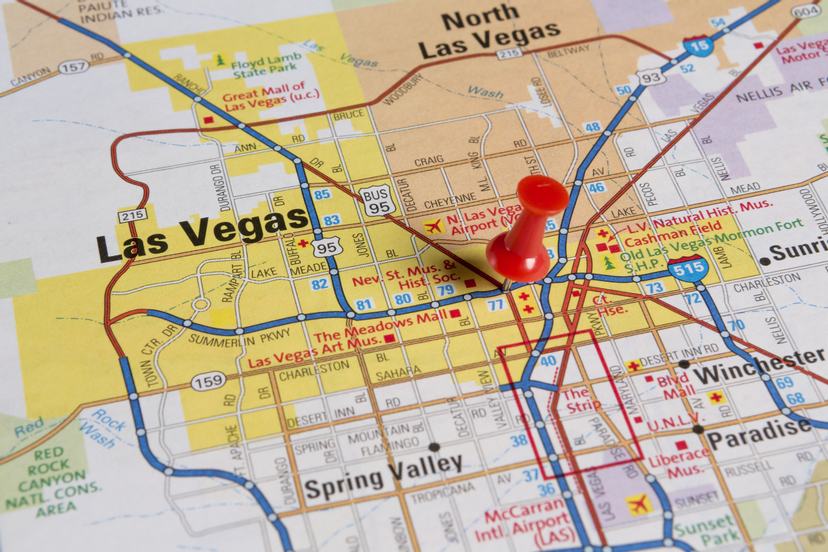 Partying in Las Vegas comes in all shapes, sizes, locations, activities, crowds, and prices. You've got high-rollers, slot-pinchers, and everything in between. There's people that spend cash on gambling, on shows, on alcohol, decadent food, and now – weed. Far more people than you think visit the entertainment capital of the U.S. with low funds, hoping for a chance to get lucky in some way - but the great majority simply leave with unforgettable memories.
Here's some tips on how to make the most of your money and your experience so you can spend a bit more on some premium ganja.

Plan Ahead
Before heading to your vacation destination, buy tickets to at least one show or event. This ensures you've got something planned/something to do one of the nights you're in Las Vegas, without worrying whether you'll have enough money or not. Book around 3 months in advance (or earlier!), when you aren't scurrying for extra funds before visiting Sin City. Maybe even buy tickets to one event each month before you leave, that way you know you're in for experiences of a lifetime before even stepping foot on the plane (or in the car).
Discover More: 3 Las Vegas Dinner Theaters to Attend While Hytened

Grab Spontaneous Discounts
Visit a "Tix 4 Tonight" booth on a night you haven't got any set plans but want some! Arrive at one of their eight booths early (locations listed on their website) in the day as they can get busy. They'll sell tickets for shows and restaurants (even buffets) that haven't sold out at a 50% (or MORE) discount!

Join Hotel Memberships for Points & Freebies
Join hotel membership programs even if you're not staying at that hotel. You'll receive discounts for nearly everything that hotel offers, and you'll even get discounted rooms for future stays. Check out these hotel membership programs:
Total Rewards | M Life (MGM Resorts) | Wynn Insider
Grazie (The Venetian) | Trump Card | Identity (Cosmopolitan)

Properly Prioritize
Determine what's most important regarding your vacation experience (we know #1 is getting premium ganja, but what's second?) so you can hack away at costs regarding all other aspects of your vacation. Plan on being out and about most of your stay? Book a cheap hotel off the strip or at one of the ends of it – you can easily find rooms for 30 bucks where they're desperate for guests. Want to club, lounge, swim, gamble, and drink all in one place? Do the opposite and go all out on a room at the resort that offers everything you want so no money is spent on Ubers/taxis/etc. Plan to be high but not drunk? Take water bottles with you to stay hydrated and save money from buying drinks (and many places offer free water).

Plan to See Free Shows
See free shows and entertainment. There's actually free stuff all over the strip if you know where to look.
Discover More: Free Vegas Shows & Entertainment for the Wandering Stoner

Get a Package with Perks
Choose the clubs or concerts you want to experience ahead of time. You can purchase club passes through travel agencies and Las Vegas vacation packages with significant discounts that get you on guest lists, so you don't even have to wait to get into the clubs.

Hack Buffets
Hack buffet prices. Most resorts that have buffets serve breakfast, lunch and dinner, all at differing prices. Dinner is always most expensive because of the decadent entrees – so find out the times buffets switch from serving lunch/brunch to dinner and arrive a half hour earlier than said time. Eat slowly, gossip, plan your day – then you can grab a new plate as they switch out lunch for dinner, saving a little chunk of money.
Discover More: Best Vegas Buffets: Calm Your Cannabis Food Cravings