Quick Guide to Transportation in Las Vegas
8 easy ways to get around town & beyond
Posted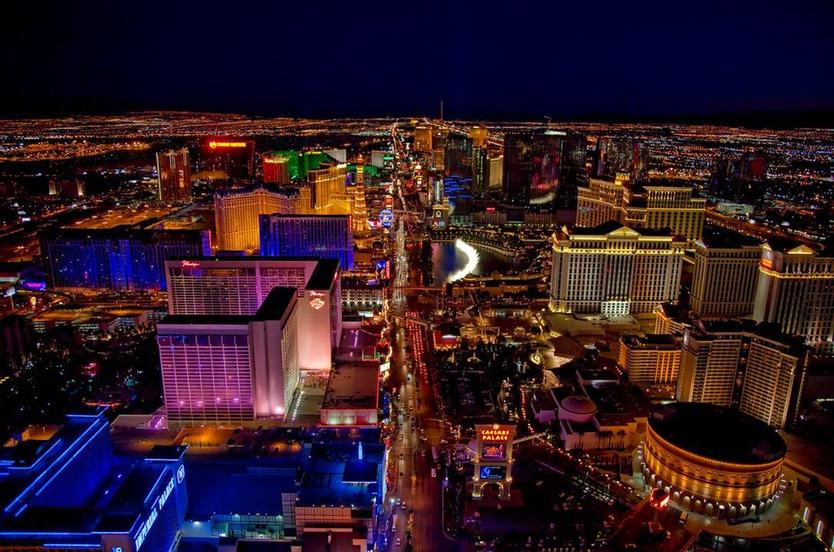 Figuring out how you and your party will be getting around the strip can seem like a trivial pursuit, but it can facilitate how the night(s) pans out. The Vegas strip is 4.2 miles long (6.8 kilometers), and that's no fun to walk – especially if you plan on visiting the Stratosphere then venturing to Mandalay Bay in the same day/night.

Buses
The smartest, budget-conscious way to get around. There's two major bus routes in Las Vegas: The Deuce is a double decker bus system that provides service along the Strip and to downtown, working 24/7 and arriving at stops located at nearly every resort at least every 30 minutes (sometimes a shorter span of time depending on location). The second route that runs along the Strip as is called the Strip & Downtown Express, transporting to & from the Las Vegas Premium Outlets, South Strip Transfer Terminal (via Fremont St.), the Strip itself, and the Las Vegas Outlet Center.

Shuttles
There are a number of shuttles that offer transport from the airport to your hotel, but did you know there are shuttles for those engaging in specialized entertainment? For example, if you plan on shooting some guns at Battlefield Vegas, they'll give you a complimentary ride in an authentic U.S. military HMMWV (Humvee). Check into your entertainment options to see which ones offer a ride to their location.
Click here for a list of airport shuttles with prices.

Monorail
Running along the east side of the strip, behind the many casino-resorts, is the colorful monorail that costs $12 for an unlimited day pass. The more days you buy, the cheaper they become – seven days unlimited is $56. It stops at seven locations: SLS Las Vegas/Sahara Ave., Westgate Las Vegas, Las Vegas Convention Center, Harrah's/The LINQ, Flamingo/Caesars Palace, Bally's/Paris, MGM Grand.
Discover More: Experience Virtual Reality Free-Roaming While Hytened in Las Vegas

Ride Sharing
Apps like Uber and Lyft are becoming more popular as they can be quite convenient. The base cost for Uber is $1.50, cost per mile is $.90, and cost per minute is $.15. The base costs for Lyft can be found here.

Taxis
There's a number of taxi services in Las Vegas, and this link will take you to their names & what their cabs look like. This is a great option for those of us that prefer a more "professional" experience rather than winging it with a stranger in a ride sharing app.

Rental Cars & Motorcycles
You'll be satisfied to find a great number of rental cars available in Sin City as well as motorcycles. This option can be heavy on the wallet but worth it if traveling outside the strip to other destinations in Nevada. Harley Davidson offers a wide range of options, too – perfect for those that want to experience the open roads of the desert.
Discover More: Biking Las Vegas & 6 Strains to Keep You Going

Limo & Party Bus
A popular option in Sin City for all the people celebrating an event, bringing on the romance, or simply wanting to get their party on. Prices will be high (somewhere around $125 an hour give or take, depending on limo/bus options).

Walking
For the fit that enjoy adventures and sight-seeing, don't mind being in the heat of the desert (if walking during the day), and plan on staying well hydrated. Walking to your destinations not only ensures you and your party stay safe as everyone gets high and/or drink alcohol, but it's a healthy option after eating a buffet or extravagant meal. Not to mention the money saved.