in
Travel
Experience Virtual Reality Free-Roaming in Las Vegas While Hytened
MGM Grand's newest VR experience awaits you, so grab your fav gaming strain now!
Posted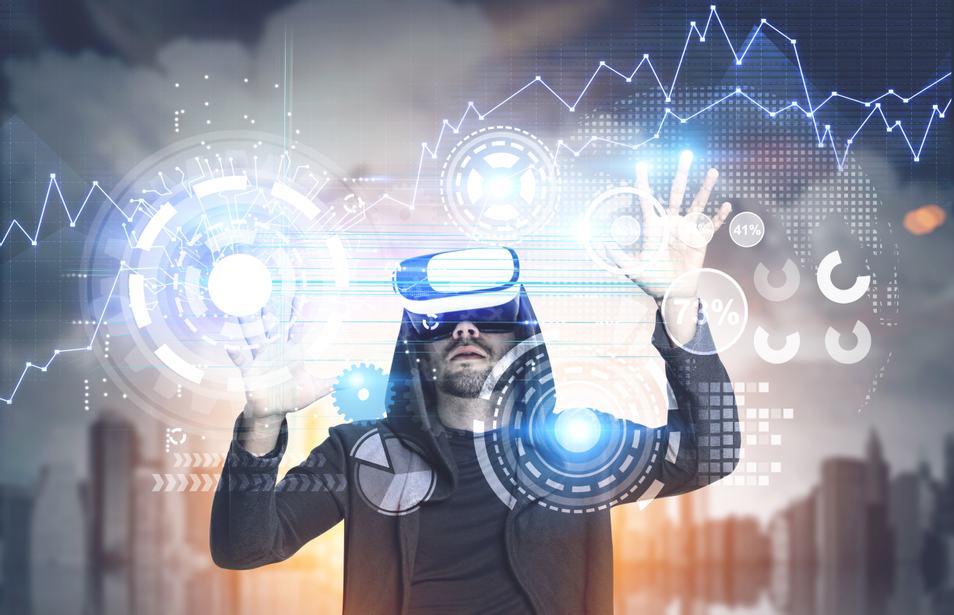 Imagine navigating through an interactive digital universe, consisting of city ruins caused by an apocalyptic zombie outbreak, searching for a transport ship while being attacked by hordes of the undead.
Perhaps you'd rather fight your way through a secret military base, testing your survival skills against robots, drones, and other forms of merciless AI while using advanced weaponry.
Or maybe you prefer to have a mellow & magical experience, navigating with your team with a mystical avatar through an ethereal, puzzle-like world.
The 3 Virtual Worlds for Free-Roaming
On September 8, 2017, MGM Grand Las Vegas opened its Virtual Reality Arena Powered by Zero Latency in the LEVEL UP lounge, being the first in the city to feature a free-roaming VR experience in a 2,000 square-foot arena.
What are virtual reality free-roaming games? Imagine laser tag, but without physical obstacles. Instead, you roam a wide-open arena while wearing headgear, a computerized backpack, and (with the first two games mentioned) a gun.
Zombie Survival and Singularity both feature adrenaline-inducing experiences requiring you to use your survival skills to navigate the virtual terrain and obstacles. Engineerium requires no gun use, having your team navigate a world full of physics-based puzzles to reach your destination.
Pulling in Millennials
One prominent stereotype about cannabis consumers is that they're lazy gamers, glued to the couch with a sack of potato chips and the latest version of a sports or role-playing game as they zone out and forget about responsibility.
Well, this just isn't true in every instance, and now we can all prove it in MGM Grand's VR arena. It requires you to get off your butt, use your intelligence, and there's no eating while in the arena. You'll probably forget about food all together once those zombies begin attacking you.


The three games featured require skill, much like the games you'll find in the LEVEL UP lounge unlike gambling games in the city that rely on luck. In an attempt to lure millennials into their casino and resort, they're taking entertainment to the *dun dun duuun* next level, offering experiences that entertain the brain. And all the ganja-gamers finding out about this new Vegas experience will surely have a blast, because they know… How epically mind-blowing it will be while high.
Gaming Strains for an Epic Experience
Do you want a strain that can give you laser-sharp focus and keep your energy levels high so you can escape the grotesque clutches of zombies? Then you'll need to smoke some Acapulco Gold before entering Zombie Survival. The adrenaline rush will feel fantastic. Green Crack can also provide the same experience…
Would you rather have laser-sharp focus mixed with a bit of reduced anxiety so it's easier to work on a team while keeping the heart pumped and ready? Chocolope will satisfy your needs, giving you a competitive edge so playing Singularity causes you to zoom in on your mission and do what it takes to defeat AI.
And Deadhead OG, along with Lemon Kush, are good choices for a more relaxed but focused experience, also making teamwork seemingly easier and more fun as they reduce anxiety while increasing creativity so solving puzzles in Engineerium comes easier.
Comments