in
Health
7 Spiritual Strains for Meditation & Mindfulness
Close your eyes, and become aware of your thoughts so you can let them go.
Posted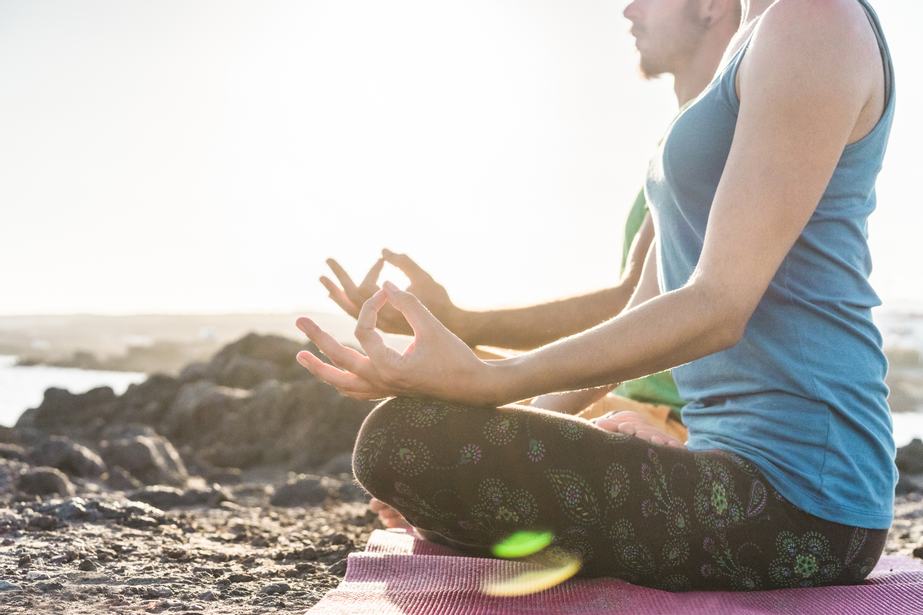 Meditation and cannabis. They sound like they should go hand-in-hand, and they did in ancient times when shamanism was widespread and altered states of mind were imperative for visions.
However, it's only now that the green herb, finally being legalized, has been leading more people to rediscovering it's beneficial uses as a mind-enhancer, focuser, and relaxer. Its ability to induce a psychedelic mindset has always been known about, but it can be used to settle the brain into a higher place of rest, one in which we become at peace with our thoughts and find ways of letting negative energy go.

Calm Racing Thoughts
Skywalker – A great deal of us deal with stress coming in at us from all angles. Society has taught us to be self-sufficient and independent, but lacks the proper tools in teaching how to become so. This in turn causes us to feel like the weight of the world is bearing down on our shoulders. The indica strain Skywalker will calm our mind, slow our thoughts, giving us the ability to recognize what we're stressing over so we can gently release it during a meditation.
Focus the Mind
King's Bread– Sometimes, our thoughts can seem scattered all over the place, leaving feelings of anxiety in their wake. The sativa King's Bread helps us to focus if we're attempting to meditate on a certain idea or bring a certain sensation such as peace into being. Guided meditations are a great choice if using King's Bread in discovering more about your inner being.
Ground Yourself
Mars OG – When we feel lost, it can be hard to place where this sense of uncertainty first arose and why it did. We turn to meditation to listen for answer, but often are bombarded by the questions of the mind. Mars OG can help in grounding us; providing an altered state of mind that allows us to feel safe in our surroundings & our own body as we release negative energy to find a better sense of our true self.
Find Tranquility
Big Buddha Cheese – Lightheartedness can often be a feeling we're in search for, but unable to adapt regularly into our lives. How to be lighthearted in a world full of so much negativity? Big Buddha Cheese can help in allowing positive thoughts to bubble up in the brain, forming happy introspection, and allowing us to better appreciate the beauty of the world so we can find the peace resting in our hearts.
Enter a Trance
Hindu Kush – If you prefer having a more hypnotic-like experience through your meditation, Hindu Kush will provide it. It's a strain leaning on the psychedelic experience, pushing you into an altered state of mind perfect for closing your eyes and embarking on a meaningful vision.

Align Your Energy Centers
Platinum Granddaddy Purple – After consuming this premium strain, a sense of euphoria will instantly cleanse your mind and body, preparing you for either a still or action meditation. You'll feel dreamy, but still have the ability to perform yoga or the like while easing into a better mindset where you'll find serenity. It's a good strain if working on aligning your energy centers (chakras).
Change Your Perspective
Game Changer – This strain got its name from its uses as a medicine, often changing the consumer's state of being (either from epilepsy or other health ailment) so that they can better live life. For someone seeking to change their mind on a problem or the like, it can put the mind where it needs to be in order for us to change perspective of a negative situation in a positive manner.