in
Travel
I Tried WiFi OG: Now I'm Never Leaving Vegas
Or at least, I wish I didn't have to.
Posted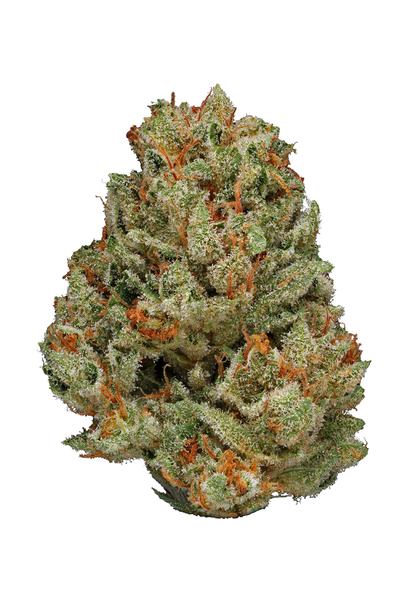 Alas, reality beckons to me, but if I had the choice to stay in Vegas with a hotel room full of WiFi OG (aka White Fire OG), you can rest assured I wouldn't leave until every bud had been reduced to ash. It's a strain worth trying in Las Vegas, because it'll help you forget about the rigors of life as its soothing & psychoactive effects mellow you out.

No Social Intimidation or Anxiety
I grew up in a small town on the plains of Colorado. Going to Denver was a huge hassle, being an hour drive and full of people we didn't want to deal with. As you can imagine, a city like Las Vegas can be somewhat intimidating – the differing crowds a true spectacle that might induce anxiety. WiFi OG relaxes me, keeping my thoughts focused on the people I'm with and the experience I'm wanting to have rather than frivolously worrying/allowing anxiety to consume my thoughts.

Ready for Action
I wouldn't say that WiFi OG gives me energy, but I would say that it doesn't make me sleepy. You can stand at a table and be enthralled by the colors, numbers, and cards, or you can dance the night away at a club. No matter where I was inclined to go, I had no thoughts of skipping out. My natural yearning for adventure kept me moving without hesitation.

Day & Nighttime Use
Since it doesn't make me feel drowsy, and my thoughts are pretty clear and functional while consuming this strain, it makes it perfect for both nighttime and daytime use. The body and mind simply relax, placing you in the mental state you need to be in order to forget negativity and focus on the experience.

Enhanced Entertainment
Some strains have you zone in to entertainment, like movies or video games. Wifi OG has a similar effect, meaning it can make Las Vegas seemingly more entrancing. Lights and free shows will wow you, and you'll find entertainment in more places than you could have if sober (i.e. you and your travel buddy might laugh at someone engaging in cosplay & take pics with them rather than ignoring/walking past them).
Discover More: 20 Fun Pictures & Selfies to Take While in Las Vegas

Cross-Fade Ready
As in, you can drink while consuming this strain without becoming too hazy or out-of-touch with reality. Granted, I'm good at monitoring my own liquor intake, so be sure you don't drink too much, otherwise you'll just get drunk and have a hangover. Weed won't save you in that respect.
Discover More: These Bartenders are Made of Metal
Experience the Soothing High
Soothing as in, you take a break from life. Negative thoughts are all but memories, anxieties dissipate, tension in the muscles from stress is alleviated, and it's an all-around mellow but happy high.
It takes many failed attempts to find the perfect strain for your perfect experience. Wifi OG ended up being a fav for a Las Vegas experience because of its balanced effects; its ability to relax the mind and body into a social and adventurous mood that keeps negativity away.
Comments