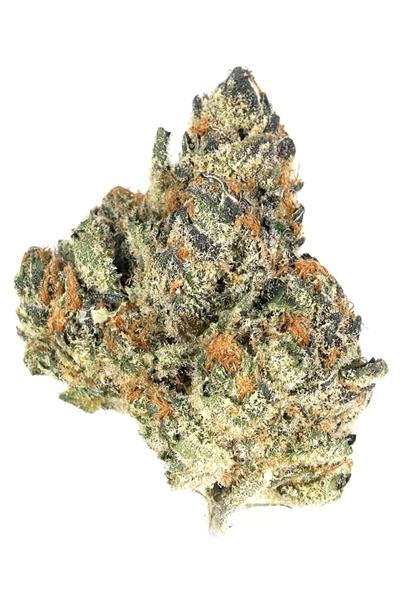 ---
Taste & Smell
Effects
Pairs Well With
About this Hybrid Strain
The unique indica dominant cannabis strain named Orange Cookies was bred almost exclusively for flavor and aroma. This strain comes from the breeders at Franchise Genetics and is cross between Orange Juice and GSC.
Upon opening a package of this strain, its buds smell like tangy citrus fruits, and the smoke tastes like sweet orange cookies, just as its name would imply. In appearance, its buds are covered in resinous trichomes and have fiery orange pistils that stand out against its light green colors.
Lab results show Orange Cookies can test as high as 24% THC in some batches so take heed. After the smoke settles, the cerebral experience is purportedly very similar to that of Platinum GSC or GSC. Consumers say it's an uplifting high that stimulates creative thoughts, induces euphoria, and adds a sense of contentment with full relaxation. Some users claim that if you're suffering from daily stress or lack of focus, you may find relief when consuming this strain. Reviewers report that common side effects include red eyes, cottonmouth, and potential headaches, so keep your consumption at your tolerance level without overdoing it.
Lab Data
Cannabinoid Lab Data

| Cannabinoid | Amount |
| --- | --- |
| THC: | 18.3% |
| Δ9-THC: | 1.2% |
| CBN: | <0.1% |
| THC-A: | 19.6% |
| CBG: | 0.1% |
| CBG-A: | 0.7% |
Terpene Lab Data

| Terpene | Amount |
| --- | --- |
| Terpinolene: | 0.2% |
| Beta Caryophyllene: | 0.1% |
| Beta Myrcene: | 0.1% |
| Linalool: | <0.01% |
---
Genetic Lineage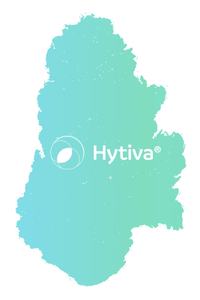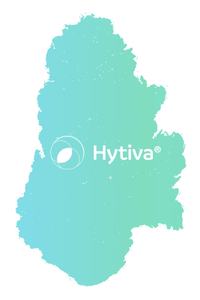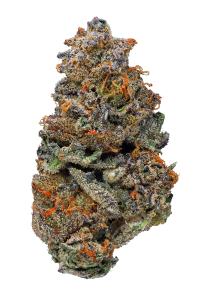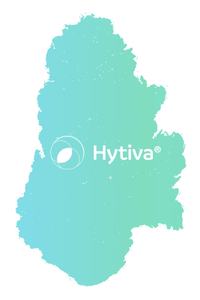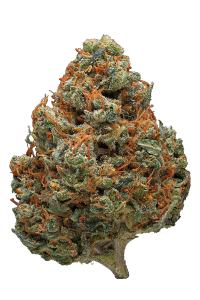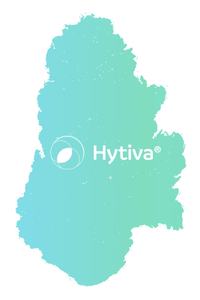 ---
Frequently Asked Questions About Orange Cookies
What is Orange Cookies?

Orange Cookies is a flavorful and aromatic cannabis strain known for its citrusy scent and sweet flavor profile.


Where does Orange Cookies come from?

Orange Cookies is a hybrid strain that is believed to be a cross between the Girl Scout Cookies (GSC) and Orange Juice.


What does Orange Cookies smell like?

As the name suggests, Orange Cookies typically has a strong citrus aroma, reminiscent of fresh oranges. It exudes a sweet and tangy fragrance.


What does Orange Cookies taste like?

Orange Cookies flavor is often described as a combination of sweet citrus, with notes of orange zest and a hint of vanilla. It offers a smooth and enjoyable taste experience.


What color does Orange Cookies have?

Orange Cookies' buds typically come in shades of light to dark green, with burnt orange pistils scattered throughout. The flowers are sharp and covered in white trichomes which makes them sticky.


What effects does Orange Cookies have?

Orange Cookies is known for its cerebral stimulation with physical relaxation. Many describe an experience that makes them happy with a clear mental state. They say this state can aid in creative endeavors and social activities. In the body they note a calming body high.


Is Orange Cookies an Indica, Sativa, or Hybrid?

Orange Cookies is an indica-dominant hybrid strain.

---