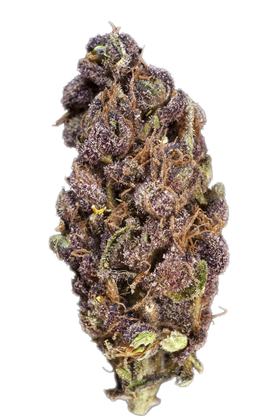 ---
Taste & Smell
Effects
Pairs Well With
About this Hybrid Strain
Black Poison is the result of crossing the potent strains Black Durban with Black Forrest. It's easily recognizable because of its beautiful buds that are covered in violet calyxes and honey-tinted pistils. Its scent strongly resembles wild flowers and pine mixed with damp earth.
THC levels average on the higher side above 20%. Consumers have said they've enjoyed Black Poison's sativa-leaning genetics as they've noticed it's added focus during physical activity or broke creative blockages for the artistic. Because of this, fans of Black Poison like to engage in activities that either stimulate the mind or body.
Some have said this strain creates a long-lasting high that motivates and feels euphoric. Others like how this strain has relieved symptoms of depression, anxiety, and other mood-disorders.
---
Genetic Lineage
---
Frequently Asked Questions About Black Poison
What is Black Poison?

Black Poison is a sativa-dominant hybrid that has an ancient lineage root to Durban Poison and the Jungles of Vietnam.

Where does Black Poison come from?

Black Poison is a cross of Black Durban and Black Forrest

What does Black Poison smell like?

Black Poison has a sweet and floral smell. It has undertones of spice mixed with the smell of jungle after a fresh rain.

What Black Poison taste like?

Black Poison has a sweet and floral taste. It has a smooth and rich flavor that finishes with a very subtle spice and musk.

What color does Black Poison have?

Black Poison is an exotic and unique strain that has buds that are purple with green highlights instead of the usual way around. It has long dark orange pistils and snow-white trichomes which make it an incredibly beautiful strain.

What effects does Black Poison have?

Consumers of Black Poison have stated that it really embodies the effects of a Sativa strain and is a great representative of the Sativa family. They've stated it delivers an immediate rush of energy and uplifts their mood. It energizes their creative mind while also allowing them to focus make it a great strain for the day.

Is Black Poison an Indica, Sativa or Hybrid?

Black Poison is a sativa-dominant hybrid
---