Las Vegas ReLeaf
2244 Paradise Rd., Las Vegas, NV 89104
Closed at 12:05am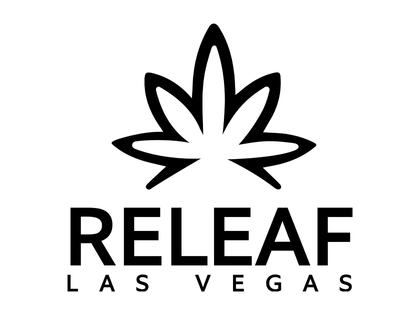 ---
Info
Social
Hours
Sunday

8:00am

-

12:00am

Monday

8:00am

-

12:00am

Tuesday

8:00am

-

12:00am

Wednesday

8:00am

-

12:00am

Thursday

12:00am

-

12:05am

Friday

8:00am

-

12:00am

Saturday

8:00am

-

12:00am
About Las Vegas ReLeaf
Las Vegas ReLeaf is a legally approved medical marijuana dispensary in the city of Las Vegas, NV. We provide a convenient way for medical marijuana patients to receive their MMJ medication legally and affordably. Patients can visit us in the marijuana dispensary or order online from our marijuana website and get their MMJ medication delivered to their door. Las Vegas ReLeaf is dedicated to helping medical cannabis patients get the medicine and "releaf" they need while providing them with the respect and care they deserve in a world class Las Vegas cannabis dispensary.
At Las Vegas ReLeaf's MMJ dispensary, we work hard to make every medical marijuana patient feel comfortable and cared for, ensuring that each patient gets the right type of MMJ medicine for their symptoms and conditions. Our dispensary has a variety of dry leaf strains, concentrates and edibles for our MMJ patients to choose from. Our MMJ dispensary staff is friendly, informative and compassionate. We've created a medical marijuana dispensary with an atmosphere that ensures all our medical cannabis patients receive quality cannabis treatment that is right for their condition.
Las Vegas ReLeaf's passion is for our patients and our product at our premier Las Vegas dispensary. The patients are our first priority. We work hard to make sure every one of our patients receive the quality product they need for proper treatment and "releaf" from our MMJ dispensary. We believe in the power of medical marijuana as an effective alternative treatment for those afflicted with terrible chronic conditions and ailments. Simply put, we believe in our Nevada medical marijuana dispensary and product and its ability to improve lives.