Rumor: NY-NY Roller Coaster to become Virtual Reality Ride
Will you ride the upgraded coaster Hytened?
Posted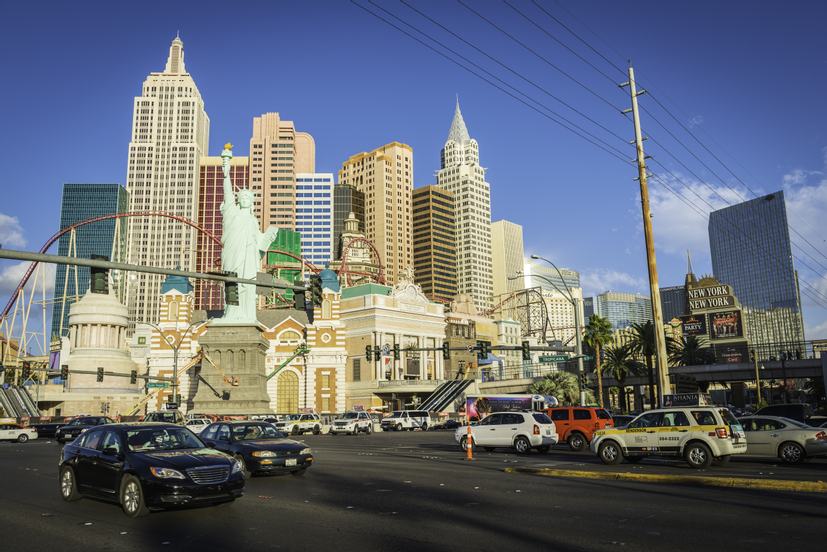 Imagine soaring over a city, being attacked by demons and monsters, feeling weightlessness while nearly plummeting to your death only to slingshot back into the sky.
Or perhaps soar through space, experiencing intergalactic travel and stellar graphics that bring awe and open your imagination.
Visuals like these accompanied with the movement of a roller coaster are real, and you can experience them too if you happen upon a VR coaster at an amusement park. With such types of 'futuristic' entertainment taking a leap into public interest, you can bet VR will be the hottest trend soon hitting Las Vegas.

MGM Grand the First to Open Free-Roaming in Vegas
MGM Grand has successfully opened their virtual reality free-roaming arena, an experience truly all its own. It's "futuristic" entertainment, involving head gear, a computerized backpack, and a gun that you shoot in your virtual world. Battle zombies, robots, or solve puzzles in three unique games offered at the arena, all while walking around and participating with other players you see in your virtual world.
Learn More: Experience Virtual Reality Free-Roaming in Las Vegas While Hytened

Rumor Has It
Now, there's a slight buzz going around that suggests the New York-New York Big Apple roller coaster might be upgraded in the near future to incorporate virtual reality. If you think about it, this would be a great and profitable business move as it will encourage both newcomers and those that've already ridden the coaster to ride it again. Prices can be hiked up by $10 or more, and there will definitely be those that want to ride it again because of the unique & exulting experience.
Currently, only about 20 roller coasters in the U.S. possess virtual reality linked to their ride. It's a fairly new concept, as the first ones opened in 2015. They've all been quite successful, pulling in crowds of people that want to try something new – both children and adults alike. If something involving entertainment is successful and brings in profits, you know someone in Las Vegas is going to want to dig their hands into the cash bin.

Virtual Reality Trending
Not only has the MGM Grand opened their 2,000 square foot virtual reality arena, but the the Alto Bar at Caesars Palace now has a virtual reality lounge, and there's a virtual reality kiosk at Harmon Corner. If you happen upon the Linq promenade, you'll also find a Virtual Reality Adventures spot. Entertainment in Las Vegas is finally undergoing an upgrade. I wonder if there will be virtual reality poker or the like where you can create your own avatar? Perhaps even a Virtual Reality Theme Park?

Try Virtual Reality Hytened
This is a no-brainer. If you happen to visit Vegas and wish to experience virtual reality yourself, try it sober first. But try it again, along with your favorite strain you've discovered in Sin City, and feel the difference heightened senses can make. Chances are, it'll blow your mind into a new dimension.
Discover More: Light Up for These 5 Extreme Attractions: Vegas Adrenaline Rushes