in
Culture
When it Comes to Cannabis Prerolls, Size may be an Issue
Researchers discover how particle size affects the smoking experience.
Posted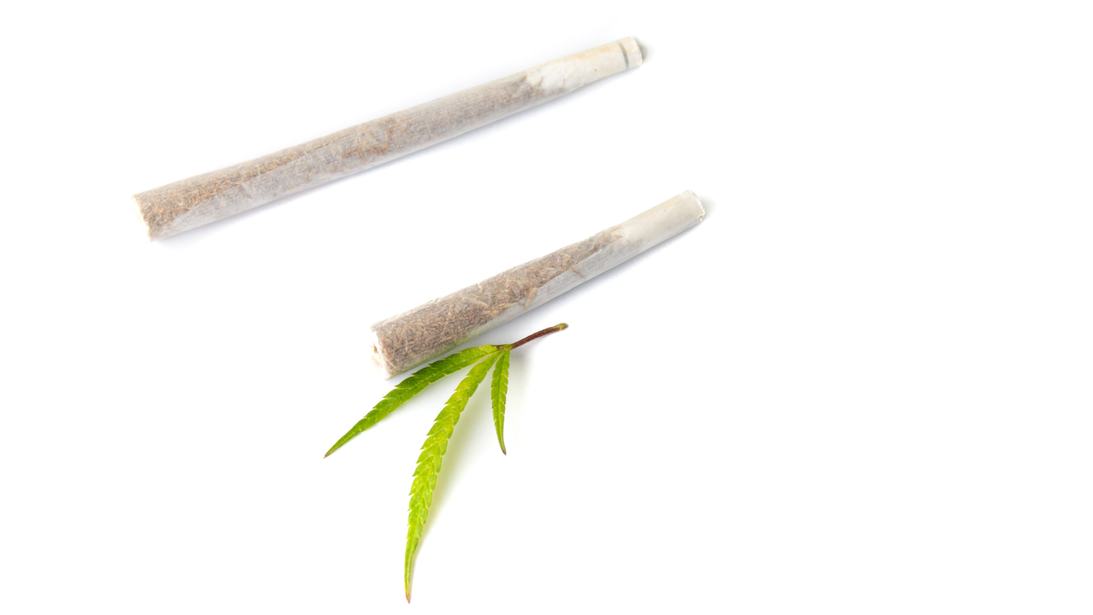 The humble joint may have been with us for generations, but despite all the experience you or your friends may have in making them, there's a lot that we don't know about getting the optimal smoking experience from them. Thankfully, there's researchers like Markus Roggen and his team at Delix Laboratories in British Columbia that are finding out surprising things about what they like to call "joint architecture." In particular, they examine the ways in which the minute particle sizes of ground-up cannabis can affect a smoking experience. A previous experiment of theirs focused on how particles of different sizes can combine within a joint to make the smoking experience of a joint far less harsh for consumers. For their latest paper, which was premiered at the Cannabis Chemistry Conference and Exhibition in Vancouver, they looked into the amounts of THC and CBD inhaled in a given joint. And as it turns out, the smaller the particle, the better.
For this experiment, Roggen's team ground up cannabis flower into particles of one, three and five millimeters in diameter, putting them into various cone-shaped joints. Instead of handing off the puffing to actual humans, they affixed them to the nozzle of a machine called the Cambustion Smoke Cycle Simulator. The smoke would pass through filters that would be analyzed through a process called high performance liquid chromatography, which measured THC and CBD concentrations in the smoke per puff at the beginning, middle and end of each joint.
For terpene fans, Roggen's researchers found that a greater concentration of these compounds at the beginning of the joint. However, concentrations of THC were highest at the end of the joint for all but the three-mm particles. Pointing out that consistent heat is crucial for getting the most cannabinoids out of a joint, Roggen's paper and presentation acknowledged that one-mm particles present more surface area to any flame, leading to greater efficiency. However, five-mm particles means that the joint burned for longer, and ultimately, the five-mm particle size delivered more overall THC than the one or three-mm joints (16-19 mg vs. 28 mg). The smaller particle sizes also took fewer puffs to finish.
Perhaps the most surprising and most mysterious finding came with their analysis of CBD-dominant joints. The amount of CBD delivered to the end user was far greater than it was for THC in all the joints. The lowest concentration of CBD clearly beats out the highest concentration of THC for all the joints. As to why, the paper doesn't give any explanation, except that it's tantalizing grounds for future research.
While the concept of "joint architecture" might seem alien to most outside of the industry, the competition prevalent in the field means that winning out means refining your product well past what the stoners of old were able to pull off by themselves. According to Roggen's team, this means creating precision within the preroll industry, similar to what edibles manufacturers give their consumers. This may take some time to dial in — Roggen's team did find dosing variability between various types of flowers, suggesting that an optimal preroll dosing may be more complex than just mere particle size, so time will tell. However, whoever solves this riddle will win the fight not only against their legal competition, but their illegal ones as well. Either way, it won't be your grandfather's joint.
Comments