in
Travel
The 9 Best Activities to try while High in Las Vegas
If you're looking for fun while consuming cannabis in Sin City, you've come to the right place.
Posted
Being based in the infamous city itself, we're asked repeatedly about the best things to do in Las Vegas while consuming cannabis. Not wanting to disappoint our fantastic customers and those who are merely curious, we've put together a list of some fun things to do in Las Vegas with the assistance of the plant. Then we broke them down into three categories: The Fun, The Relaxing, The Thrilling.
The Fun
See a show or attend a special event. There's a plethora to choose from - live music, comedy, dance, magic, dinner... then the special events like cannabis expos... Who wouldn't want to see one of their favorite performers live? Omnia at Caesar's Palace, XS at the Wynn, Marquee at Cosmopolitan, Surrender at the Encore... picking and choosing a venue to party to your heart's content while seeing a live music performance can be part of the fun and influence your experience. Live theater is a must when in Vegas - you'll find Broadway quality shows and beyond in Sin City. We like seeing the Blue Man Group at Luxor... you'll be convinced it was written by someone who was high. Cirque du Soleil is also a must - leaving you jaw-dropped as an explosion of colors and lights tickle your senses and the performers complete amazing feats.
Shop at the Miracle Mile Shops. They're at Planet Hollywood in the heart of the Strip. You'll love the area that looks like a Moroccan bazaar with a pained a sky-blue ceiling. If you engage in "shopping therapy", then try some cannabis and see how much better the experience can become.
Eat at a buffet. How could you not when you're in Las Vegas? Some of the best hotels have them - they're basically all over the place. Find one that suits your personal taste of environment and dig in. It's incredibly satisfying after smoking cannabis that arouses hunger. Get them munchies beat!
The Relaxing
Walk the walkway between the Venetian and Aria. This is a great opportunity to allow your mind to take a break, enjoy the scenery, and get in your fitbit steps for the day. Walking in the area might spark your curiosity or inspiration, as the hotels themselves are works of art and many have art displayed on their walls. While the lighting and river scene are spectacular and most recognized in the Venetian, be sure to check out the art there too - it's often overlooked. And the people! People-watching is incredibly satisfying as there's lines consisting of nightly clubbers jockeying for entrance into the hottest EDM clubs in the country. You'll see shimmering lights in the Bellagio that course through its entire atrium, and the the Cosmopolitan is a hotel worth walking through. Then you can ride a gondola through the Venetian hotel... What more could you ask for?
Enjoy a spin or two on the High Roller. It's the world's largest ferris wheel, seating up to 40 people in each of its cabins, and offering drinks while you take in the view. This might be good for taking an edible a half hour beforehand, then pacing yourself with drinks during the ride. You could fall into some fascinating conversations with those around you, or you could zone out with the magnificent views.
Chill out at a pool or spa. If you're a big fan of using cannabis that relaxes the body (usually indicas and some hybrids) and are looking to unleash a more meditative and relaxing side of yourself while in Sin City, then hanging out near the water or underneath the hands of a masseuse (or masseur ;)) will put you exactly where you want to be. Try a facial, or a mani-pedi, or a seaweed bath, or a clay bath, or... I could go on and on.
The Thrilling
Ride the Big Shot. - This is what can only be described as an astronaut seat mounted on a high spire built on top of a platform that's built on top of the 1,149 foot Stratosphere Hotel tower... It's the second tallest building on the northern continent, second only to the CN tower in Toronto. It launches you vertically into the Las Vegas sky, generating a 4G force. Day or night this ride delivers thrills. And when you're high, the effect is beyond magnified. During a dark desert night with a sky sprayed in a mural of stars, being launched straight up into the abyss is a memorable feeling you'll relish forever. The thought of it might send your heart racing!
Zipline through downtown Las Vegas. It's called "Slotzilla Zipline & Zoomline". This fantastic ride has you 77 feet up in the air as you fly through Fremont Street and downtown, either superman-style or in a sitting position - take your pick. You catch a bird's-eye view of the colorful casinos and immense crowds of people. Surely, being high during a ride like this will make it so much more exciting.
Gamble! You know you want to try it, at least once, just to see if you're better or worse at it. Why not try your favorite strain then hit the tables? It's worth a shot - some people like it simply because it helps them stay a bit more conservative with their bets, allowing their money to last through the night (unlike alcohol which clouds judgement and gives you a bit too much confidence while gambling). (See our article: Consuming Cannabis Before Gambling: Pros & Cons)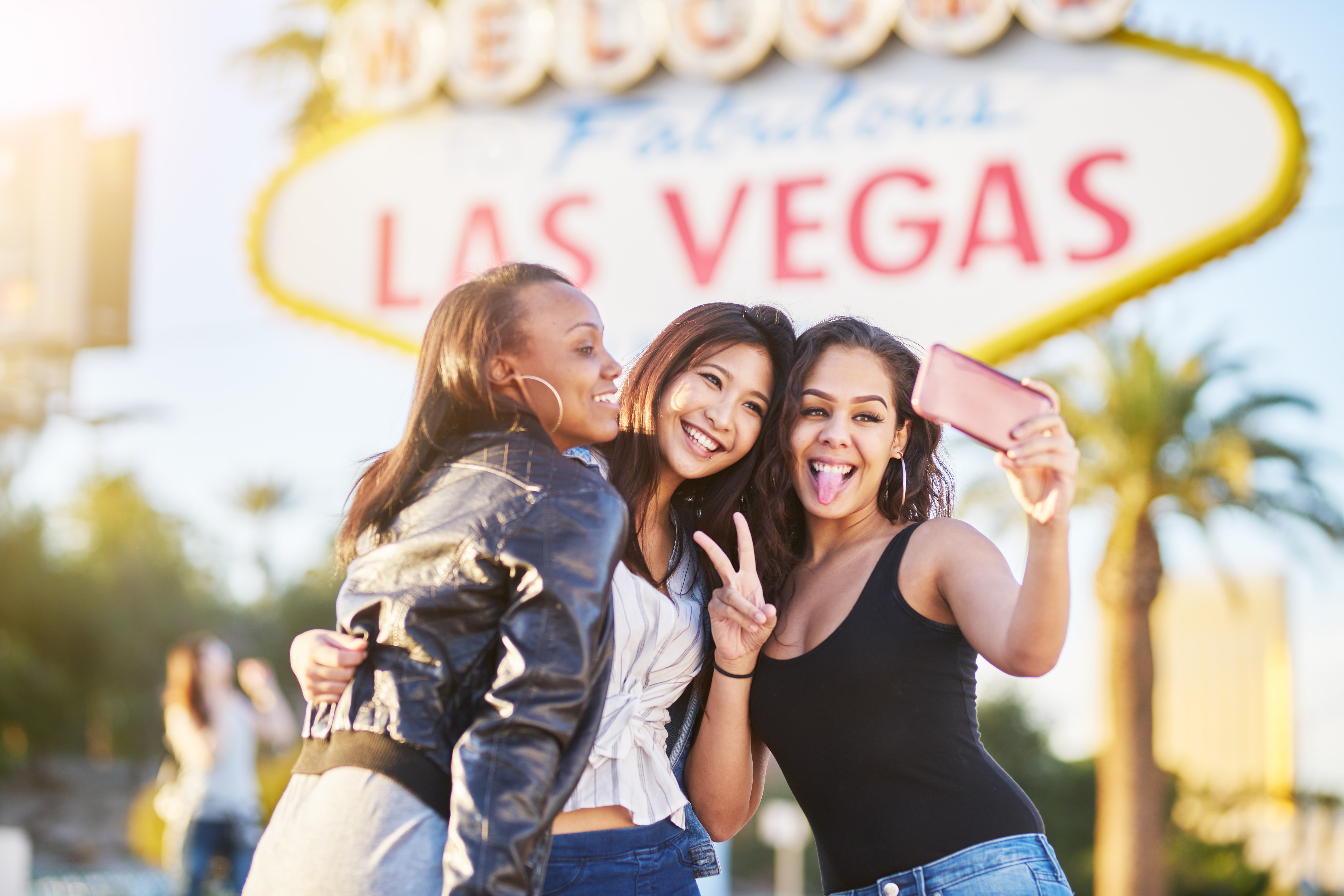 Have you ever visited Las Vegas and tried cannabis? What did you like doing high while in Sin City? What did you not like? Share your experience in the comments below!
Comments