This Historical Orgy is About to Happen in Las Vegas
And participants will have legal access to sex-enhancing cannabis products.
Posted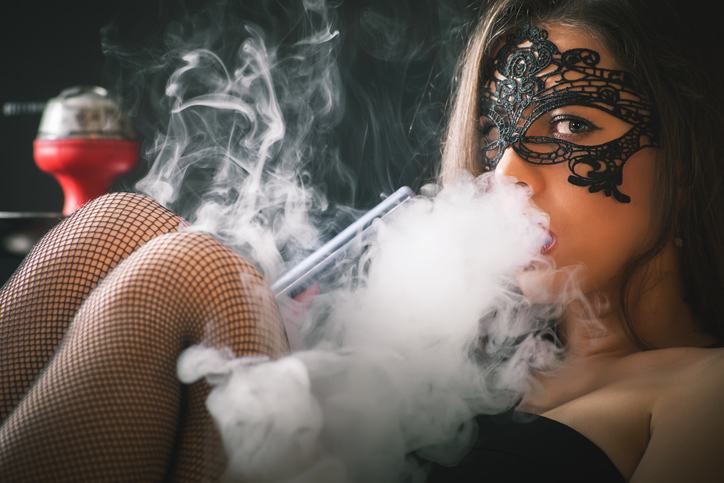 If you didn't know it, the current record for world's largest (documented) orgy was held in 2006 in Tokyo, Japan. 250 couples attended, meaning 500 people got it on in front of each other in an immense warehouse complete with a filming crew.
Menage Life, an organization for sex enthusiasts, plans to outdo Japan's record right here in Las Vegas by having 500 couples attend their orgasmic event. However this time around, it will be in an intimate environment with masks provided to ensure everyone has the opportunity to keep their identity safe. In fact, it's encouraged that participants wear a mask to contribute to the theme of an erotic masquerade (Eyes Wide Shut). Being one of the kinkiest events of the year... Of history... Participants can dress however they want, bring their own masks, and bring whatever toys and supplies they'd like. The only catch is that everyone attending must have a partner or be in a group.

Discover More: Experience Transcendent Sex with your Partner Using Cannabis

The space will be a safe one. Every attendee must have a photo ID and sign a waiver that states they'll follow the established consent policy. This means that no means no and there will be security officers to boot anyone not following this rule. Condoms, lube, hand towels, and hand sanitizer will be provided at the event along with the guarantee that all the comfy play furniture will be clean.

Discover More: Heightening Pleasure Using THC & CBD Infused Lubricants
The event will take place on June 2, 2018 from 4-6pm at the Sin City 8 (Embassy Suites - a topless resort). If you'd like to be a part of this historical event with your partner, you can reserve a spot here.


Discover More: Sex was Different After Smoking Grand Daddy Purple