in
Sex
Sex was Different After Smoking Grand Daddy Purple
Want to make love? Pack a bowl first.
Posted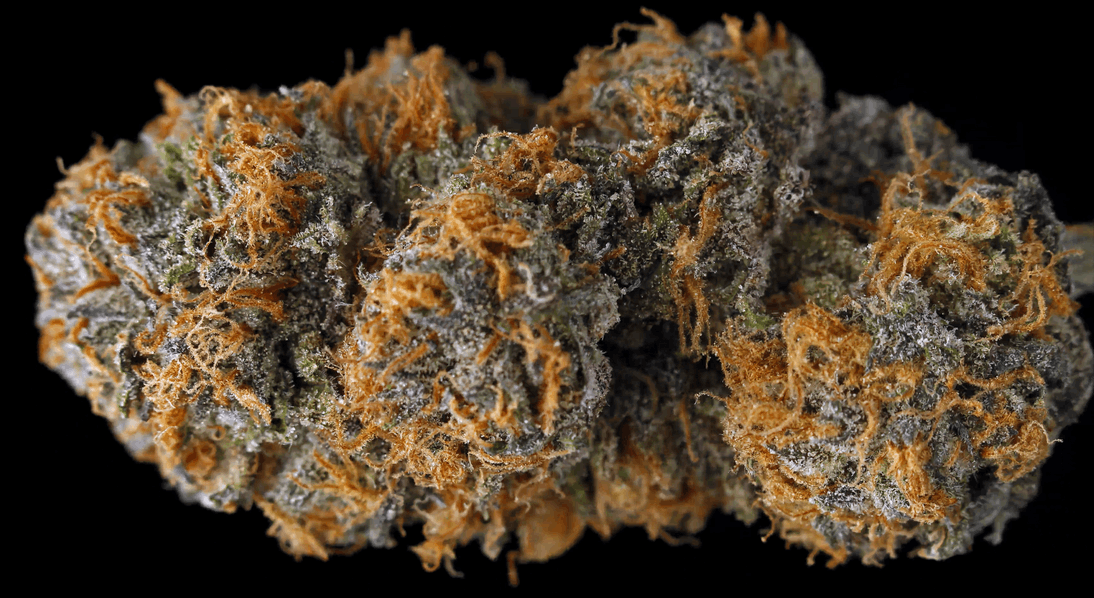 When the body's senses are relaxed and enhanced, you can begin to feel your surroundings with far more precision; a sixth sense of perfectly placing its pieces together. When I smoke Grand Daddy Purple, I slip into a state of body buzzing bliss that makes me want to run my fingertips over everything. Thoughts float without a care in the world, and a bed sounds super comfy. That's when I found out it's far better with someone else in it.



It was a strain I had never tried, but knew it was an indica so I was ready to kick back and enjoy the ride until bedtime. I was surprised to find Grand Daddy Purple's effects so intense. Needless to say, you know what happens next. Discover More: Experience Transcendent Sex with Your Partner Using Cannabis
I felt our energies melt into each other.
As if our heat was one; sweat was one, bodies were one… you get the idea. It was hard to tell where our bodies separated, we were moving in perfect sync with one another.
Kisses are slower & more meaningful.
The strain made even my lips tingle with sensation. Words can't really describe these types of kisses – they're expressed from something within.
Time slowed, every moment invigorating.
It made the passion from both sides seep out. This wasn't a quickie or anything rough - this experience was meant to be savored, every movement and moan a vital note in the symphony.
I was better connected to my breathe.
Which not only helped to increase my stamina, but we both were breathing deeper and turning each other on further psychologically.
All thoughts were on the moment.
Speaking of psychology, this was one of my favorite effects. Nothing else existed except us and the moment and the sensations. Life beyond the four posts of the bed was non-existent. That was, until...
We were inclined to play with food.
Clearly the munchies have control. It was the perfect opportunity to try whip cream, chocolate syrup, and strawberries in our foreplay. The mood transitioned perfectly from passionate to playful. Who knew strawberries could fit into so many places.
Playful gets kinky.
The dreamy haze of Grand Daddy Purple releases a bit of imagination, so expect a bit of arousing talk to form. Or other fun things...


The peak was seemingly longer.
Not only this, but we reached it at the same pace, at the same time. A bit of proof we were connecting closely to one another's vibes. Wowie.
There was a good cuddle session that lasted probably two minutes before the both of us passed out. Grand Daddy Purple is known to help treat insomnia, so we attempted not to consume too much to ensure our performance wasn't hindered. But once we were done, sleep summoned us both.
Waking up the next morning was revitalizing, the both of us having an obvious bounce in our step. I encourage couples to try some of their favorite strains together specifically for a night full of pleasure.
Comments