in
Events
Top Cannabis Wedding Trends of 2020: Ideas & Inspiration
Ways to incorporate cannabis at your wedding, whether it's 4/20 themed or more subtle...
Posted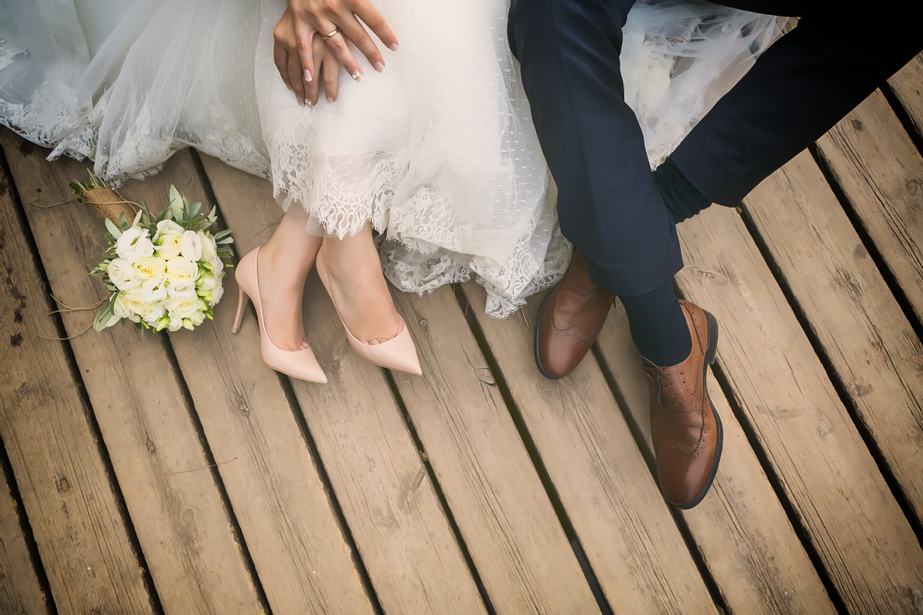 Cannabis is gaining popularity amidst the matrimony scene in states that have legalized the plant, for both locals as well as brides and grooms hosting destination weddings. If you're considering providing guests an array of tasty cannabis options on your special day, take a look at these inspirational ideas to get your creativity lit.
Share a Unity Toke with your new Partner
​​Imagine taking your first hit of herb as newly-weds from a double-mouthed pipe or bong as part of your wedding ritual. There's something alluring about experiencing the first high as a married couple together - with the people you love surrounding you.
Similar to lighting a unity candle, the first toke together is emerging in cannabis culture for those that have come out of the cannabis closet. A trend like this can be extremely spiritual, depending on how you perceive your high with your new partner. Not to mention how much fun will go into choosing the right pipe/bong as well as strain!
​Serve Cannabis to Guests at a Bud Bar
​Similar to a bar serving alcohol, a bud bar can be the main feature at a wedding or sit somewhere off to the side discreetly, depending on how the couple wants to display it. Either way, the bride and groom can choose which strains or edibles to feature based on their own unique tastes.
Some couples provide their guests mini joints elegantly stored in glass containers. Others prefer featuring beautiful glass bongs, pipes, or even hookahs for guests to use while providing appropriate sanitizing wipes for the mouth pieces. Still, others provide vaporizers or prefer smoking shatter/wax instead of flower. And let's not forget about the edibles! (Read On: How to Set Up a Successful Cannabis Bar)
Give Cannabis to Guests as Party Favors
​For couples that throw adult-only weddings, the traditional candy party favors can instead be "special" (infused) with a variety of cannabis edibles and candies to choose from. Your wedding favors can range from infused candied almonds, lollipops, beverages, brownies, and a vast array of other snacks - both sweet and salty.
In legalized states, you'll find cannabis caterers out there ready to serve you. But party favors don't always have to be food/candy. You can instead give out cannabis seeds wrapped elegantly up and placed in a mini pot that matches the decor of the wedding. Or - you could give out mini sprouting pot plants guests can take home and continue growing themselves. Be considerate of those that come from out-of-state, it may not be legal for them to take a plant home.
​Create Bud Bouquets, Boutonnieres, Centerpieces and Decor
Imagine the flowers at your wedding - vivid or subtle in color? Big blooms or small, delicate blooms? Whatever your floral arrangements might be, ​There are a number of sprouting floral businesses that incorporate cannabis into their flower arrangements, including bouquets and men's boutonnieres. Either freshly cut cannabis flowers & leaves or dried colorful buds can be placed into any floral theme. (Read On: Smokable Bouquets, Boutonnieres, and Centerpieces)
Shoot Cannabis Photography
​Yes, even the photos at cannabis-friendly weddings can be different. Capturing smoke as is glides out of guests mouths & noses can be a difficult task for the wrong photographer. Ensure you hire one that excels at elegantly capturing smoke, can properly photograph glasswork, and hopefully enjoys the culture as much as the bride and groom! You don't want your memories captured by someone that opposes cannabis use.
Let's not forget a backdrop where guests take pictures with one another - it'll need some cannabis props or decor too! Luckily, cannabis photographers are on the rise...
​Help Guests get Home Safe with Proper Transportation
​Because the effects of cannabis while driving are still not entirely known and can vary from individual to individual, couples see the need to provide proper transportation for their guests to ensure they get home safe. Whether hiring a limo or two or even a party bus, you'll rest confident all your loved ones get home or to their hotel without a problem after the reception.
Let's Not Forget...
​Most cannabis-friendly weddings take place on private property since the vast majority of wedding venues don't yet allow the herb on their premises due to continuing government restrictions. However, there are venues beginning to pop up that support the legalization movement, and they can be found by simply searching for them via the internet. (Discover More: 5 Meaningful Wedding Rituals Using Cannabis)
Have you had a wedding with cannabis present? We're curious about your experience! Please share it with other Hytiva members in the comments below!
Comments