in
Sex
Some Arousing Cannabis Strains that will Spice up Your Love Life
Try one of these strains to spice things up.
Posted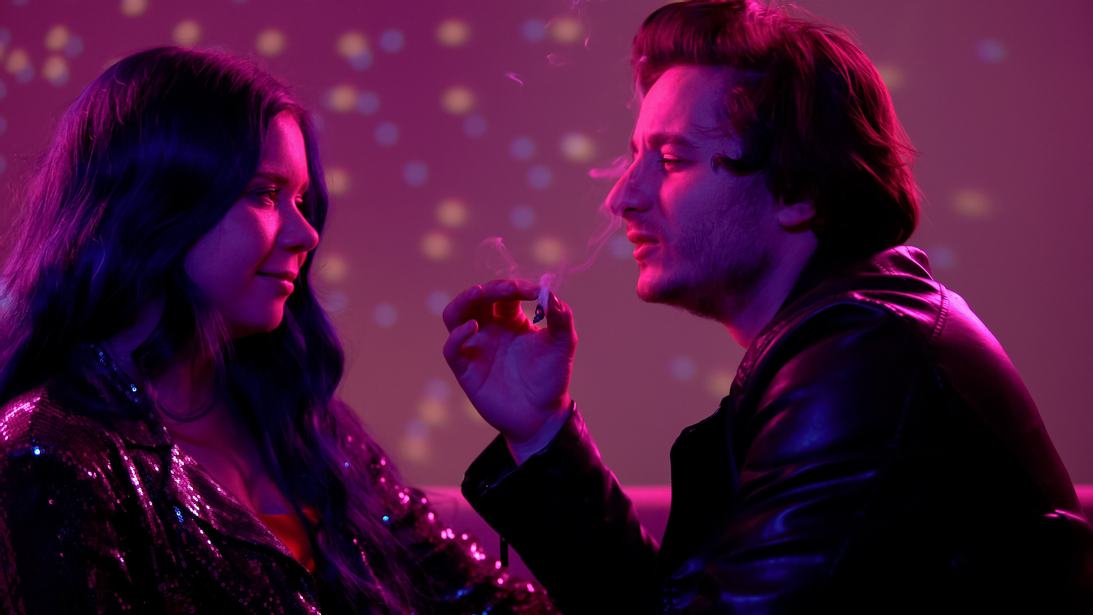 We don't have to tell you; for as long as anybody has been able to put a joint to their lips, cannabis has been used as a tasty interlude for carnal satisfaction, in many cases getting people riled up for a truly memorable time between the sheets. In fact, it's the sexual enhancements of cannabis that famously led cannabis activist Jack Herer towards a life devoted to its advocacy. And as cannabis continues to spread throughout the country businesses continue to innovate and market new products that can get people in the mood.
Dating as far back as ancient times, the association between cannabis and sexual arousal has been documented. In ancient India, for instance, Vedic texts dating from 800 BCE refer to its arousing qualities; the Atharva Veda refers to cannabis as one of the earth's five sacred plants in part for this reason Similarly, traditional African and Chinese medicine also recorded the use of cannabis to enhance sexual experiences and treat various sexual disorders.
Following in the footsteps of these traditions, some cannabis brands have pursued their own spin on the age-old aphrodisiac. The cannabis brand 1906 currently makes "Love Beans for Arousal," a tin of 20 cannabis chocolates with 5 mg of THC/5 mg of CBD alongside herbal mixture of damiana, ashwaganda, muira puama and catuaba extracts. Its effects, 1906 promises, "works consistently well on all genders." And of course, there's the long-standing cannabis brand FORIA, which has been selling CBD-infused herbal tinctures for sexual satisfaction since 2014.
So what's the reason for the arousal? Well, as anyone who's ever tried cannabis can attest, the plant can increase tactile sensations and make physical touch more pleasurable. Some people have reported that using cannabis prior to sexual activity heightens their senses, making touch and other sensory experiences more intense and enjoyable. Dr. Leah Millheiser of Stanford Medicine also reported to Yahoo Life a fact that's been known for decades about cannabis: "Cannabis can increase blood flow to the genitals, resulting in increased lubrication, sensation and enhanced orgasmic intensity."
While there's no shortage of strains that could conceivably do the trick if you're looking to be aroused, there's a few within our strain library that stand out. So next time you're out at the dispensary, any one of these strains could possibly send you off on a new path in your life, just like Jack:
Sour Dream: Just like you would expect, this hybrid is a cross between Sour Diesel and Blue Dream. With a potency ranging up to 17%, It's known for producing a euphoric and energizing effect, which can be ideal for spicing up your sex life. The mental clarity coupled with heightened senses could contribute to more engaging and intimate experiences.
Atomic Northern Lights: This indica-dominant strain and three-time Cannabis Cup winner brings forth waves of relaxation, which can help in relieving any residual tension of the day standing in the way of you and the pleasure you seek. Atomic Northern Lights has a soothing effect which can be particularly beneficial for those who are anxious or stressed, as it helps in easing the mind and increasing sensitivity to touch. Best of all, it's helpful for sleep, so it's a great capper for a satisfying night.
Granddaddy Purple: As a true 21st century classic, the great Granddaddy is known for a pleasant body buzz that can induce real euphoria. With a THC level that has been measured up to 23% in some flowers, it can be slightly overpowering, but it can increase all sorts of appetites, including sexual.
Jillybean: This sativa-dominant strain is famous for inducing euphoria and a positive mindset. Its sweet scent and flavor only hint at the sorts of erotic scenarios it has inspired, particularly with the body high many feel powering them on.
Perhaps best of all, cannabis can work wonders with women who are seeking greater satisfaction in their sex lives. In our next article, we'll discuss some of these discoveries, and what they may mean for you and your partner.
Comments