First Las Vegas Dispensary Open 24/7 on the Strip
Now there's no need to worry about buying before shop closes.
Posted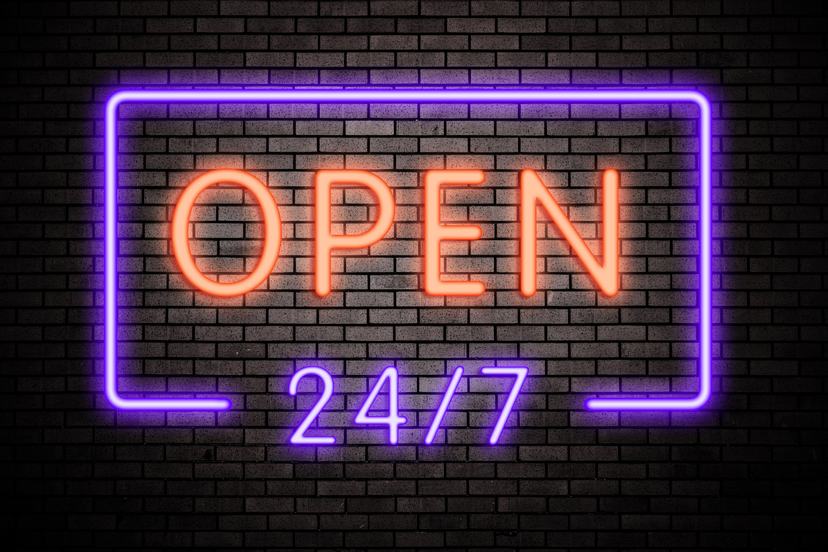 Imagine being able to walk into a dispensary at any hour of the day with the ability to buy your favorite strain in the middle of Las Vegas, even if it's 4AM in the morning. For a while, this wasn't even possible in Sin City. But now, beginning September 22 of 2017, no matter what time or what day it is there's at least one dispensary open selling cannabis to anyone 21+ on the strip.
That dispensary is Oasis Cannabis, located at 1800 Industrial Road, Suite 180, in Las Vegas near the Stratosphere Hotel and Casino.

A Shift in Hours To Reel in Business
While dispensaries outside the Las Vegas city limits may stay open 24/7, regulations within city boundaries once forced dispensaries to close between the hours of 3AM and 6AM. Oasis Cannabis heeded the law and stayed open except for those three wee hours of the morning, but at the end of September of 2017, the Las Vegas City Council voted in favor for Oasis to keep its doors open 24/7. However, there were still questions surrounding why a dispensary would need to be open at all hours on the strip, as City Councilwoman Lois Tarkanian remained skeptical over the change in policy.
"We have people lined up at our door at 6AM," CEO Ben Sillitoe of Oasis Cannabis commented to the Las Vegas Review-Journal, "And (we) are rushing people out at 3AM."
He also stressed that businesses open 24/7 surrounding his such as tattoo parlors and bars could bring in customers at all hours, and being closed between 3-6 would force potential customers to travel outside city limits to seek their products.
Learn More: 6 Travel Risks & Tips: Flying with Cannabis

No More Need to Worry & Rush
This means tourists and locals alike can buy cannabis whenever they want, without worrying about when the dispensary opens or rushing to beat closing hour. This makes it incredibly convenient to businesses surrounding Oasis – as customers are drawn into the green rush, they might see something else they want on the way or on their way out. It's a win-win situation for 24/7 businesses and the community & tourists alike.
Unfortunately, only Oasis is open 24/7 currently. We'll have to wait and see when and if other dispensaries follow in their footsteps on the strip of Las Vegas.
Discover More: 7 Rules Cannabis Connoisseurs Abide By