The Metal-Head's Spring Musical Event in Vegas: Las Rageous
Inhale some ganja before the music transcends you.
Posted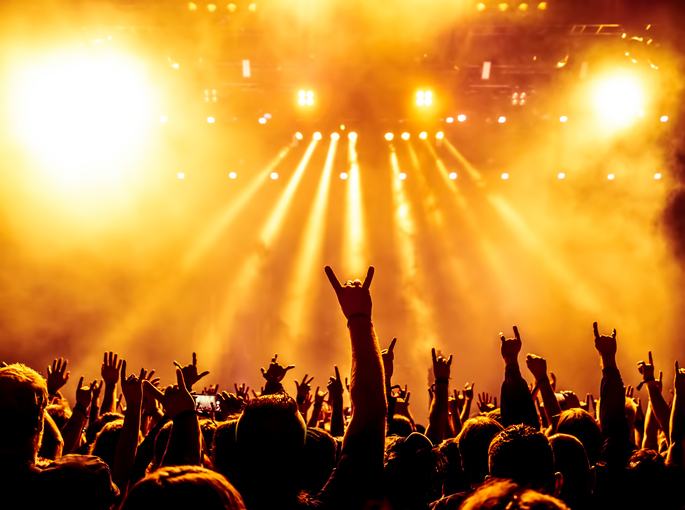 Kick off your spring with drums, bass, guitar, and voices that can enslave the masses. What better way to release the inconspicuous tension built up in your mind and body than by releasing it via head-banging and moshing? The Las Rageous two-day festival is a concert for metal-lovers of all kinds, providing a line-up of various artists that encompass all styles of the music genre.
To top off such a spectacle, it's the first year this event shall take place with recreational cannabis legalized in Las Vegas. Grab your vape pen and a new strain, it's time to get high and rock out.

Learn More: 5 Strains to Try For Improving Your Concert High
The Las Rageous festival occurs in Las Vegas in April, so check your calendar and date your vacation accordingly. This year, it's April 20th & 21st at the Downtown Las Vegas Events Center. Prices range from your normal 2-day ticket at $127 to VIP access at $366. This outdoor venue will have parking, drinks (bars), food trucks, stores, and VIP areas located throughout the venue.
2018's Las Rageous Line-Up
Five Finger Death Punch
A Perfect Circle
Judas Priest
In This Moment
Clutch
Ghost
Underoath
Saxon
Beartooth
Hollywood Undead
Pop Evil
Black Star Riders
New Years Day
Joyous Wolf
Vyces
Adelitas Way
Ded
Bad Wolves
Grab your tickets here: Las Rageous

Discover More: First Las Vegas Dispensary Open 24/7 on the Strip