in
Cooking
Try These Savory, Not Sweet, Cannabis Edibles
Infused candies are good once in a while, but sometimes we need savory alternatives to satisfy our cravings.
Posted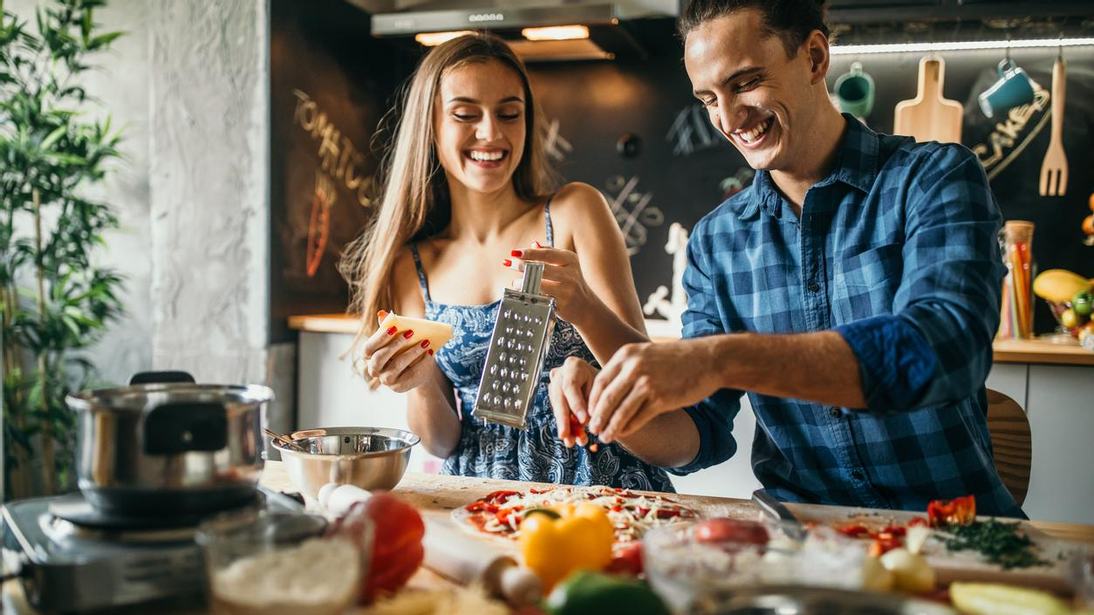 For those of us who prefer to eat cannabis instead of smoking or vaping, these days we have many options. When recreational cannabis was first legalized (and even to this day), popular edibles could be found in the form of the famous brownies, suckers, and other candies like gummies or lemon drops.
However, some people prefer healthier options. And some just don't have a sweet tooth.
Luckily, cannabis-infused ingredients for cooking are now being sold in dispensaries so we can make our own recipes. If you come across infused butter, coconut, canola or olive oil, flour, honey, milk, or even barbeque sauce, it may just be the perfect time to grab some and hit the kitchen with these savory cannabis-infused recipes!
*If you'd like to infuse your own ingredients, follow our links here for Butter, Milk, Honey, Flour, Canola Oil, Olive Oil, Coconut Oil, and even Barbeque Sauce.
Spicy CannaHoney Sriracha Wings
*Required infused ingredients: CannaHoney
While these wings are a bit sweet, they have more of a spicy zing to them! And let's just be honest – these spicy wings are nothing like candy. If you're in the mood to impress guests with an infused dinner, these wings will be gone lickety-split. See the detailed recipe here.
Barbeque Chicken Pizza
*Required infused ingredients: Infused Olive Oil, Infused Barbeque Sauce
This isn't your average pizza. It's got chicken covered in cannabis-infused sweet and tangy barbeque sauce, onions, and a generous covering of melted cheese nestled on top of a thick homemade crust that's perfect for satisfying the munchies. Whether you're sharing with friends or making it just for yourself, this recipe is sure to deliver. See the detailed recipe here.
Barbeque Tofu Sandwich
*Required infused ingredient: Infused Barbeque Sauce
For those that prefer healthy meatless fare packed with savory goodness, these barbeque tofu sandwiches are infused with your favorite herb via Infused Barbeque Sauce and are perfect for both vegans and vegetarians. See the detailed recipe here.
Mari Mahi Mahi Tacos
*Required infused ingredients: Infused Canola Oil, Infused Salsa
Mahi Mahi Tacos with infused canola oil and salsa are healthy, packed with nutrients, and will satisfy your taste buds. They're easy to make with most of the work being chopping up veggies. You can choose to switch the ingredients easily to suit your taste buds – and cooking time is only about eight minutes. See the detailed recipe here.
Baked Bud Bacon
*Required infused ingredient: NONE – Just decarboxylated cannabis
That's right – you can infuse your morning bacon with cannabis. It gives a different meaning to the phrase "wake and bake"! The recipe is simple and requires only that you have ground, decarboxylated cannabis and some bacon strips! You sprinkle the cannabis on the bacon and as it cooks, the natural fats from the meat ensure the cannabinoids infuse the bacon. See the detailed recipe here.
Jalapenjuana Poppers
*Required infused ingredient: Canna Cream Cheese + Baked Bud Bacon
We have a recipe that involves frying without vaporizing THC and CBD. The trick is to fry fast as the cannabinoids remain safe within the inside of each jalapeno. These make a great snack on game day or as an appetizer for barbecues. And the best thing is, you can experiment using different cheeses or adding other delicious ingredients into the Canna Cream Cheese before stuffing the jalapenos. See the detailed recipe here.
Salmon & CannaHoney-Mango Salsa
*Required infused ingredient: CannaHoney
The combination of mangoes and honey truly combine effortlessly in this recipe, giving the salmon entrée a sweet and citrusy flavor that can only be described as divine. A variation of this recipe requires a grill to sear the fish over coals, giving it a rich smoky taste. This might be sweet, but it's also quite savory and delicious. See the detailed recipe here.
Mari Mac & Cheese
*Required infused ingredients: CannaMilk and/or CannaButter
If you want to know the simplest and quickest way to create cannabis-infused macaroni and cheese, look no further. Really – all you need to do is use CannaMilk when making box mac & cheese – or CannaButter (or both for extra potency!). However, we do have a homemade recipe you can try out for yourself. See the detailed recipe here.

Now, we'd like to hear from you: What are your favorite savory dishes using cannabis-infused ingredients? Share your culinary experiences with others in the comments below!
Comments