in
Cooking
DIY: Cannabis Infused Flour
A must-have for cannabis culinary artists – follow this easy guide to crafting Cannaflour!
Posted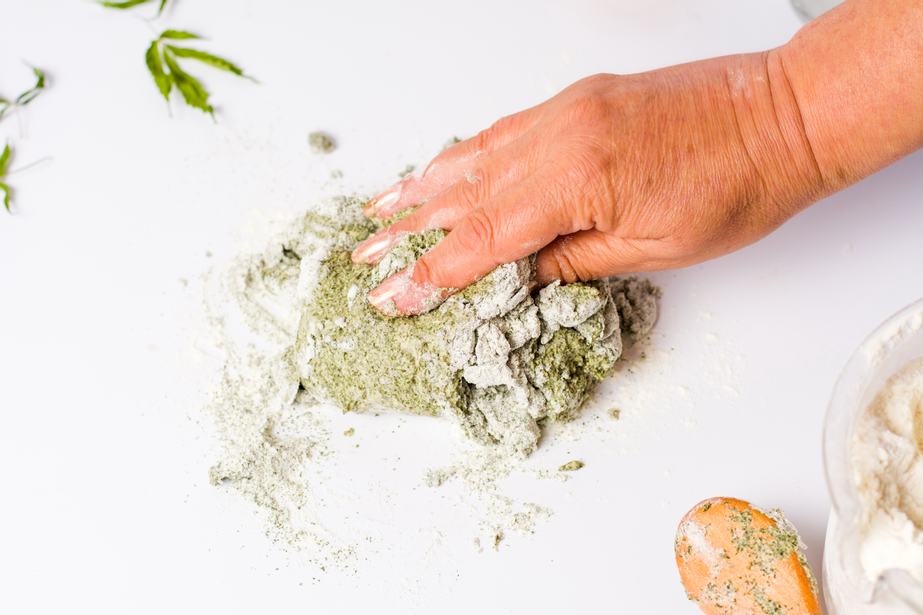 Ingredients Needed:
4 cups flour of choice
2 cups cannabis trim or flower of choice
*Note: Potency of flour depends on parts of plant used along with strain and THC levels. Ratio of cups of flour to cups of cannabis should be no more than 2:1.
Materials Needed:
Large baking sheet
Grinder
Large bowl
Air-tight container for storage
Prep Time: 5 minutes
Cooking Time: 40-60 minutes (for decarboxylation)
Cannaflour Recipe
1. Decarboxylation
A. Heat oven between 200-250 degrees (240 degrees is ideal).
B. Place ground cannabis on baking sheet in a thin, even layer.
C. Cook cannabis between 40-60 minutes, rotating baking sheet once or twice to ensure even heating.
*Note: Cannabis must go through decarboxylation by being properly heated to activate the psychoactive component, THC. For Cannaflour, some choose to forego this step because baking with it can also decarb it. However, this step ensures decarboxylation.
2. Grind & Combine
A. Finely grind up cooled cannabis into a powder.
B. Place both flour and ground cannabis into large bowl.
C. Sift ingredients together until evenly distributed.
3. Store
Place cannaflour in air-tight container and store in a cool, dry place.
FIN
That's all it takes to making Cannaflour!
Comments