in
Culture
Giants of Cannabis: Jack Herer
A quick history of one of the most influential figures in cannabis.
Posted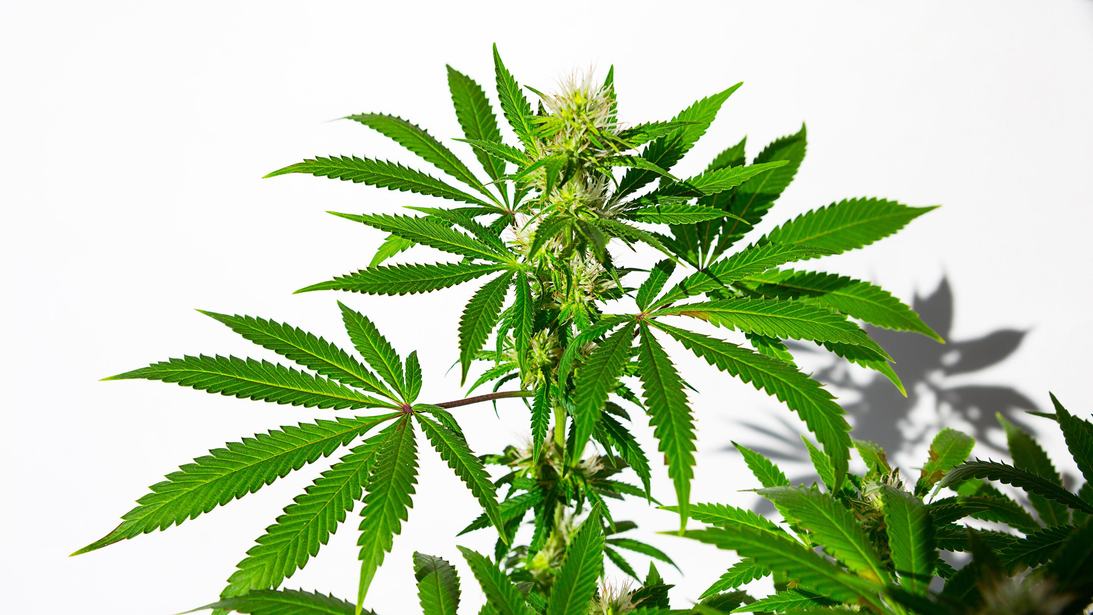 Twelve years after he has passed away, it's possible that the only thing most people may know about Jack Herer is the Cannabis Cup-winning hybrid strain that bears his name. But if you were a devoted advocate for cannabis and hemp in practically all of its forms at any point before his death, Herer was a virtually unavoidable national presence in the fight to legalize cannabis as a medicine, recreational drug, food, textile and biofuel. This conviction poured through the pages of his self-published book The Emperor Wears No Clothes, a veritable almanac/scrapbook of once-forgotten information about cannabis's long history that helped inform how generations of activists have seen the plant's capabilities and potential ever since. And while the industry that has sprung up since his demise no longer exhibits the brash and irascible personality of its early activist standard-bearers, the sorts of uses it has wrested from the plant has vindicated his core claims about the plant.
Born in 1939 in Brooklyn, NY, Jack spent most of his early life in Buffalo before eventually moving to Los Angeles. His father, a manager of a collection agency, passed on the activist bug in him early on. "My daddy was politically active in Buffalo, N.Y., when I grew up," Herer told the Los Angeles Times from his Venice home in 1993. "He taught me my rights. I was a tough kid and I never stood for anyone beating me up." He later became a military policeman in South Korea after the war, later coming back to America to work as a sign repairman.
Cannabis wouldn't come into the picture until much later in Herer's life. Herer had divorced his first wife (he had four in his lifetime) before a girlfriend introduced him to cannabis in 1969. He reported to High Times that he had the best sex he had ever had in his life with her under its influence: "My first words after orgasm were: 'This is illegal?' I couldn't believe it."
From there, Herer spent the rest of his life obsessively researching the plant and spreading this information to anyone he could. He participated in the California Marijuana Initiative, California's first marijuana legalization ballot measure, in 1973, the first of several campaigns he participated in to legalize cannabis in the state, including the landmark Proposition 215. However, unlike most activists, he did not focus on legalizing one aspect of the plant. His advocacy also spread to hemp as well, and his research of forgotten lore surrounding hemp's primacy in the agricultural economy of colonial America convinced him that the federal government had actively suppressed its utility to favor crops like cotton and chemical paper-making processes Herer considered inferior and environmentally unsustainable.
To make his case, Jack assembled a treasure trove of magazine articles, academic papers, newspaper clippings and excerpts from founding fathers like George Washington and Thomas Jefferson, which he would often brandish at legalization rallies around the country. They formed the basis of his campaigns for US President in both 1988 and 1992 as the Grassroots Party candidate, and they would eventually inform the content of his magnum opus, The Emperor Has No Clothes. Told by former New Mexico State Senator Tom Rutherford that cannabis could be legalized if Herer's information was collected in a book, Herer created a book that would end up selling 700,000 copies at the time of Herer's death, and giving it away to countless more, including school children. It can be read for free online to this day. Alongside Harborside co-founder Steve DeAngelo, Herer also created the Hemp Museum, a pop-up on-site protest installation outside of the Smithsonian Institute which highlighted the hemp history the Institute chose not to showcase, and toured it nationally. In addition, he also published G.R.A.S.S. (Great Revolutionary American Standard System), a cannabis quality rating system, in 1973.
Over time, Herer took some hits as a high-profile cannabis advocate during the War on Drugs. In 1983, High Country, Herer's head shop in Van Nuys, was raided and in 1986, he was fined $1500 and received two years of probation for selling drug paraphernalia. And as Herer entered into the 21st century, his health began to fail him. He suffered a stroke in 2000 which took him three years to recover from. Attributing his recovery to use of Rick Simpson Oil and animita muscaria, Herer continued to advocate for the plant until 2009, when he suffered a massive heart attack after giving a speech at Oregon's Hempstalk festival. He never recovered and died on April 15th, 2010. He was 70 years old.
Since then, a massive industry has proliferated, much of it spinning off entire verticals from Herer's speculations. To this day, one of Jack's wives, Jeannine Herer, works to erect a memorial museum in his honor in Las Vegas, using items from Herer's lifelong study of the plant as exhibits.
Comments