in
Culture
Finding Your Type of Cannabis
Learn how this new classification system works for cannabis.
Posted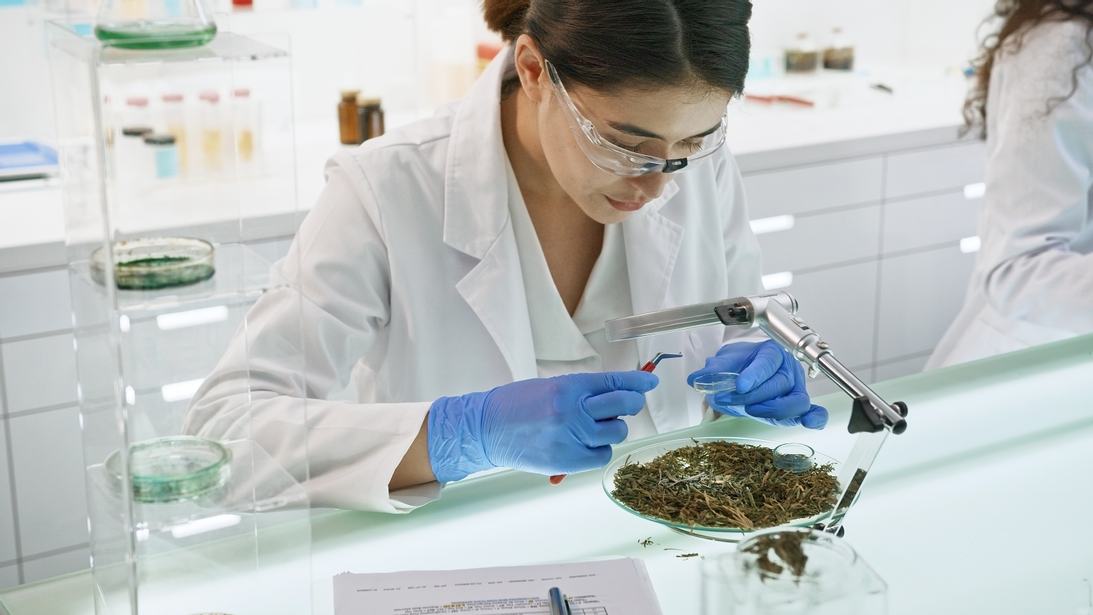 For years, cannabis lovers have grown fond of the strain system which many growers use to distinguish one unique plant from another. These plants are often classified as either sativa, indica or hybrid. It's served many an adult user well for a long time. However, as medical cannabis evolves, the move towards strains which are lighter on THC and heavier on previously rare cannabinoids like CBG, CBC and THCV, cannabis scientists have pushed for a more expansive "chemovar" system which moves away from the look and taste of the bud and more towards its chemical constituency and its effects on the user. Of course, with over 100 different unique cannabinoids and a host of terpenes and flavonoids, it can get complicated quickly without a simple, extendable system to keep it all together. Thus, the arrival of the five-category "type" system.
Overall, the first three types of the Type I-V categorization system classifies cannabis plants based the ratio of THC (tetrahydrocannabinol) to CBD (cannabidiol). The first three types were developed in the early 1970s by Canadian researchers H.D. Beckstead and Ernest Small. They focus exclusively on THC and CBD
Type I: High THC (>0.3%)/low CBD (<0.5%)
Type II: Intermediate THC /intermediate CBD (generally higher concentration of CBD than THC, but small ratio. 1:1 strains would fall under
Type II. Type III: Low THC (between 0.3 and 1% THC)/high CBD
In the 1990s, a fourth chemotype, Type IV, was identified. Type IV cannabis plants have low levels of both THC and CBD, but they contain high levels of CBGA (cannabigerolic acid), the precursor to all other cannabinoids.
In recent years, a fifth chemotype, Type V, has been proposed. Type V plants are totally devoid of cannabinoids, and virtually unknown in the commercial market. Other types may be added once medical research on the rarer cannabinoids necessitates newer strains and entourage effects beyond the THC/CBD ratios we're all familiar with.
The type I-V categorization is not a perfect system, as there is a great deal of chemical variation within each chemotype, and even during different stages of a plant's growth. However, it can be a useful tool for understanding the varied effects of different cannabis strains.
Why Do People Use the Type System
Proponents of the type system note that there is no formal standardization and lots of disagreement between the morphology of specific strains. Moreover, they note that the plant's morphology says nothing about its true chemical composition. Therefore, a different system is needed to give its users a better idea of what they're in for. Particularly for medical users, specificity of the plant's active compounds will be needed.
The Type system is understandably opposed to the classic legacy strain name system currently embraced by the retail cannabis industry. However, some have attempted to unite the two, most notably wellness podcaster/neuroscientist Andrew Huberman, who in his podcast on cannabis inserted Type I-III cannabis classifications below Indica, Sativa and Hybrid varieties. However, this is not common — most will use either one or the other.
Most who are using cannabis for enjoyment or casual recreation will probably stick with what they know, especially if they're growing it themselves or are intimately aware of their plant's provenance. The language of science, however, will continue to influence the products of the future, especially for those who turn to the plant to treat physical or mental health disorders. So just like there's a cannabis plant for every purpose, there's indeed a classification for every purpose as well. No matter who you are, there will be one that suits you.
Comments