in
Culture
Despite Gains, Cannabis Persecution Continues Overseas and In Sports
Cannabis use is still frowned upon in other parts of the world.
Posted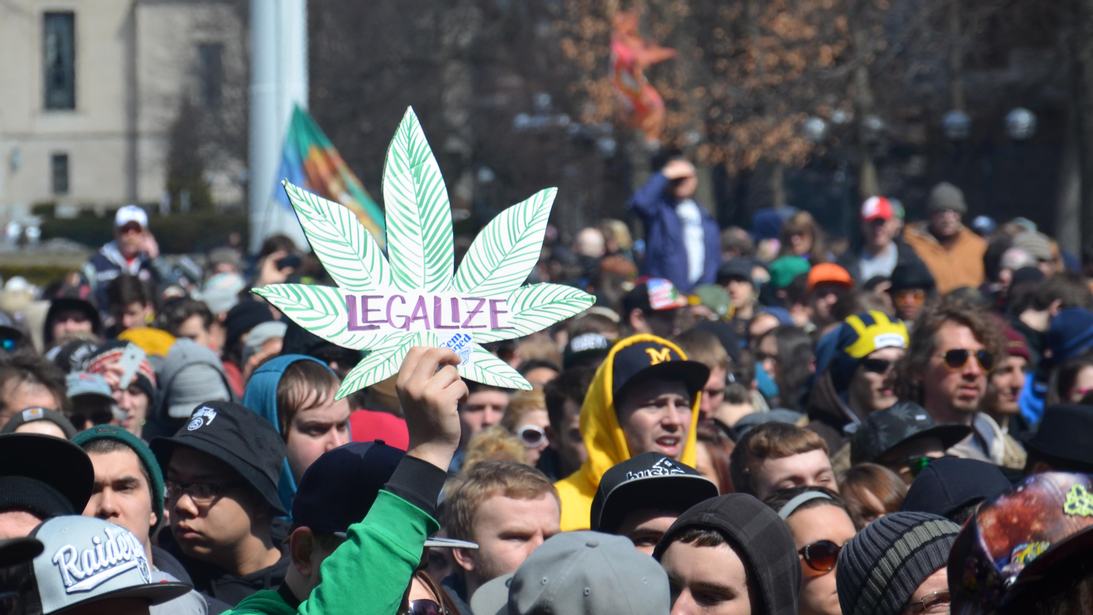 If you're living in a pro-cannabis enclave, it would be easy to believe that things are improving around the world for cannabis users — and for the most part, they are. Countries like Mexico and Germany have legalization on the backburner, and research into the benefits of cannabinoids continues to be published. However, not everybody can share in the benefits equally, or at all. And in some areas of the world, some still pay the highest price for being arrested with any amount of it on their persons. In America, US Olympic long jumper was forced to surrender a national indoor title after she tested positive for cannabis. And officials in the notoriously draconian Singapore carried out a death sentence against a citizen for assisting in the trafficking of one kilogram of cannabis, despite an international outcry.
The Trials of Tara Davis-Woodhull
Although not as instantly recognizable as Sha'carri Richardson, Davis-Woodhull has turned heads for her performances in several track competitions since high school. Then as well as in high school, she excelled in 100 meter hurdles, but it's in long jumps where she's made her name. In high school, her 6.73 meter jump helped earn her Ventura County Track and Field Athlete of the Year, and as a student at the University of Georgia, topped it at 7.13, setting a collegiate record. Qualifying for the US Olympics in Tokyo, she would later place sixth. But at the US ATF Indoor Championships in Albuquerque in February, Davis-Woodhull would make two jumps — one at 6.94 and another at 6.99 — that would be both personal bests and World Athletics World Leads.
However, that achievement would be snatched away when THC metabolites were found during a routine drug test taken on the day of competition. In exchange for enrolling in a substance abuse treatment program, she reduced her three-month suspension down to one month, but still relinquished her wins. Also, her cannabis use was deemed "out-of-competition." However, last year, the World Anti-Doping Agency decided to maintain its decades-old ban even after track star Sha'carri Richardson's ban from Olympic activity. And athletes like Davis-Woodhull are still paying the price.
The Verdict of Tangaraju Suppiah
In the meantime, drug reform activists mourned the death of Tangaraju Suppiah, a native Singaporean that had been sentenced to die since 2018 for co-trafficking twice the amount of cannabis needed for a conviction. Although Tangaraju was not found with drugs on his person, authorities accused him of coordinating delivery. Tangaraju maintained his innocence to the very end.
Tangaraju's case was subject to intense lobbying by some powerful allies. The UN Human Rights Office requested that Singapore "urgently reconsider" his case and asked the country to declare a moratorium on executions for drug-related cases. Virgin founder and cannabis advocate Richard Branson took to Twitter to highlight his plight, citing the circumstantial nature of his charges and the rapidly shifting laws surrounding cannabis. "Killing those at the lowest rungs of the illicit drug supply chain, often minorities living in poverty, is hardly effective in curbing an international trade worth hundreds of billions every year," he wrote in a blog post. "Killing people for allegedly smuggling cannabis is particularly cruel and misguided, given that more countries are now introducing sensible drug policy by decriminalizing and regulating both medicinal and recreational cannabis, using revenues to advance education, prevention, and harm reduction."
Although situated next to the far more liberal Thailand, Singapore wields punitive fines and punishments, with 10 years, $20,000 and caning for possession and use. And even though 65% of the populace believes that cannabis should be legal for both medical and adult-use [12% medical and adult-use/53% medical only] according to a 2022 poll, Singapore's medical cannabis program is reserved as a last resort, with only two patients, using Epidiolex to treat their epilepsy, in the program since 2021.
Comments