in
Culture
Can NJ's Police Use Cannabis When Off-Duty?
Law enforcement seek clarity on consumption laws for its officers.
Posted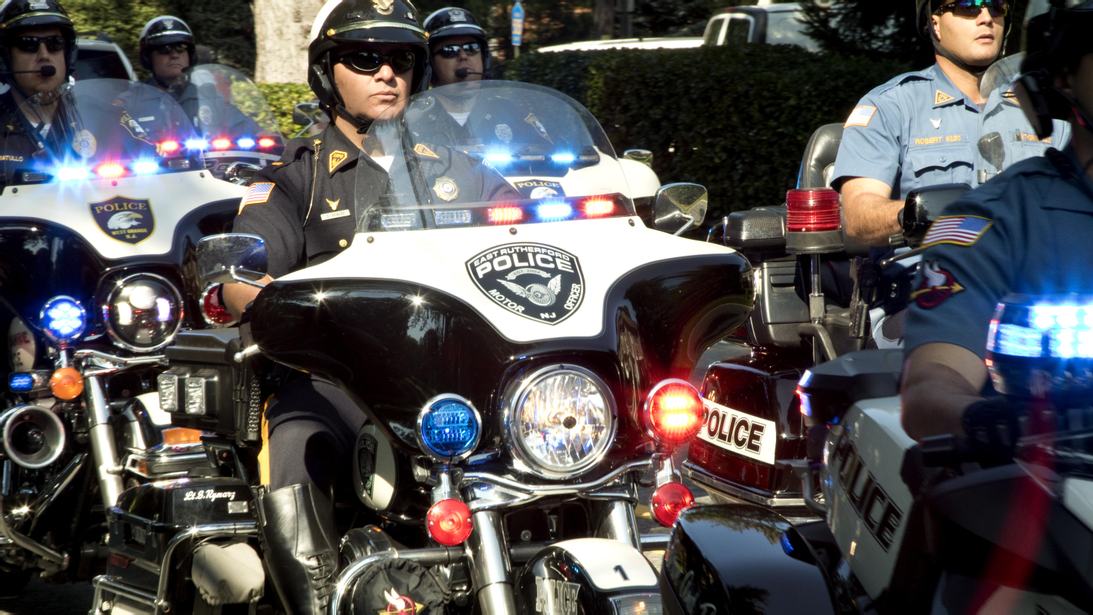 On April 21st, one day after 420, New Jersey became the second state on the East Coast after Massachusetts to legally sell adult-use cannabis to its citizens. And by all metrics, it was a smashing success: over 12,000 customers were served and $1.9 million of cannabis and cannabis products were sold. However, even though technically they could have, it's doubtful any New Jersey State police officers availed themselves of the unique opportunity extended to them to partake. For not just a week earlier, acting New Jersey State Attorney Matthew Platkin sent out a memo to various law enforcement bodies which prevents disciplinary action from being taken against cops who consume cannabis in their own time. The announcement has precipitated a flurry of legislation and moratoriums from several police forces attempting to carve out an exception for law enforcement, firefighters and other first responders. After he declared his plans to fire cops found consuming cannabis, Jersey City Mayor Steven Fulop said, "If somebody wants to test us as a city and an administration, they're more than welcome, but they certainly know where we stand and they can expect long litigation over it."
Similar to states such as New York and Nevada, New Jersey's new cannabis law prevents employers from refusing to hire or from taking adverse action against a job applicant or employee solely because they consume cannabis. However, every other state, including New York, makes an exception for police officers, including for medical use. This is partly because firearms licensing is conducted by the federal Bureau of Alcohol, Tobacco and Firearms, which by law must prohibit admitted cannabis users from purchasing or possessing firearms. Another concern is drug impairment testing, which does not effectively exist at the moment for cannabis. While current tests can detect THC metabolites, they can't determine whether or not the subject is too intoxicated to do his/her job. "With cannabis remaining in one's system for 30 days, police will subject themselves to never ending lawsuits & questioning of their judgments," New Jersey State Senator and Woodbridge Mayor Paul Sarlo tweeted.
Since the memo's publicization, mayors in Weehawken, Bayonne and Kearny have followed Jersey City's lead in banning cannabis use regardless of the law. Newark's city council unanimously passed a resolution urging their mayor to do so. In addition, the New Jersey State Association of Chiefs of Police have been pushing for an amendment to the law as well. A bill doing just this has been introduced into the State Assembly by Majority Leader Louis Greenwald. However, the bill is opposed by one of the primary architects of adult-use legalization in the state, Senate President Nicholas Scutari, who considers it a "slippery slope." Likewise, Platkin warned that bans in the meantime could be challenged with litigation — litigation mayors like Fulop apparently welcomes anyway. For his part, Governor Phil Murphy suggested that he is "open-minded" for a shift in the law.
In the meantime, a court case in the state might make it harder for police to perform impairment testing on the road and during work hours. In State vs. Olenowski, the state Office of the Public Defender (OPD) is challenging the state's use of the Drug Recognition Experts (DRE) protocol and its scientific validity. Should the courts find in the OPD's favor, the shock waves will also disrupt how impairment is detected in work places as well, since much of it rests on the Drug Recognition Protocol.
Used in all 50 states, the DRE program trains police officers to become certified drug recognition experts, who can in turn determine what drug a given subject might have taken. The State Attorney General's office supports the program, but the Cannabis Regulatory Commission has paused on writing further rules until the outcome of the case is determined.
For some of those who fought to legalize cannabis in New Jersey, the case rests on how much the new legalization regime relies on yet more restrictions and enforcement to replace that which was repealed. ACLU Director of Supreme Court Advocacy Alex Shalom acknowledges the need to preserve public safety even as civil liberties for cannabis users are expanded. Still, he says of the impairment laws, "To think, 'what can we do differently about marijuana?' and to think what we need to do is spend more money on policing marijuana is really baffling to me."
Comments