in
Health
9 Best Cannabis Strains for Post-Workout Tension Relief
Relax and allow the body to unwind, readying it for the next escapade.
Posted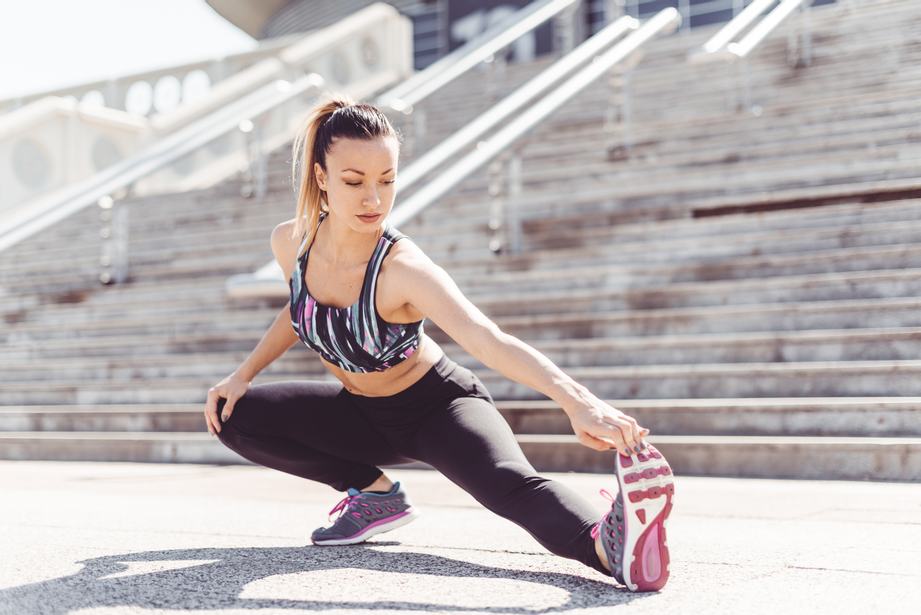 Post-workout euphoria. The knowledge you've just reached your fitness goals for the day as the time to rest draws near. Whether you choose to work out in the morning, afternoon, or at night, one of these strains is sure to enhance the post-workout euphoria you're after or relieve the tension the muscles amassed that stretches can't seem to quell.

The Post-Workout Morning
You've expended a lot of energy already, and the sun is just now coming up. As your muscles begin to recover from a sudden morning blast of pumping iron or running four miles, a sense of achievement and euphoria begin to wash over you. You're still going to need lots of energy for the rest of the day, and you'll want any tired muscles to feel rejuvenated. That work out probably built up a healthy appetite, so a strain that can induce hunger will ensure you eat the protein that you need.
Jack Diesel – This sativa strain will keep the energy up, relax the bones and muscles of any mild aches or pains, and will induce an appetite suiting for a big morning breakfast. It's known to create a body buzz, so the post-workout euphoria will feel hytened.
Tangie – Also a sativa, Tangie will not only ensure you're hungry enough to scarf down all your healthy protein-packed breakfast foods, it will elevate your mood and keep the mind on a creative level so things like listening to music or gazing at fine art are ideal. If you've planned a big day with friends or family after your workout, this is a great strain that'll keep your body away from tension and the mind focused.
Cannatonic – Renowned for its CBD content rather than THC, Cannatonic has far less impact on the brain than it does the body. This means you'll just feel the physical sensations of relaxation, perhaps a tingling down the spine and through the limbs, and the mind will remain calm and focused with little cerebral activity. Aching, tired muscles will find relief and you'll be able to sink into a chair for the rest of the work day. If prone to anxiety or paranoia when consuming cannabis, this strain is perfect for you as CBD tends to calm the ill side-effects of THC.

The Post-Workout Afternoon
Half the day's done and you're proud to have squeezed in some "you" time before the kids get home from school or the football game begins. A session of exercise past noon might offer you a second wind for the day, so you'll want to not only enhance the sensations your body is feeling but stay on top of important tasks as the rest of the day unfolds. The afternoon leading to the evening also entails social gatherings, so relaxing for these is also essential as our body winds down for the day.
AK-47 – No matter what you've planned after your afternoon workout – be it a little stroll in the park, enjoying time with family, going out to a restaurant, getting some work in on your hobbies… AK-47 will not only keep the body feeling eased of tension with a bit of a pleasant tingling, it will also keep the mind in a state of calm euphoria, one that can handle any situation be it social, productive, or requiring focus.
Jet Fuel – If you're typically tired after and afternoon workout, Jet Fuel will fill your tank and keep you revved up for the rest of the day. You'll be hungry, so save up your appetite for after the workout and after you've taken a few of hits of this strain. Jet Fuel can also create a pleasant tingling sensation, perfect for keeping the muscles relaxed as the tissue begins to repair itself.
Master Kush – Though an indica, this strain is a delightful afternoon treat as it will leave you feeling relaxed in both body and mind, keeping you grounded and down-to-earth with just enough energy to get by the rest of the day.

The Post-Workout Evening
Sometimes a late workout is all we can squeeze into our busy schedule, either right before dinner or bed. You'll want a strain that'll get you to sleep and help wear down any pre-workout vitamins taken just an hour or two previously.
Black Domina – Get ready to relax, watch a movie, stargaze, or slip into bed. Smoking this strain after a workout will ensure a sense of sleepiness overtakes you, keeping both body and mind tranquil as stressful thoughts and stressed muscles are soothed. This is also a great strain to take after a workout and before a bath.
Gigabud – Known to both sedate and induce hunger, this strain will ensure you get your high-protein dinner eaten while easing the muscles into the relaxation required for a great night's sleep.
Kryptonite – Yes, this strain is your weakness. You will eat dinner or your post-workout snack and want to hit the hay while letting the body rest and the mind wander into the dream realm.
Discover More: The Greener Pre & Post Workout Supplement: Cannabis
Comments