in
Culture
10 Exclusive Gift Ideas for Dads that Love Cannabis
Besides pipes, bongs, and strains of course.
Posted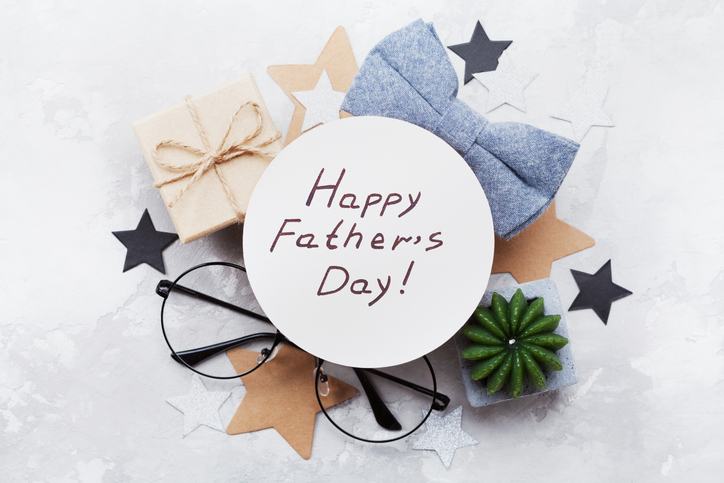 If your pop consumes cannabis for either recreational or medical purposes, we have a lovely list of gift ideas ready to kick-start your Father's Day brain-storming. Whether he already has everything he could possibly need or you just have no idea how to express your love to the man that contributed to your birth - here's 10 gifts that most guys who consume would truly enjoy.
Well, besides buying an ounce of his favorite strain. That, of course, is a no-brainer.

If your dad is always on the go and doesn't have enough time to sit and enjoy either a joint or a bowl, you can look at the many versions of one-hitter kits currently on the market. Linked above, The Silver Stick is a great example of a classy and convenient kit, providing everything needed to quickly load a one-hitter for any dad that needs a quick fix.

2. Air-Tight Storage for Flower Strains | Cannador
Some dads like to have a few different strains on hand to suit the various moods we tend to fall into. For a dad that keeps three or more strains handy at all times, a nice place to store his cannabis might be in the cards. The brand Cannador features cannabis storage containers and boxed sets that maintain a healthy humidity to keep flowers fresh and avoid molding.

If you haven't heard, some strains can provide energy rather than fatigue - and improve focus instead of pushing the mind into a wandering bliss. Now, brands such as The House of Jane take cannabinoids and put them in health and energy supplements. Does your dad work out? Perform marathons? Is a health-junkie? We're sure he'll enjoy a cannabis energy supplement.

Learn More: The Greener Pre & Post Workout Supplement: Cannabis

4. Potency Check | tCheck
Sometimes, we make some edibles or receive them as gifts of which the potency is unknown. If your dad is sensitive to THC and CBD, you can get him a potency-check kit. The brand tCheck specializes in just that - and you can test anything from flower to edibles to oils.

5. Swiss Army Knife of Lighters | LighterBro Pro
For the ultimate convenience experience, dad might just have to have a LighterBro Pro... It's a lighter combined with all the essentials of smoking a bowl, from scissors (to cut up a bud), to a poker that's also a Phillips screwdriver (for any clogged bowls), to a bottle opener for those nights with beer, buds, and bonfires.

6. Gourmet Snack Subscription | Munchpak
When dad smokes, he munches. Does this description sound like your dad? You can get him a monthly subscription to receive snacks right to his door for satisfying the munchies - and the best part is, when you subscribe with a brand such as Munchpak, you can choose the kinds of snacks delivered. It's like giving him 12 gifts, all sent to his doorstep, so he's reminded of how awesome you are every four weeks!

Barbecues. Most dads love to grill, and if yours is no exception, then you can craft your very own infused barbecue sauce for him to smother on those ribs, burgers, or hot dogs once they're cooked. Put it in a fashionable little jar to add even more pizzazz.

8. Car Air Purifier | FriEQ
It's not a secret - some dads still smoke in their car. Whether to hide it from the wifey, the kids, or just to have some alone time, you can help dad out by grabbing him a specialized car air purifier so he doesn't get in trouble with the family after enjoying his evening toke.

9. CBD Infused Shave Cream | The Pot Doctor
CBD is now being used in several beauty products because of its ability to reduce inflammation and pain. If your dad sometimes suffers from razor burn or simply has sensitive skin, you can give him a shave cream that'll help calm redness and improve overall skin quality.

Discover More: Is a Cannabis Topical Right for You?

10. Take Dad to an event
It's the best option for any kid that loves spending time with Dad. Look up any events, - especially those that are cannabis-related - offer him a joint, and let him light up as you responsibly drive him to and from an amazing experience. Spending time with dad is already a win-win, but spending time with dad while the both of you are giggly from smoking some sativa is priceless.