Cannabis & the Digestive System
Our digestive system is what breaks down food into essential nutrients and fuel our bodies need.
Posted
in
Beginner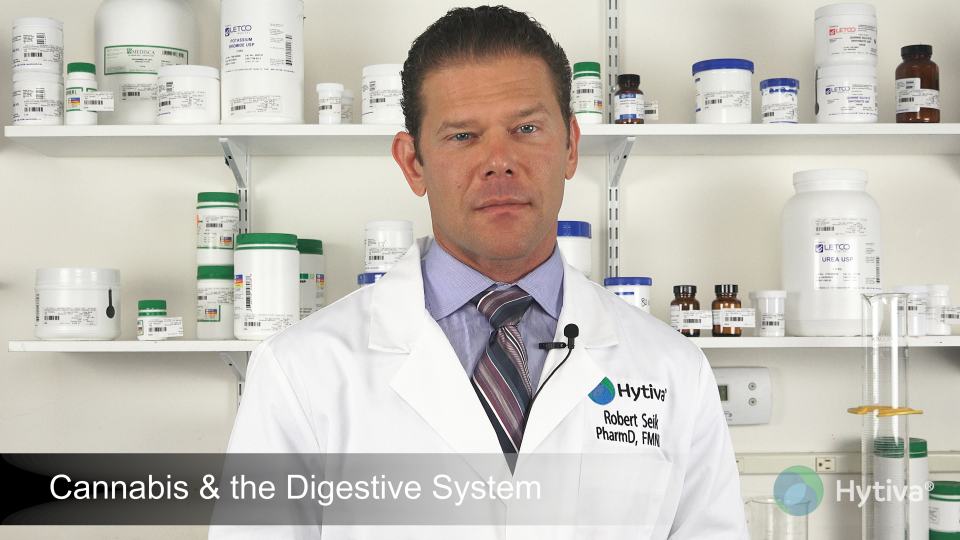 The people most likely to search for alternative treatment for their nausea are cancer patients. It's been found that two synthetic cannabinoids, nabilone and dronabinol, are superior in their effects of reducing nausea compared to traditional dopamine receptor antagonist medications used for the treatment of chemotherapy-induced nausea. Investigating how real cannabinoids from the cannabis plant help reduce nausea is needed, but anecdotal evidence and some research confirm that cannabis helps reduce nausea for more than just cancer patients.
Current studies involved in reducing the symptoms of inflammatory bowl disease are still being trialed, however, there's enough evidence to propose that inflammation in the digestive system can be mitigated with cannabinoids like CBD. CB2 receptors are present throughout the intestinal tract, and when activated, can serve as a braking system for inflammation resulting from immune activation.
However, to truly know just how cannabis impacts diseases of the digestive system, studies will need to be done using the scientific standard which is large, double-blind, randomized, placebo-controlled trials, perhaps ones using biopsy findings and serial measurement of inflammatory markers. This means results and findings will take a long time to gather, along with finding the right patient candidates from a small network of volunteers that have a specific digestive disorder.
With information gathered from a survey and by evaluating blood lab results, it was found that cannabis consumers, on average, have smaller waist circumferences as well as a 16% decrease in fasting insulin. The data gathered from the survey suggests that cannabis may assist in metabolizing carbohydrates as a potential dietary supplement. This is a question additional studies still need to investigate.
CBD has proven time and again to act as a muscle relaxant, and this goes for the smooth muscle that is part of the walls of the intestines as well. Anecdotal evidence supports the notion that cannabis may help relieve constipation, but research still needs to investigate the many ways cannabis helps our digestive tract.
There is little evidence which suggests that cannabis has any negative impact on the digestive system as studies continue to support its uses as a medication that improves digestive function. If you're a consumer, the best way to maintain healthy digestion is to have healthy, gut-friendly snacks stockpiled in your house in case hunger arises, and to avoid drinking dehydrating substances such as alcohol, soda or caffeine.