---
Info
Social
About Kiff
The "secret" to why KIFF Premium Cannabis is quickly becoming one of the most recognizable and respected brands in the Valley isn't a "secret" at all.
We pride ourselves on integrity, honesty, and being unfailingly loyal to our partners. Combining these core values with the importance we place on producing quality product, KIFF is continuing to establish fantastic partnerships at an extremely fast pace.
Holding both a cultivation AND production license, KIFF uses state-of-the-art equipment and technique to produce some of the highest quality cannabis products on the market today. Our attention to detail makes it easy for our talented team to achieve the quality control driven benchmarks and goals we have set for ourselves.
At KIFF, we know that partnership goes much deeper than just providing a quality product. We continuously strive to support our dispensary partners in any way we can- whether that be with marketing pop-up events, educational sessions (internal and external), and more.
Our philosophy will always be that of a prove it organization. We stand behind the quality of our product and the people that produce it, so we encourage our current and prospective partners to put that to the test. We guarantee satisfaction on every product bearing the KIFF name. #FindYourKIFF
---
Featured Products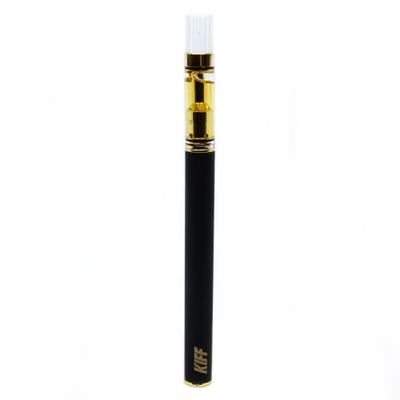 View All Products