About this Hybrid Strain
The long conical buds dubbed Dark Side of the Moon create an aroma that may suggest to you you're about to put your head in space. This strain was named not only with the actual moon in mind, but Pink Floyd's album as well.
The aroma of Dark Side of the Moon is deliciously earthen but with slight diesel accents. When its smoked or vaped, a fruity or berry-like aftertaste can be detected.
THC levels tend to fluctuate, so be sure to check out your batch's percentages before creating a serving for yourself. It is reputed to have pleasant effects, according to some consumers, including a state of bliss with a light and pleasant pressure surfacing near the temples. Some have experienced time seemingly slow down while others enjoyed how it enhanced their senses.
History
Dark Side of the Moon is a cross between the rare Spirit in the Sky and Green Ribbon, making it an indica-leaning hybrid.
---
Genetic Lineage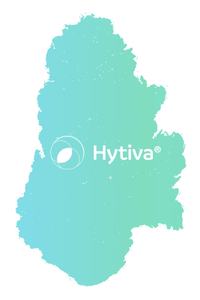 ---
Frequently Asked Questions About Dark Side Of The Moon
What is Dark Side of the Moon?

Dark Side of the Moon is a rare indica-dominant hybrid that is named after the infamous Pink Floyd album

Where does Dark Side of the Moon come from?

Dark Side of the Moon is a cross of Spirit in the Sky and Green Ribbon

What does Dark Side of the Moon smell like?

Dark Side of the Moon has a damp earth sour musk aroma about it. It embodies a classic cannabis aroma that has notes of sweet berry.

What does Dark Side of the Moon taste like?

Dark Side of the Moon has a flowery kush flavor to it. Initially you'll notice the sweeter fruit notes that develop into a more pungent sour flavor.

What color does Dark Side of the Moon have?

Dark Side of the Moon has light-green buds, swirling bright orange pistils and conical shaped buds. A nice coating of white trichomes give Dark Side of the Moon a very appealing look.

What effects does Dark Side of the Moon have?

Reviewers of Dark Side of the Moon enjoy it for its relaxing effects. They say it's a perfect strain for releasing the tension from the day and kicking back. Its effects are first felt in the head as users report a major uptick in happiness with an elevated mood. The mental relaxation effects then develop in every limb of your body. People say this is a strain best enjoyed in the late afternoon.

Is Dark Side of the Moon an Indica, Sativa or Hybrid?

Dark Side of the Moon is an indica-dominant hybrid

---