Starting out as a design in his head 2 years ago, driver Jeramiah Drew's vision has now become a reality....below are a few pictures of the build process and all of the custom fabrication that went into it.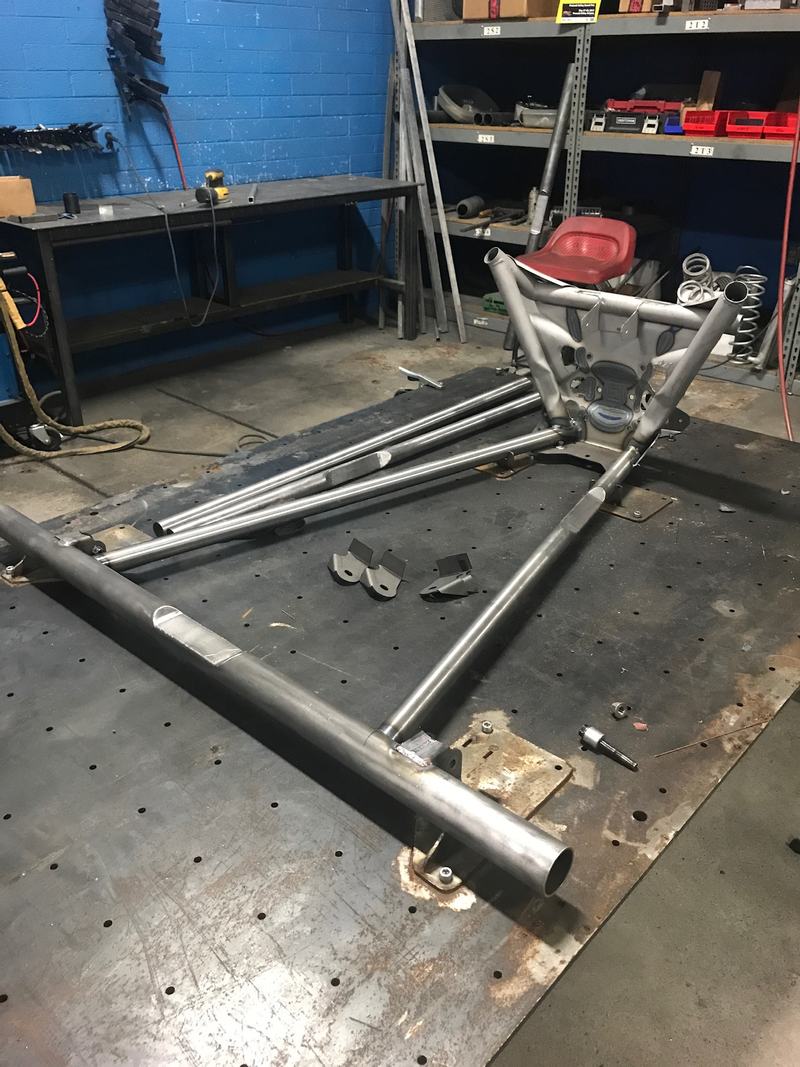 The birth of a racecar - Lone Star Racing (LSR) in Mesa, AZ begins building the Chromoly chassis using their Can-Am Jig and the rear plate of a stock frame for reference.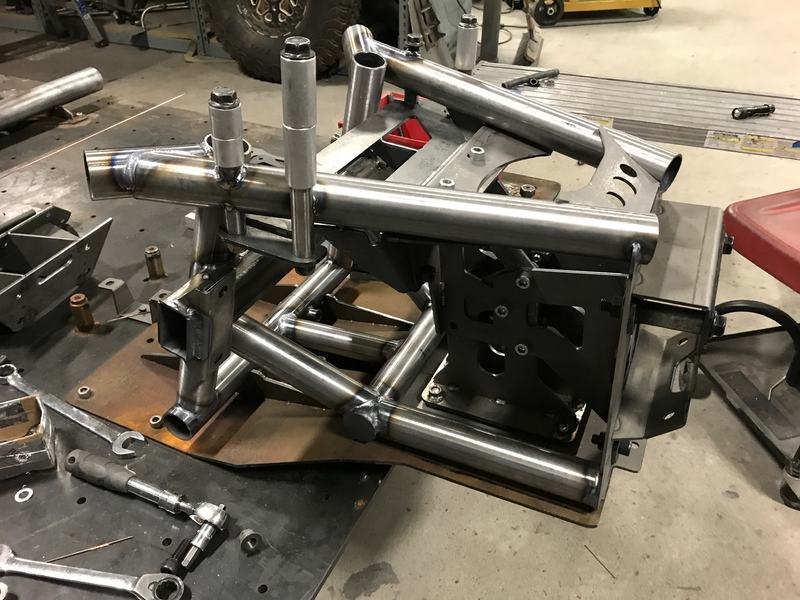 The front end - Differential Housing/Suspension Mounting is constructed from chromoly by LSR.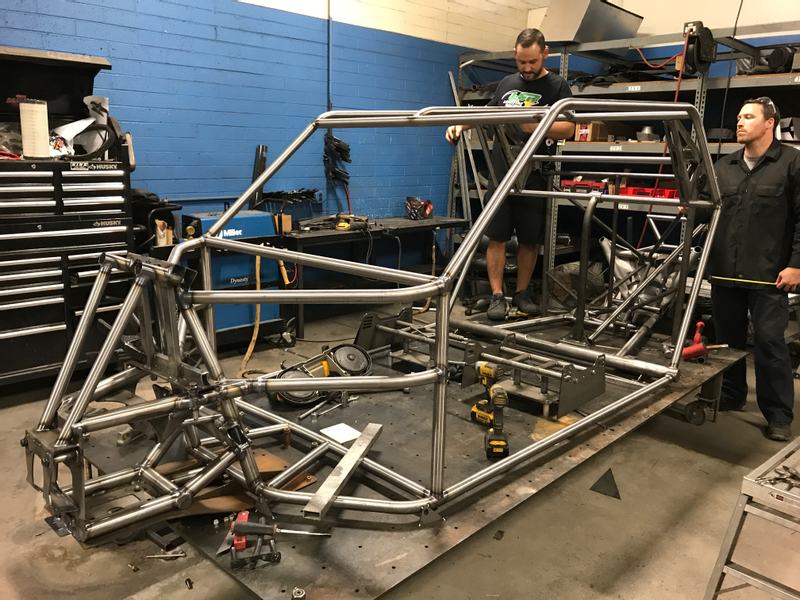 The main tubes cornering the front and rear sections of the car are laid in and the shape of the cage begins to take shape.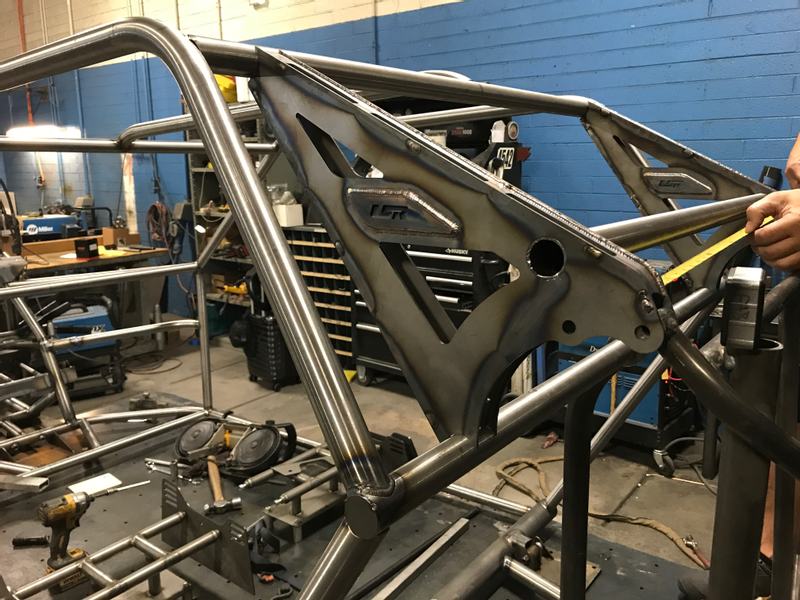 One of the signature touches to a premium LSR race chassis these days; It was outfitted with very stout shock mounting points. The welds and attention to detail are remarkable.