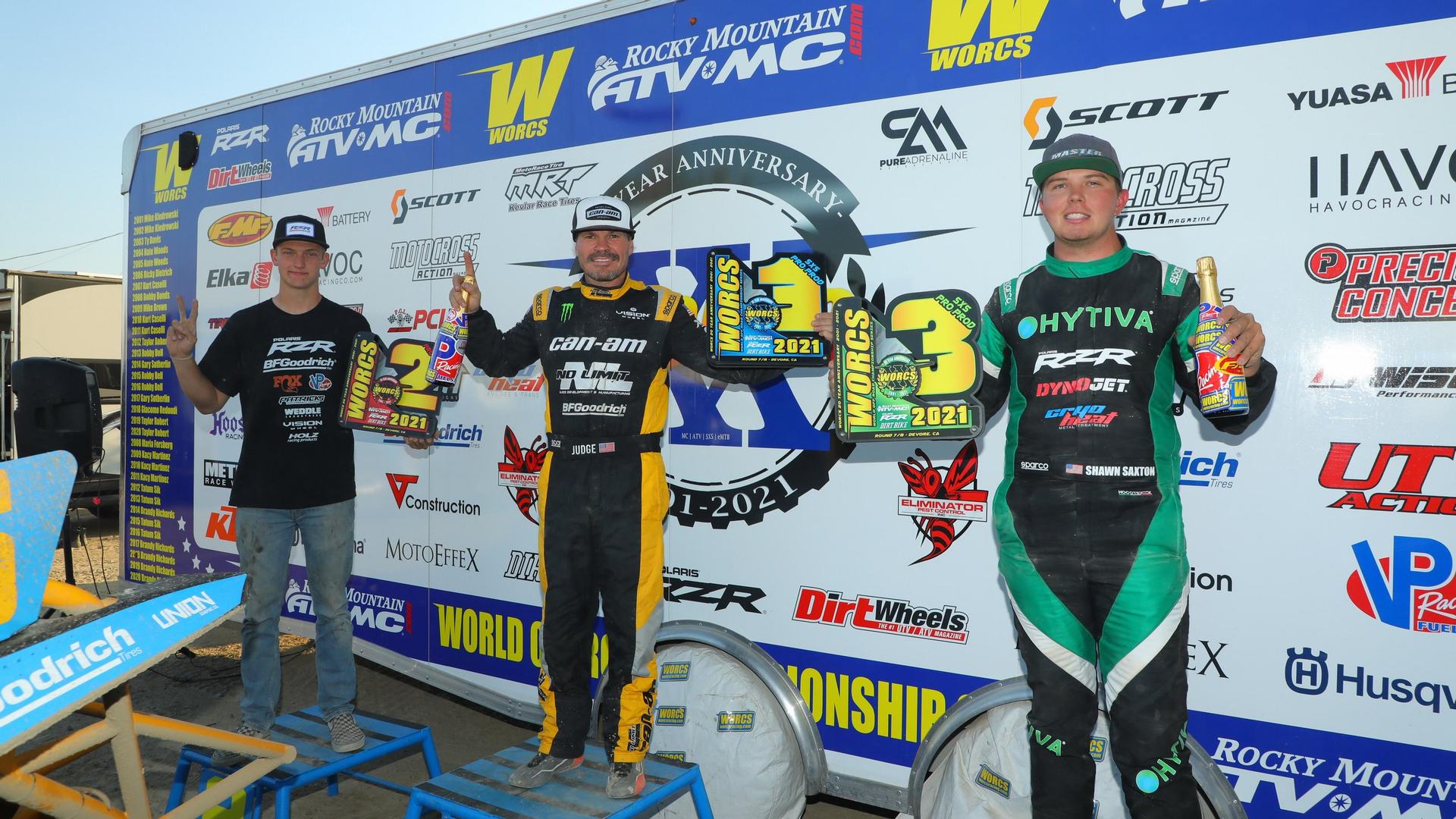 Team Hytiva's Shawn Saxton takes 3rd Place at Round 8 Glen Helen
Shawn Saxton makes up time on the race leaders to finish on the podium.
Race Recap
We had a good race and a fast car. I got a good jump on the start from the out side but was pushed out into the cushion dropping down to 4th place. I was feeling out the track on the first lap when I got slammed and doored by another driver which took him out of the race. After that I was very concerned about the health of my car. I took it easy noticing a broken axle and front diff which made driving the car in 2wd very difficult. After confirming nothing else was at risk of falling off I started to push the pace back up. Each lap I was making time on the leaders, I managed to drive my way up to 3rd place and finished with a 1sec gap over 4th place. All in all, I was very frustrated however we made up a lot of points and now puts us into 3rd place in the championship and only 4 points down from 2nd. We have 3 rounds left and plenty of points on the table! Thank you to all my sponsors and my team for getting me this far.
Gallery