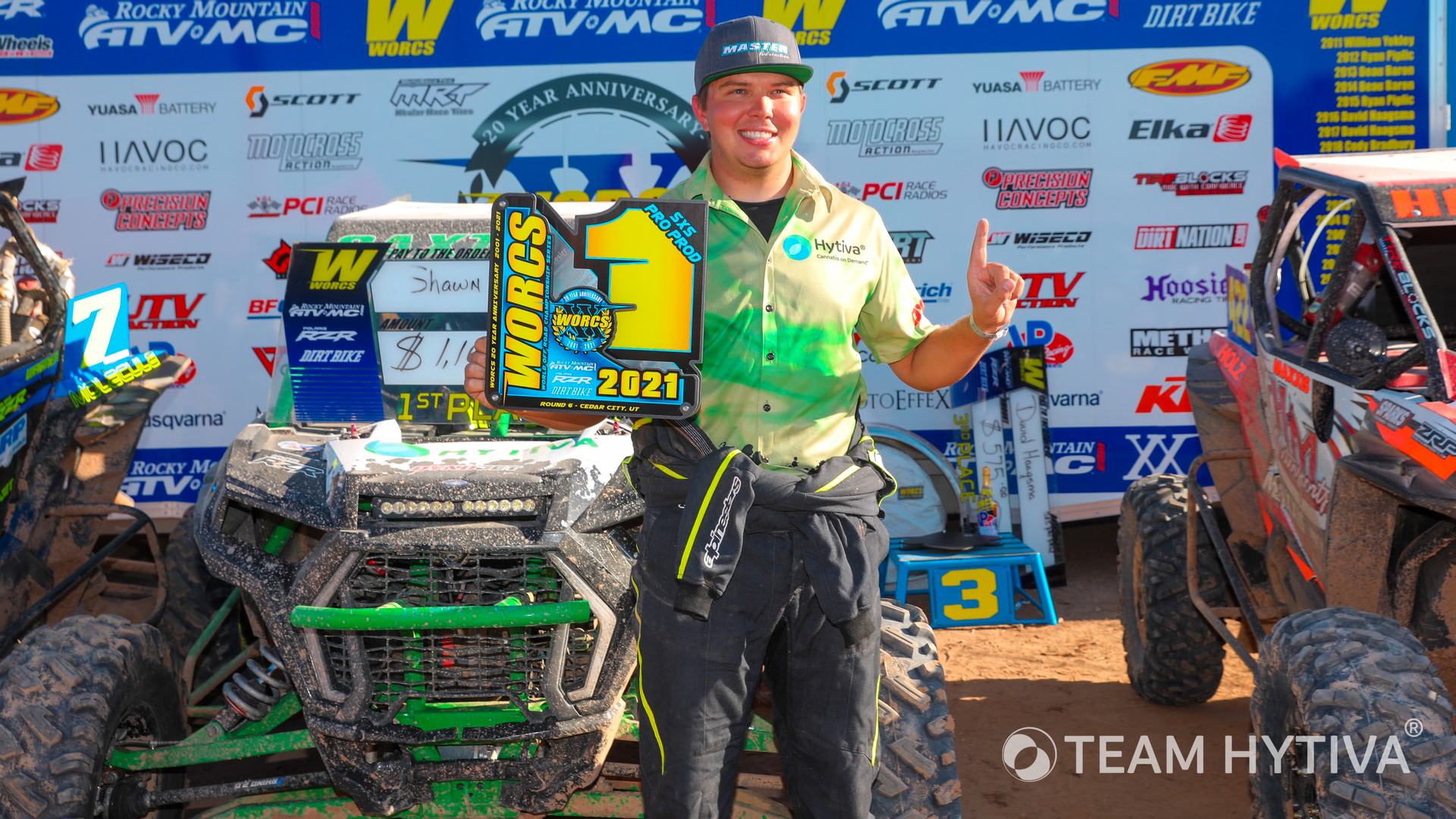 Round 6 WORCS SXS Race Weekend
Racers compete at the the brand new Three Peaks Oasis Track.
Going into this new track I didn't know what to expect for the conditions/layout. Friday morning we hit the track for the first time for mx practice. I did a few laps getting the timing of the jumps down and feel out the track pace. It went great and I got the sections down perfect. I didn't have to make a lot of changes in the setup which was awesome too. I decided not to go out for the second practice to save some time on the car for the full course practice. The full course practice started and I quickly found my groove passing the other drivers so I could see the track with clean air. I picked up the technical track and found a good pace to use in the race dialing in my timing and braking zones. I felt very happy with the car after practice and knew we would be a threat for the race.
Race Day
After prepping the car and looking it over the night before, we were ready to race. Starting second row because I'm sixth in points I knew we would have to get the holeshot and make passes quickly on the first row. When the green flag waved I ripped a clean holeshot on my row and quickly set the pace to catch the front row. Throughout the race I continued to pass the first row of cars knowing I was in the lead on time. I was having so much fun on the course I just kept driving. I made up the minute split between rows and caught the physical leader on track and just followed him making sure not to lose any time and finished with almost a minute lead to take the big win.
Big Congratulations to Shawn Saxton for taking home 1st Place in Cedar City Utah!
SXS Pro Production Race Results
1 - 18 - Shawn Saxton - Henderson, NV- POL- 6 - 0:54:57.228
2 - 7- Jeremiah Wagner - Las Vegas, NV - POL- 6 - 0:55:52.285
3 - 422 - David Haagsma - Bakersfield, CA - POL - 6 - 0:56:52.913
4 - 956 - Beau Judge - Rocklin, CA - CA - 6 - 0:56:57.518
5 - 549 - Beau Baron- Atascadero, CA- POL - 60:57:19.296
6 - 102 - Cayden Maccachren - Las Vegas, NV - POL - 6- 0:57:42.324
7 - 68 - Nic Granlund - Las Vegas, NV - YAM - 6 - 0:59:00.000
8 - 77 -Brayden Baker - Anaheim Hills, CA - POL - 6 - 1:01:22.688
9 - 93 - Matthew Hancock - Witmann, AZ - POL - 6 - 1:01:49.425
10 - 435 - Skyler Bulloch - Cedar City, UT - ART - 5 - 0:55:30.827
11 - 3 - Bradley Callahan - North Las Vegas, NV - POL - 3 - 0:28:21.596
DNS - 86 - Larry Heidler - Moreno Valley, CA - POL - 0
Gallery