The Dispensary - West Las Vegas
5347 S. Decatur Blvd, #100, Las Vegas, NV 89118
Open until 11:00pm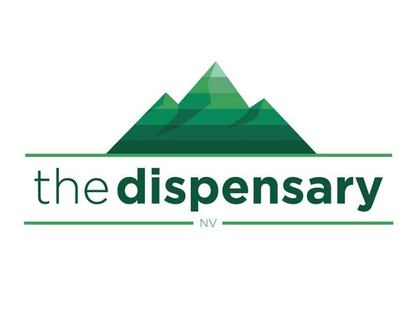 ---
Info
Social
Uren
Sunday

8:00am

-

11:00pm

Monday

8:00am

-

11:00pm

Tuesday

8:00am

-

11:00pm

Wednesday

8:00am

-

11:00pm

Thursday

8:00am

-

1:00am

Friday

8:00am

-

1:00am

Saturday

8:00am

-

1:00am
Over The Dispensary - West Las Vegas
The Dispensary NV is the premium destination for quality Nevada-grown Cannabis delivered by only the best and most knowledgeable connoisseurs. We strive to create a positive, patient-driven, welcoming environment for both our staff and our patients to ensure profitable success for our team and shareholders.
-Budtender- Ryan Bondhus
Ryan was born in Colorado Springs, CO but left with his family when he was very young. Ryan and his family moved to Coquimbo, Chile for a brief time before Ryan found himself in Las Vegas. Ryan became a professional dancer and model for about six years after arriving in Nevada. After touring the world, Ryan decided to reside in Las Vegas; focusing on building roots and setting down. Ryan began working for a fine dining restaurant in Las Vegas and became, what those who know him would call, obsessed with cannabis. Combining his gaining knowledge from years of wine classes, with his increasing years of cannabis tasting, reviewing and cultivating landed him the name "the Canna Somm".
In 2009 Ryan landed a job with Jolly Green Meds, a premier cannabis dispensary. This Las Vegas dispensary was raided and Ryan was arrested in the process with 5 other cannabis workers later named, "the J.G.M. Six". During the next four years while the case was going on Ryan continued his patient grow and studied everything about cannabis from lineage, law, cultivation and advocacy. Taking his love of the arts Ryan accepted an apprenticeship as a tattoo artist and was able to freely work and continue seeking rare and fine cannabis. During this time Ryan received a call from his attorney that would change his life. His case was dismissed. It was finally over.
"I had lost everything by then; yet that was the first time I felt truly free in almost five years." – Ryan
Taking everything he learned over his life Ryan the Canna Somm began looking for his spot in the one industry he loves. Cannabis. Along with his wife and cannabis figure Addie Martin they started what became a popular YouTube show called Bake N Wake Review carrying multiple sponsors and networks. This duo was later picked up by The Dispensary group which is where they can be found today. When asked how does one become a menu curator or cannabis purchaser as yourself, Ryan responded:
"I have had an obsession most of my life that made me a criminal to society. One day I woke up and I was no longer a criminal. I was valuable. I don't know what else to do with myself."