The Dispensary - Henderson
50 N. Gibson Rd, Suite #170, Henderson, NV 89014
Open until 10:00pm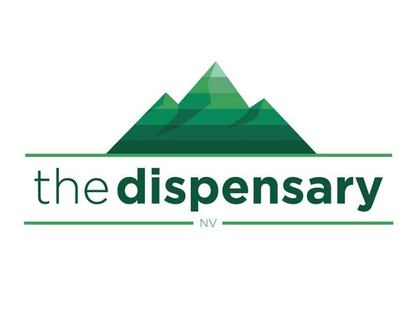 ---
Info
Social
Hours
Sunday

8:00am

-

10:00pm

Monday

8:00am

-

10:00pm

Tuesday

8:00am

-

10:00pm

Wednesday

8:00am

-

10:00pm

Thursday

8:00am

-

10:00pm

Friday

8:00am

-

10:00pm

Saturday

8:00am

-

10:00pm
About The Dispensary - Henderson
We have started Recreational Sales to adults 21+ years old. We hope to see you soon! Our menu has been curated by our staff of connoisseurs, cicerones & The Canna Somm, Ryan Bondhus!
The Dispensary NV is a Henderson Recreational Marijuana Shop
The Dispensary NV is focused on helping Henderson patients by providing the highest standard of service, selection, quality and price for Nevada grown marijuana. They bring the freshest flowers curated by Ryan the Canna Somma and their team of marijuana connoisseurs and 420 cicerones. The Dispensary NV - Henderson offers something for everyone in the cannabis community, with a fully stocked menu of concentrates. Their staff is comprised of skilled marijuana enthusiasts with diverse backgrounds that share a common love for mary jane. The Henderson budtenders of The Dispensary NV put kindness above all, warmly welcoming all who pass through their doors. The Dispensary NV's impressive menu and stellar service has attracted cannabis advocate Tommy Chong to their storefront, who's been known to hangout and chat with customers at this Henderson location. Their goal is to remold the opinions surrounding marijuana through education, professionalism and most of all their compassionate service. The Dispensary NV - Henderson hopes to accomplish those for the benefit of the entire cannabis community.
Products:
The Dispensary NV - Henderson boasts a thoughtfully curated and well-balanced menu of hundreds of marijuana products. The Dispensary NV offers something for everyone in the cannabis community. They host a super fresh flower selection with cannabis strains available in Indica, Sativa or Hybrid, with the occasional The Dispensary NV exclusive strains that can only be found in their stores. The Dispensary NV does not hold back in their concentrates collection; they have extracts in every format from shatter, budder, crumble, cartridges syringes and more. Process: The Dispensary NV - Henderson is customer focused, from customer experience to what is stocked on the shelves. Nevertheless, The Dispensary NV proudly remains passionate about both medical and recreational capabilities of marijuana. Their goal is to bring the best quality products at the most affordable prices to recreational marijuana customers and the cannabis community of Henderson. The Dispensary NV runs a live menu, meaning they do not stock up on a high quantity of cannabis flower. They curate their menu of marijuana buds one pound at a time per strain, to ensure patients get the freshest cannabis available.
Service Location:
The Dispensary NV's Henderson storefront is located near the convergence of the 515 and the 215 freeways in Green Valley South. The Dispensary NV is happy to services Henderson cannabis patients in Seven Hills, MacDonald Ranch, MacDonald Highlands, Green Valley Ranch, River Mountain, Green Valley North, McCullough Hills, Gibson Springs, South Fork, Paradise Hills, Texas Acres, Lake Las Vegas, Stags Leap, Mission Hills, Carver Park, Whitney Ranch, Victory Village, Anthem, Black Mountain, Regency Hills, Highland Hills, Valley View and Townsite neighborhoods.
Location Information:
Henderson, Nevada rests 16 miles southeast of Las Vegas and is the second largest city in the State. Henderson has its casinos and resorts fashioned similarly to Vegas such as Sunset Station, M Resort, Jokers Wild and Eldorado Casino. Lake Las Vegas is a Henderson, artificial, 320-acre lake with over three thousand acres of luxury homes offering an oasis in a desert. Visitors can walk through a tour of Southern Nevada history at the Clark County Museum which includes Anna Roberts Parks Exhibit Hall and explore the historic buildings of Heritage Street.