in
Culture
What Women Want - In Cannabis
Feedback reveals how female consumers are shaping the industry.
Posted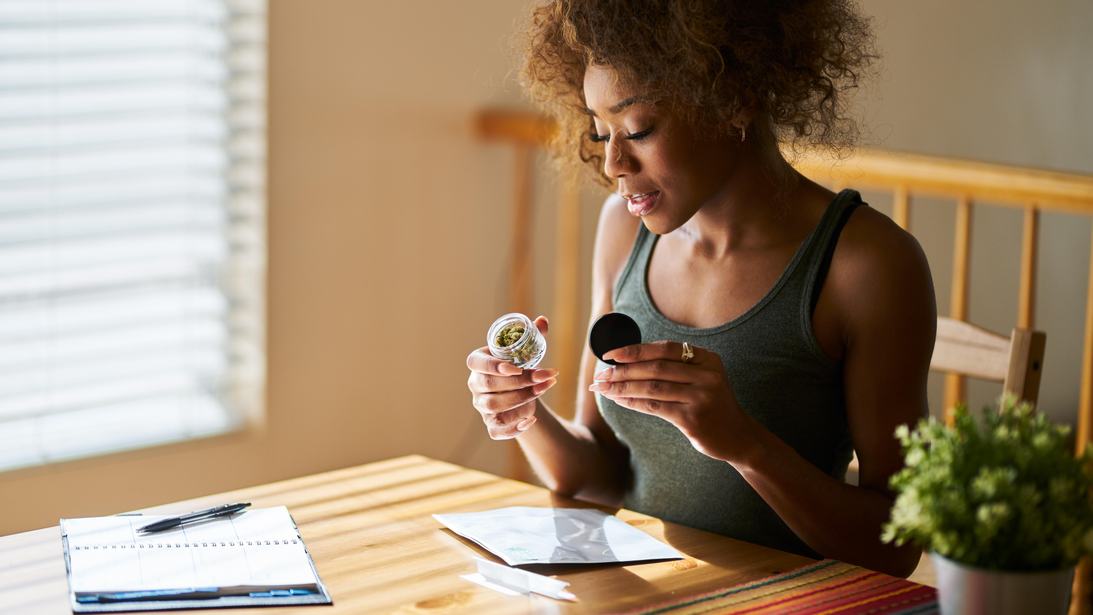 Even though it's the female plant that gets people high, up until recently, women have only been so represented within the larger cannabis culture. One example happens to be actress Rachel True, who played the teetotalling killjoy Mary Jane in the stoner comedy Half-Baked onscreen even as she was using cannabis behind the scenes. However, their relative lack of exposure belies the steady rate of entry into the cannabis industry at large.
Women have indicated that they will turn to Cannabis for a multitude of reasons, whether it's to unwind, ease pain or treat a certain condition, in contrast to men, who have indicated that they often do it for an good time, good being unspecified. And ever since the pandemic, there appears to be more women exploring cannabis use than ever before. So no matter why women are increasingly drawn to the plant, their use and their demands will continue to shape the cannabis industry.
The Adult-Use Female
Of all the women who took on cannabis during the pandemic, it was the Gen-Z consumer that pulled far and away from the pack with a 151% growth in market — not a surprise, since Gen-Z consumers have been punching above their weight for a while. Still, they out-consumed even their male counterparts, who came in second growth-wise at 118%, according to the data analytics firm Headset. The same can be said for both millennials and Gen-X women, who both beat out their generational counterparts.
Popular products for women focus on ease-of-use, sleek, sophisticated and, above all, discreet modes of packaging, so in other words, no loud-and-proud stoner culture clichés. However, just like their male counterparts, they do appreciate flower, which alongside vape pens are their favorite ways of consuming, according to Headset data. Pre-rolls, edibles and beverages are also popular options.
Overall, women make up 59% of new users according to Brightfield Group, and among women in general, 46% took it up during the pandemic lockdowns. And in some of the most established legal adult-use states, such as Michigan, Colorado and Washington, the majority of active consumers are women. "Women consumers use more product types than male peers, favoring marijuana gummies specifically," reports Caitlin Mullen in BizWomen, citing Brightfield. "They also choose more specific occasions of use, seek more effects from cannabis and use it to treat mental or physical health conditions more often than men."
The Female Medical User
While adult-use and medical use can and do overlap for many cannabis users, they especially do so for women. Medical uses for women, whether they are self-guided or discussed with a doctor, run the gamut, from mental health conditions like anxiety and PTSD to physical issues like anorexia and PMDD. While doctors are understandably skittish about the self-medication route, it's clear from a recent poll by the medical cannabis company Blissiva that even women who do not currently consume cannabis for any condition are at least open to it, by and large.
Out of 1012 women polled in early October, 2022, Blissiva found that 62% of the women they polled were "canna-curious," with most of them in the Millennial generation (74%). Precisely half that are interested in it would use cannabis to relax while 55% could use it to soothe aches and pains. Significant is their openness to swapping out a glass of wine for cannabis, particularly among Gen Z (59%) and Millennial women (61%). However, most of them (63%) still want to recommendations from their doctors before making the jump. This guidance, according to Blissiva co-founder Dr. Leslie Agpar, is not always easy to find, but she does encourage persistence: "Don't be discouraged if you need to talk to more than one doctor to get the support you need," she advised in an official statement.
Comments