in
Health
Cannabis Micro-Dosing Pros & Cons
Learn about microdosing cannabis and determine if it's something that could benefit you.
Posted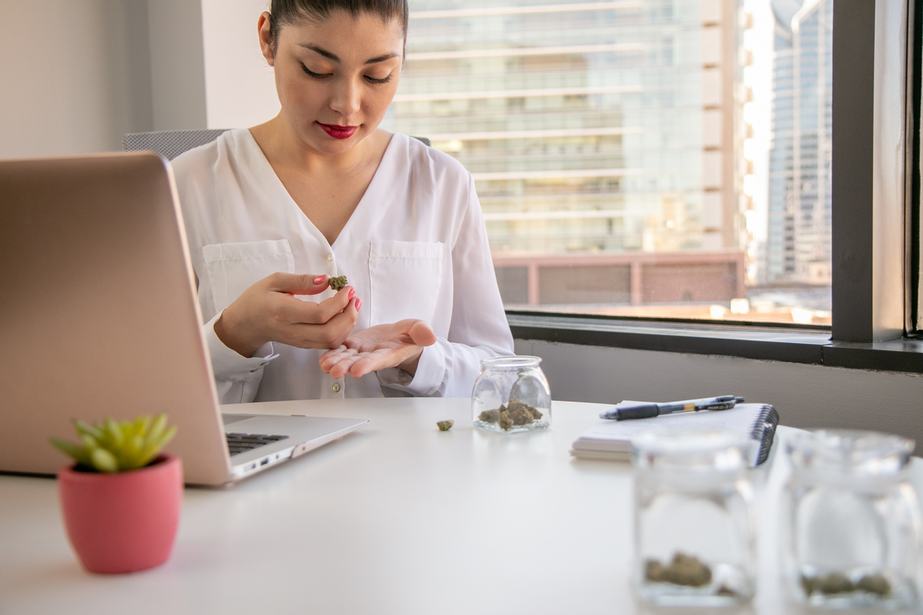 What is Microdosing?
Microdosing can be summed up as the action of intaking very small quantities of a substance such as cannabis in order to reap physiological or psychological benefits while curtailing undesired side-effects. The goal is to intake as little as possible while still feeling the desired effects and avoiding unwanted side-effects.
Why do some people microdose cannabis?
Some report microdosing cannabis to experience healing properties of the plant while avoiding the feeling of being "high" or "stoned". There are various uses of microdosing cannabis depending on the type of strain that's being consumed – that is, whether it's sativa, indica, or a hybrid as well as what its cannabinoid and terpene ratios are. These ratios are the key in how a strain affects an individual. The following is a short list of ailments consumers have reported microdosing cannabis for:
Chronic Pain
ADD
ADHD
Insomnia
Depression
Mood Disorders
Cancer (for pain or as an appetite stimulant)
Muscle Spasms
Epilepsy
Crohn's Disease
Nausea
Glaucoma
Alzheimer's Disease
Eating Disorders (such as Anorexia)
Multiple Sclerosis
Will I get high microdosing cannabis?
The general reason people microdose cannabis is so they do not get high. Once you have determined the right serving size for your body type that does get you high, a great place to start microdosing would be to consume half of your normal serving size. Once you've experienced the effects of this amount, you can then determine if you should add a bit more or consume a bit less.
Learn More: Finding Your Cannabis Serving Size & Tolerance Level
What are the Pros and Cons of microdosing cannabis?
The pros and cons greatly depend on what ailment you are using cannabis for. However, here is a general list for every consumer to consider:
PROS
Avoid feeling high or stoned.
Effects are never too intense.
Reduced chances of feeling other side-effects such as anxiety, paranoia, racing heart, dry mouth, dry eyes, etc.
Ailment is treated with a natural plant VS a lab-created pharmaceutical.
Discovering smaller amounts of cannabis are more effective in treating a symptom/ailment than when using larger amounts.
Consume less = save money.
CONS
Experimenting with serving sizes requires patience and full attention to cognitive and physiological changes.
Some ailments might not be treated well for certain body types in smaller servings.
Finding the right strain to microdose also requires experimentation and patience.
Having to consistently microdose every few hours / carrying cannabis on your person.
Cannabis is detectable in urine even when microdosing.
Are there any studies observing microdosing cannabis?
Studies are rare when it comes to cannabis, and cannabis microdosing even more so. Most evidence is anecdotal, however, a 2012 study found that cancer patients that consumed a smaller dose of a THC/CBD compound in place of opioids experienced less pain than those that consumed higher doses.
Do you microdose cannabis?
Share your thoughts or experiences below to help enlighten others!
Comments