'Visibly Impaired' Patrons Can't Gamble in Las Vegas
Casinos will be fined if they knowingly allow high guests to place bets.
Posted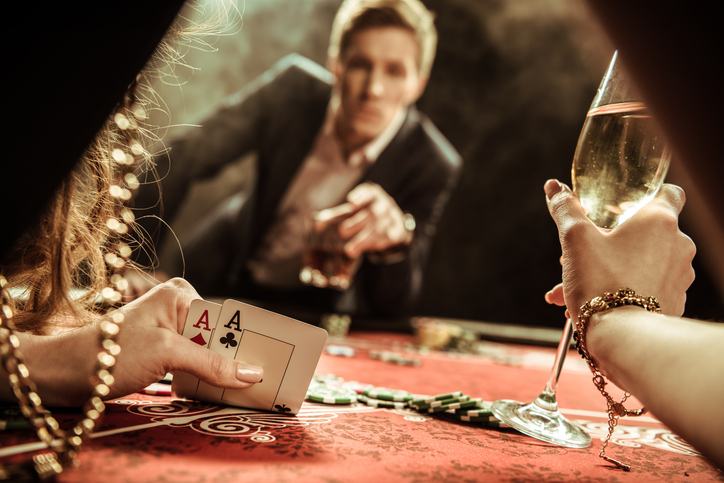 It's every stoner's nightmare - to be dragged to the county jail or given a citation for pubic intoxication pertaining to cannabis. Now, you can be kicked off a casino's gaming floor if you're visibly high, with updated Clark County policy making it illegal to gamble while impaired from the plant.

Nevada Gaming Commission Approves New Regulations
The notion passed just last week on April 20th, the unofficial holiday celebrating cannabis and its uses. New policy prohibits casinos to allow anyone to gamble not only when intoxicated by alcohol, but when visibly high on cannabis. The word "intoxicated" is being replaced with "impaired" since we tend to think solely of alcohol when referencing the word.
"It's not smart to allow impaired people to gamble. Previously, we used the words 'intoxication,' and intoxication sometimes gives the feeling of just alcohol... We want to make it crystal-clear across the board under all regulations that 'impairment' is not just alcohol; it's being impaired by drugs." - Chairman Tony Alamo told Las Vegas KVVU'

Casinos Must Update Protocol
If you're wondering how casino staff will determine whether or not you're too high to gamble, so are we. The obvious signs are red eyes, the scent of cannabis lingering about you, and perhaps accidentally dropping a joint while fishing around in your pocket for eye drops. Other signs could be too much laughter, or constantly forgetting when it's your turn at the poker table.
Casinos will have to update their regulations and train their employees to enforce such protocol, while those of us that indulge in cannabis before enjoying Las Vegas will have to remain vigilant in keeping it a secret.

Be Careful Consuming, Tourists!
It remains illegal to consume cannabis anywhere in public and in hotels in the state of Nevada - as well as everywhere else in the nation. The idea of cannabis lounges is an old one, but no state wants to tackle such a newfound concept that would encourage federal intervention. While Nevada is seemingly the perfect place to allow cannabis lounges, being Sin City with all vices properly regulated and controlled, the state doesn't want to be the guinea pig in this experiment.