in
Health
Using Cannabis as a Senior Citizen
New to using Cannabis? Read below on how to get started.
Posted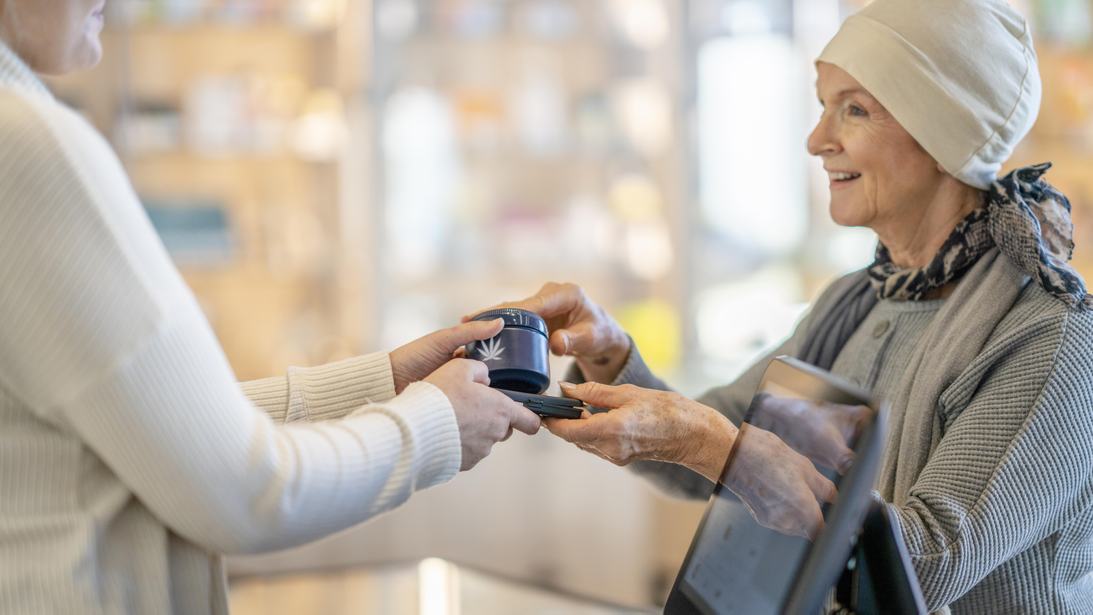 When most people think of cannabis, they're likely to consider much younger users, and indeed, Generation Z has overwhelmingly embraced cannabis for both adult and medical uses. But legalization has also brought a brand-new face to the world of cannabis, and that is of the senior citizen. A 2020 poll conducted by the University of California San Diego School of Medicine found that of the 15% of those polled, three-fifths of them had started after the age of 60. In addition, the National Survey on Drug Use and Health, which has surveyed Americans on drug use since 1971, has charted a marked increase in cannabis use among adults over 65, from 0.4% in 2006 to 4.2% in 2018.
If you're one of these new users, congratulations. If you're a Boomer, it's possible that you've already experienced cannabis before. However, just as you have changed, so has cannabis, and there's a lot to take stock of before diving back in. Before starting, it is crucial to consult with a healthcare professional, especially if you have pre-existing medical conditions or are taking medications, as there could be potential interactions. Having a healthy respect for your body and the types of products available can go a long way in determining the best course of action.
Edibles
Throughout history, cannabis has been prepared in sweets and meals, most notably the pot brownie often consumed by college students. Today, they're joined by all sorts of candies, gummies, chocolates, savory snack foods — even ice cream. For those who may have respiratory issues or prefer to avoid smoking, edibles offer a discreet and palatable mode of cannabis ingestion.
However, when starting with edibles, it is essential to be patient and cautious. The effects can take up to two hours to kick in, and the experience can last between four to eight hours. Metabolism also slows down with age, meaning that it can take longer for your liver and kidneys to clear cannabis's active compounds from your body. The mantra with edibles is usually to "start low and go slow," which means to start with the lowest THC (the psychoactive compound in cannabis) concentration and wait at least two hours before consuming more. "Microdose" offerings can go even below 1 mg, so check with your dispensary budtender for their offerings. Remember, edibles can be quite potent, and it is easy to overconsume, leading to an uncomfortable experience.
Concentrates
Cannabis concentrates are smokable or vaporizable substances that are derived from the plant, with THC levels typically ranging from 60% to 90%. The oldest concentrate, hashish, has been used for millennia; however, now that modern industrial processes have been introduced to cannabis, an explosion of varieties have emerged. They range from soft and pliable "waxes" to more brittle "shatter" solutions, as well as vaporizable oils. They can be consumed through a special smoking rig called a "dabber," as well as through vaporizing, or added to a joint, pipe, or bong.
Concentrates, however, are not for first-timers, and they may not ever be for you. Like edibles, it's very easy to get in over your head, and the experience can be overwhelming and frightening. Again, check with your doctor to determine if this may or may not be for you.
Flower
Cannabis flower is the most traditional form of cannabis consumption, and for many years, the only type available for users. Consisting of the dried, compact flowers of the cannabis plant, it can be smoked or vaporized on its own, or used to make edibles. It's also the starting point for creating concentrates as well. For seniors who are new to cannabis, flower can be a good starting point due to its relatively lower potency compared to concentrates, and its onset is much quicker than edibles. It also may make sense to invest in a vaporizer, which ensures you'll inhale far fewer tars (but, admittedly, less flavor) than with smoke.
When using flower, begin with a strain that has a low THC content and a higher CBD content, such as Harlequin or Sour Tsunami. Start with just one or two puffs and wait at least 10-15 minutes before consuming more.
Adult-Use
While the vast majority of seniors who use cannabis will use it for medical purposes, those who use it to enjoy life will find they have a lot in common with younger adult-use consumers. Responsibly used, cannabis can heighten one's experience of art, music and food. It can stimulate a social event and create an instant bond between those who use it, which is good for seniors looking to burrow their way out of the loneliness epidemic.
Medical Use
For some time, doctors have found their elderly patients gravitating to cannabis to treat their chronic pain, sleep and mood complaints. Oftentimes, these patients can leave frustrated, as so much of their questions do not have solid answers. Because of cannabis's status as a Schedule I drug, it's notoriously difficult to study it for its potential medical benefits. It's even less defensible when a recent Wall Street Journal article discusses the benefits two Holocaust survivors gained from it during their end-of-life care. The testimony, written by two geriatric psychiatrists, noted remarkable improvements in the behavior of their grandmothers, both of whom were suffering from dementia and flashing back to traumatic moments in their lives. "Within minutes, her flashbacks stopped," one of the co-authors reported. "Regular dosing allowed for the final phase of her life to be peaceful."
What this means is that in order to discover for certain who could benefit from similar treatments, studies need to be conducted with senior citizens, and your represented leaders need to hear from you on these issues. Organizations such as NORML advocate for cannabis patients, including the elderly, and welcome your support.
Safety Tips and Responsible Use
By now, you should know to consult your doctor if you're interested in using cannabis. And they'll also alert you, as have we, to "start slow, go low." Once you've got that going, here's what we'd recommend:
Choose the right product: Select a product that aligns with your desired experience and comfort level. If you are new to cannabis, consider starting with a low-THC product. In addition, if you live in a group home, you may want to check what is appropriate for your living situation.
Store cannabis safely: If you have pets or if you live around children, you'll want to invest in secure storage for your products. They can easily be found at your local dispensary, which you can find by clicking on Dispensaries above.
Do not drive under the influence: Consuming cannabis can impair reaction times and cognitive function. If you still drive yourself, do not operate a vehicle while using it.
Stay hydrated: Cannabis can cause dry mouth and dehydration. Drink plenty of water to stay hydrated and minimize these side effects.
Comments