in
Health
Treating Migraines with Cannabis
Time to set the pain pills aside to try this natural remedy.
Posted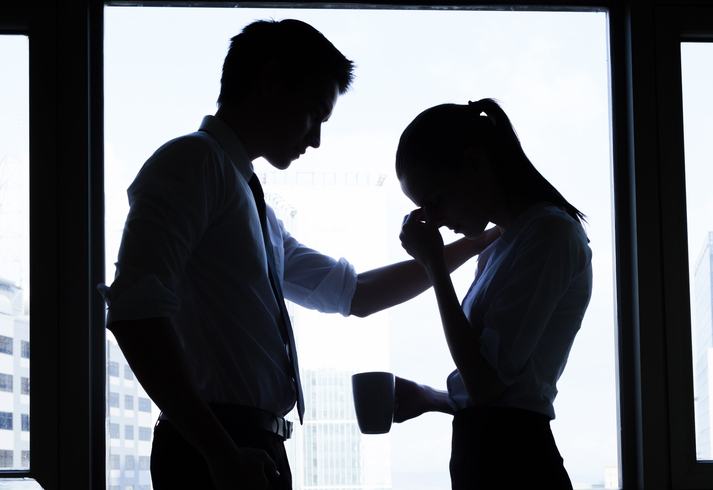 Treating Migraines with Cannabis: Studies
If you're tired of eating up Ibuprofen or acetaminophen in an attempt to control your migraines, there's new research published by the European Journal of Pharmacology that indicates
"THC reduces migraine-like pain when administered at the right dose".
It was found the amount consumed is imperative to whether it's an effective treatment – so knowing your personal dosing limits and how much THC is in your strain of choice is significant.

Learn More: 7 Questions Answered: Cannabis Dosing & Tolerance Levels
In 2016, the University of Colorado Anschutz Medical Campus Skaggs School of Pharmacy and Pharmaceutical Sciences published a study concerning cannabis use versus migraine frequency with the following results:
About 85% of 121 participants reported experiencing fewer migraines in one month with the use of cannabis.
Average number of migraines per month decreased from 10.4 to 4.6.
40% reported positive effects of cannabis use.
19.8% reported cannabis prevents migraines.
11.6% reported having no migraines at all with cannabis use.
12% reported no change in migraine frequency with cannabis use.
About 2% experienced an increase in migraine frequency.
Based on these two studies, it's safe to say that cannabis can indeed help either reduce or prevent migraine pain. However, they've also brought to light the next set of questions doctors and pharmacists will soon want answered:
Which cannabinoids are most significant in reducing/preventing migraine pain?
Which strains produce ideal results for migraine relief?
What consumption method works best for preventing migraines?
Is there an ideal THC/CBD ratio for migraine relief?
What cannabinoids/ratios contribute towards increasing migraine frequency/pain?
As studies evolve in their efforts of discovering the mystery behind the chemicals found in the cannabis plant, so will our understanding of how they affect our body and brain chemistry. Dropping the war on drugs, or at the very least, the war on cannabis, will serve to enlighten us concerning the medicinal properties of the plant. Until then, we'll have to rely on anecdotal accounts and the few allotted studies we have so far.


How to Treat Migraines with Cannabis
Whether or not you're a regular consumer or have never tried cannabis at all, the plant is worth giving a try in attempting to calm the symptoms of migraines. Though we're not yet sure which consumption method works best, it's safe to say that smoking/vaping will produce results the fastest and eating an edible will take up to an hour to provide relief.
During the daytime, it's recommended to consume via vaping/smoking for quick relief. However, if you experience migraines during the night, edibles can be stronger and last longer, so they're ideal for nighttime use.
If you know when your migraines hit you, plan accordingly because it's far easier to keep a migraine from forming in the first place than it is to calm the pain it produces once it's already surfaced. With that said, consume before the migraine starts if you can. If you aren't sure when they surface, consume immediately upon recognizing the first stages of your migraine.
Because CBD (cannabidiol) is used for pain management and inflammation, and the majority of migraines consist of inflamed vessels within the cranium (other types include neurological dysfunction), strains that have higher CBD ratios are often those that can help calm the pain the inflammation from such an ailment. When searching for cannabis strains to help treat migraines, look for these:
CannaTsu - The average CBD percentage of this strain rests at 7%, which is quite high compared to the vast plethora of strains you'll find on the market today. It's been used not only for migraine relief, but hangover relief as well.
Harlequin - With a high of 10% CBD, this strain often calms pain and brings an abundance of relaxation felt throughout the body. It's easy to function while using this strain so can be used throughout the day.
AC DC - Known to treat multiple ailments, AC DC is popular among the medical community. With around 20% CBD, it's no wonder - and a great choice for those of us seeking migraine relief.
You can always ask the bud tenders at your dispensary for info concerning any strain you might take interest in, or simply ask which ones are best for migraines. They'll have the answers you seek, and can also help you decide how much to take in your first dose.

Discover More: Legal Cannabis Cuts Prescription Drug Use Down by 34%
Cannabis for Other Migraine Symptoms
If unfortunately you're accustomed to migraines, you'll recognize that they, as opposed to headaches or cluster headaches, produce pain on both sides of the head, can lead to nausea and vomiting, may produce flashes of light in vision or blind spots (aura), and enhance sensitivity to light & noise.
Certain strains of cannabis can help calm upset stomachs, so if you experience migraines that lead to nausea, the plant can be of service for this ailment too. Strains great for nausea are NYC Diesel, Berry White, Northern Lights, and White Fire OG.
It's best to stay away from public or social settings during a migraine. Retreat to a private location where you can find both silence and dimmed lighting (or none at all). This could be your best setting to consume your green medication too.